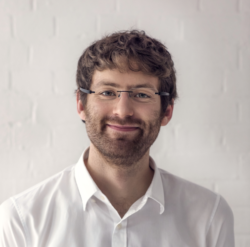 David Mytton is Co-founder of Console, which launched early-2021 to provide the best tools for developers. David is also a researcher in sustainable computing at Uptime Institute and affiliated with Imperial College London, where he completed an Environmental Technology MSc in 2020..
From 2009-2018, David was Co-founder at Server Density, a London-based SaaS infrastructure monitoring startup acquired by StackPath, a US-based edge computing business. He joined as part of the acquisition to lead Product Engineering, and left in Dec 2019.
David is an Expert in Residence at Seedcamp (unpaid), a London-based seed fund with 360+ portfolio companies (who also funded Server Density). He is an active angel investor, usually alongside Seedcamp.