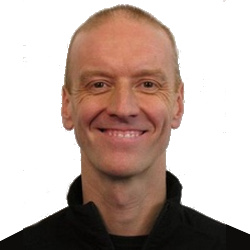 Mike Smith joined Barclays UK Ventures in 2018 as Chief Product and Technology Officer.
Prior to joining Barclays, Mike spent over 20 years on the West coast of the US, working at a variety of startups and Fortune 50 companies. Immediately prior to Barclays Mike was at Amazon which he joined as a Director responsible for the Core Display Ad Platform.
Prior to Amazon he held a number of CTO roles, including CTO of Corbis and co-CTO at the Walt Disney Corporation. Before this, was Group Product Manager at Google, working on both Ad products as well as Google Chrome, for which he received a Google Founders award.
The earliest part of Mike's career started in software engineering working on compilers and development environments, and he spent 8 years at Microsoft with responsibilities ranging from Java and .NET to Microsoft Office.