OpenUK's 2023 New Year's Honours List
OpenUK is pleased to share its third New Year's Honours List for 2023, celebrating the "Social Influencers of Open Source" in the UK.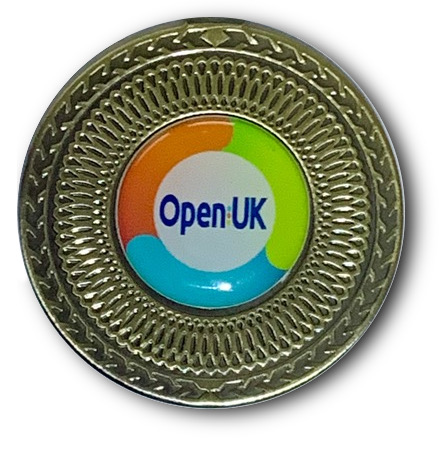 OpenUK has partnered with Onalytica to use their algorithm technology to identify the 100 top UK open source influencers and is now honouring them as part of our 2023 New Year'sHonour List.
The New Year's Honours list is a British tradition, marking the achievement of extraordinary people in the UK. As OpenUK celebrates its third such list King Charles III celebrates his first. The Honours system is designed to recognise contribution, achievement and service.
We congratulate all indiviudals who are honoured on the 2023 list:
| | | |
| --- | --- | --- |
| Adrían Bridgwater | Freelance Technology Journalist | Various |
| Adrian Mouat | Product Manager | Chainguard |
| Alan Pope | Developer Relations ManagerDeveloper Relations Manager | Axiom |
| Alec Muffett | Consultant, Information, Systems & Network Security, Cybersecurity | Various |
| Alejandro Saucedo | Engineering Director | Seldon |
| Alex Ellis | Founder | OpenFaaS Ltd |
| Alexis Richardson | CEO | Weaveworks |
| Amanda Brock | CEO | OpenUK |
| Amandine Le Pape | COO, Co-Founder | Element, Matrix |
| Anaïs Urlichs | Developer Advocate | Aqua Security |
| Andrew Katz | Joint Managing Partner | Moorcrofts LLP |
| Andrew Martin | CEO, Co-Founder | ControlPlane |
| Andrew Red | Software Engineer | Emma |
| Andy Davies | Web Performance Consultant | SpeedCurve |
| Andy Jackson | Tech Lead | UK Web Archive |
| Andy Piper (Pipes) | Developer Relations professional | Various |
| Bartlomiej Plotka | Principal Software Engineer | Red Hat |
| Benjamin Strick | Director of Investigations | Centre for Information Resilience |
| Carla Gagginni | Head of Content, Events & Community | Container Solutions |
| Catherine Flick | Reader in Computing & Social Responsibility | De Montfort University |
| Charlie Hull | Managing Consultant | OpenSource Connections |
| Cheryl Hung | Sr Director in Infrastructure | Arm |
| Chris Adkin | Solution Architect | Pure Storage |
| Chris Howard | Lead Open Source Program Manager, Open Source Program Office | EPAM Systems |
| Colin Eberhardt | CTO | Scott Logic |
| Crystal Hirschorn | Director Of Engineering – Infra Group | Snyk |
| Dan Fiehn | Principal/CIO/CTO | Freeman Clarke |
| Daniel Appelquist | Open Source & Open Standards Strategy Director | Snyk |
| Daniel Bryant | Head of Developer Relations | Ambassador Labs |
| Daniel Cuthbert | Global Head of Cyber Security Research | Banco Santander |
| Danilo Poccia | Chief Evangelist EMEA | Amazon Web Services (AWS) |
| David Burns | Head of Open Source | BrowserStack |
| David Mytton | Co-Founder & CEO | Console |
| David Whitney | Distinguished Engineer – Head of Architecture | NewDay |
| Dawn Foster | Director of Open Source Community Strategy | VMware |
| Derick Rethans ‏ | Software Engineer | PHP Foundation |
| Dominique Top | Solutions Engineer II – UK&I, EMEA | HashiCorp |
| Dr Jacqui Taylor | CEO, Founder | FlyingBinary Ltd |
| Dr Marcus Baw | Hackitioner | NHS Digital |
| Dr Rebecca Rumbul | Executive Director & CEO | Rust Foundation |
| Dylan Beattie | CEO | Ursatile |
| Eben Upton | CEO | Raspberry Pi |
| Eddie Jaoude | Founder | EddieHub |
| Edward Grefenstette | Head of ML | Cohere |
| Ewan Birney | Senior Scientist | EBI |
| Fintan Ryan | Director, Market Insights | GitHub |
| Gareth Rushgrove | VP of Products | Snyk |
| Giuseppe Sollazzo | Deputy Director | NHS AI Lab |
| Ian Massingham | VP, Developer Relations | Aiven |
| Ivan Pedrazas | Principal Engineer | Docker Inc |
| James Governor | Founder | RedMonk |
| James McLeod | Director of Community | FINOS |
| Jason Kneen | Freelance Titanium / React Native Cross-Platform App Developer & Consultant, Contract CTO | BouncingFish |
| Jeni Tennison | Executive Director | Connected by Data |
| Jennifer Riggins | Tech Storyteller | Freelance Writer | Podcast Host | Tech Analyst | Various |
| John Murray | Data Scientist, Visiting Professor & Technical Innovator | University of Liverpool |
| Jonathan Channon | Principal Software Engineer | Elaway |
| Josef Davies-Coates | Founder and Director | United Diversity |
| Juan Mateos Garcia | Impact Evaluation Manager | DeepMind |
| Julian Wood | Senior Developer Advocate, AWS Serverless | Amazon Web Services (AWS) |
| Justin Cormack | Chief Technology Officer | Docker, Inc. |
| Katie Gamanji | Senior Kubernetes Field Engineer | Apple |
| Katrina Novakovic | Open Source Culture Lead, Vice President | Citi |
| Kunal Kushwaha | Developer Relations Manager | Civo |
| Laura Czajkowski | Director, Developer Community & Enablement | Solace |
| Lee Stott | Principal Cloud Advocate | Microsoft |
| Leigh Dodds | Chief Technology Officer | Energy Sparks |
| Leonie Tanczer | Lecturer in International Security and Emerging Technologies | University College London's (UCL) |
| Liz Rice | Chief Open Source Officer | Isovalent |
| Lorna Mitchell | Head of Developer Relations | Aiven |
| Luke Hinds | Distinguished Engineer | Red Hat |
| Mark J Cox | VP Security | Apache Software Foundation |
| Mark Rendle | Founder | RENDLELABS LTD |
| Martin Wimpress | Senior Director, Developer Community Relations | Slim.ai |
| Martin Woodward | VP of Developer Relations | GitHub |
| Matt Hamilton | Principal Developer Advocate | Protocol Labs |
| Mauricio Salatino | Senior Software Engineer II | Diagrid |
| Melissa Di Donato | Chief Executive Officer | SUSE |
| Michael Cade | Senior Global Technologist | Veeam Software |
| Michael Lane | Software Engineer | #100Devs |
| Mick Watson | Principal Scientist: Data Science & Translational Sciences | DSM |
| Paula Kennedy | Co-Founder, Chief Operating Officer | Syntasso |
| Praveen Kumar | Associate Director – UI Core Architecture | Fitch Group, Inc. |
| Prof. Joe McDonald | Principal Consultant at Ethical Healthcare Consulting & Medical Director | Sleepstation and SARD JV |
| Ricardo Sueiras | Principal Advocate in Open Source | Amazon Web Services (AWS) |
| Rob Taylor | CEO | ChipFlow |
| Robin Moffatt | Principal Developer Advocate | Confluent |
| Rosie Sherry | Community Executive Officer | Rosieland |
| Ruth Cheesley (she/her) | Mautic Project Lead | Acquia |
| Sally Eaves | Digital Decentralisation, Democracy and Security Advisor | Center for a New American Security |
| Sean Wright | Principal Application Security Engineer | Featurespace |
| Simon Wardley | Senior Researcher | DXC Technology |
| Sonya Moisset | Senior Security Advocate | Snyk |
| Terence Eden | Technical Specialist Architect | Cabinet Office |
| Tom Wilkie | VP, Technology | Grafana Labs |
| Will McGugan | CEO | Textualize.io |