Mission
To enable the UK's leadership in Open Technology by influencing the development of suitable law, policy and practice.
To represent and bring together legal and policy leaders in Open Technology in the UK while building a body of expertise and experience in legal and policy matters.
To promote understanding of legal and policy matters relating to Open Technology across individuals, enterprise, and the public sector through education and the provision of tools and resources to enable the adoption of Open Technology.
Projects
Joint Report with OSOR on state of Open Source in UK
Amicus Brief Google v Oracle
FOSS4SME and letter to MP's
Junior Lawyers Committee – review of Public Sector and Procurement Contracts and Processes
International Treaties
Response to new Legislation
Tools and Education
Joint Events with Society of Computers and Law
Climate Change Policy
DITO (Develop in the open healthcare project) input
Sign up to the OpenUK newsletter to receive the latest general updates from OpenUK, news and events information.
Blogs of interest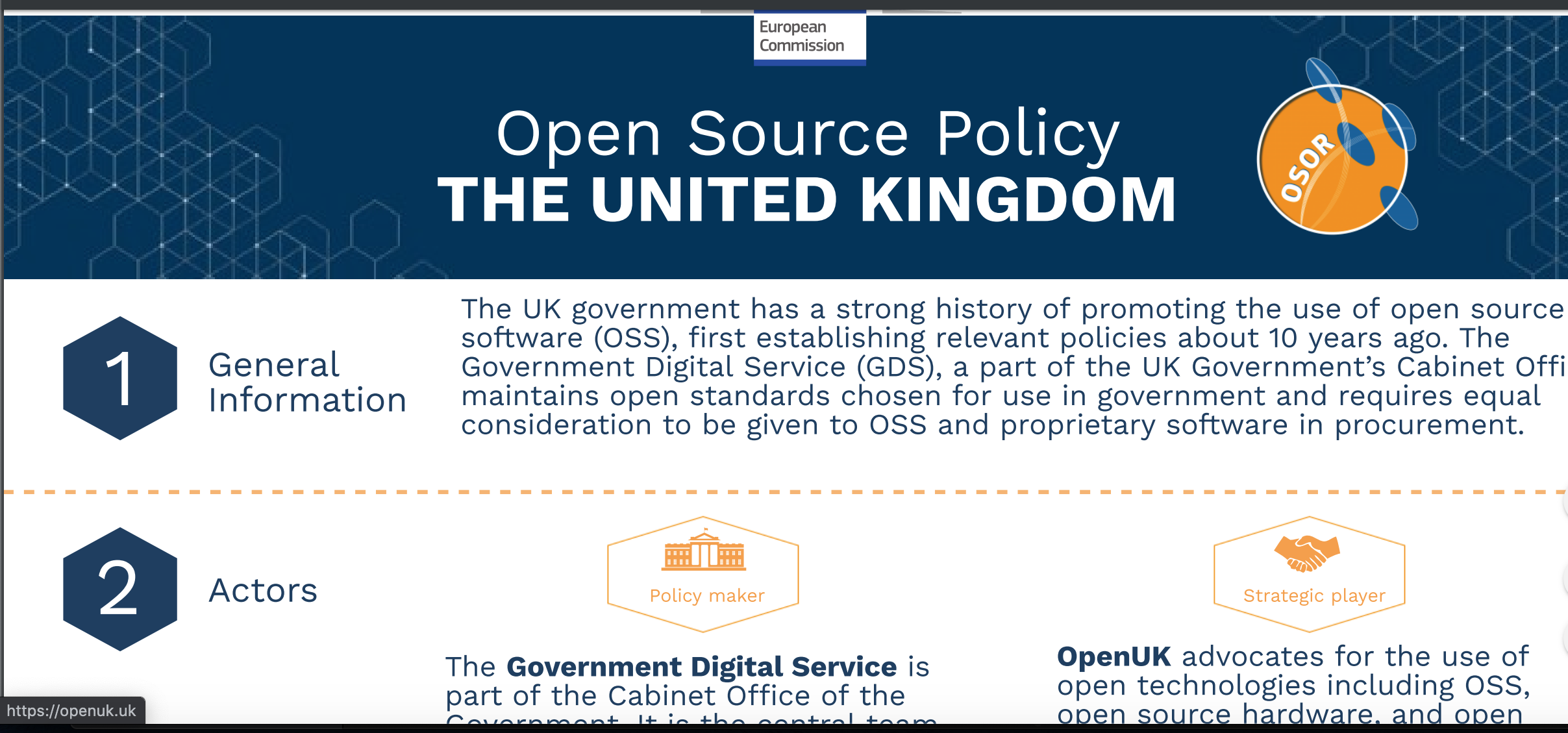 Amanda Brock
28th July 2020
OpenUK collaborates with European Commission Observatory's report enriching content covering UK open source
EU's Open Source Software Country Intelligence Report produced by OSOR covers attitudes to open source across continent, and highlights UK opportunities for open technology London...
Read more