OpenUK is the UK Organisation for the business of Open Technology being open source software, open hardware and open data "The 3 Opens".
OpenUK's purpose is UK leadership and international collaboration in Open Technology which it achieves this through 3 Pillars:
Community: creating a cohesive business community working in Open Technology across the UK;
Legal and Policy: using this community's voice to influence the UK being a great place for Open Technology through appropriate laws and policies; and
Learning: promoting education and learning of skills in Open Technology.
Our 2022 focus is on Skills, Security and Sustainability
We are a UK not for profit organisation and advocacy group funded by partner donations and sponsorship.
State of Open: The UK 2023 Survey
This survey will feed into our "State of Open: The UK in 2023" Report which will be shared under a creative commons licence and provided in 3 further Phases.  Phase one is at https://openuk.uk/report-state-of-open-the-uk-in-2023/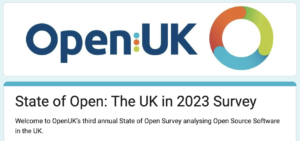 Take Part in the Survey
Open Technology for Sustainability Day CFP
Submit your talk topics to our CFP for our Open Technology for Sustainability Day event in September. The CFP will close 12pm on 24 May.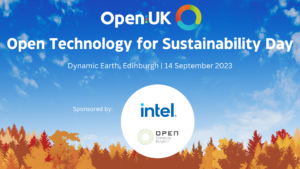 OpenUK Gratitude Journal 2022

---
OpenUK's "Summer of Open Source Software" recognised as one of 8 Notable Open Source Security Initiatives of 2022 by CSO online
Upcoming Events
OpenUK events are open to all but may have limited ticket allocations and preference will be given to our Supporters.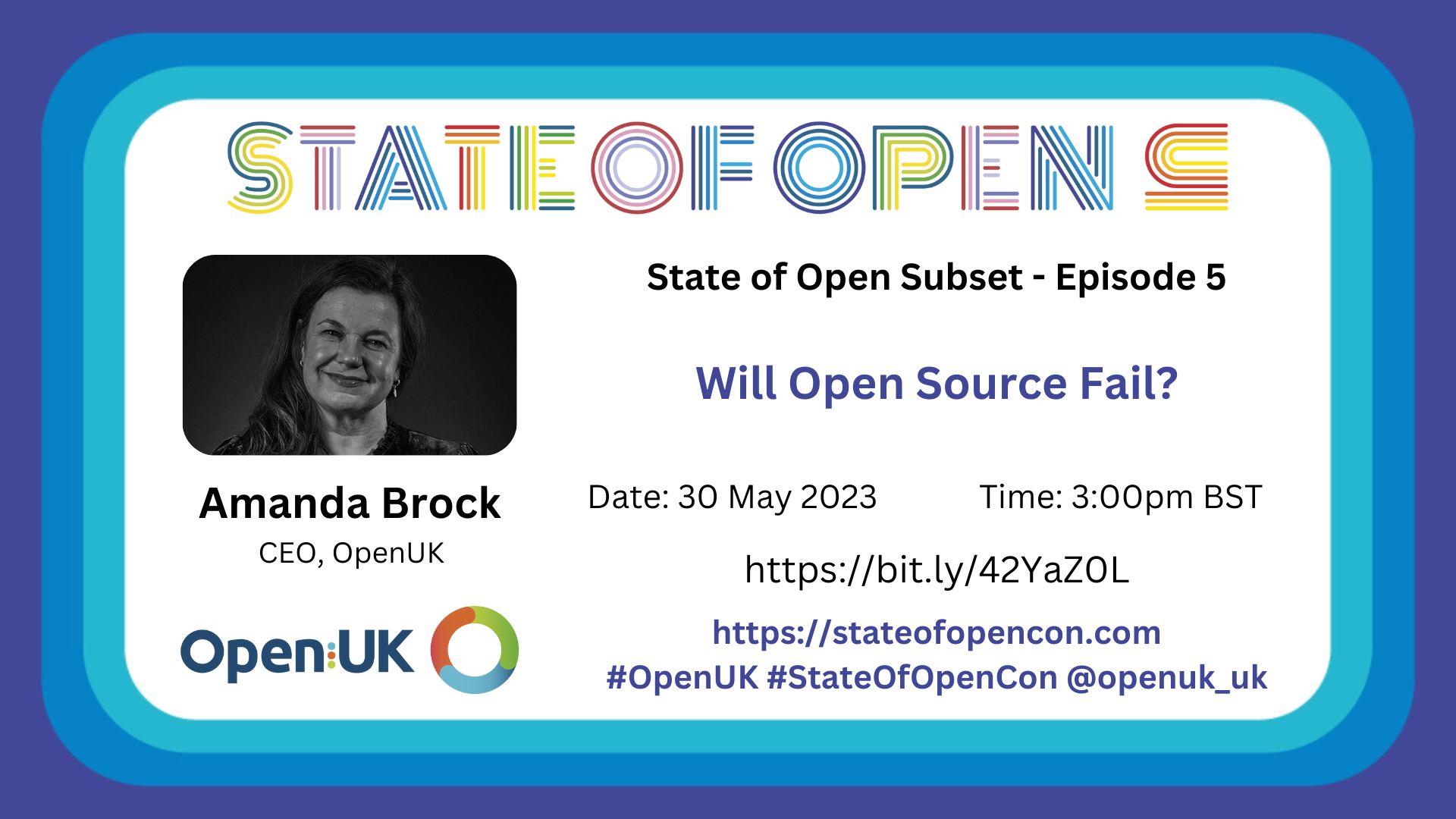 May 30 @ 3:00 pm - May 30 @ 4:00 pm
"Will Open Source Fail?"
Speaker: Amanda Brock
Amanda Brock is CEO of OpenUK, the UK organisation for the business of Open Technology in the UK – open source software, open hardware and open data – with a purpose of UK Leadership and International Collaboration in Open Technology.
She's a Board Member of the Open Source Initiative; appointed member of the Cabinet Office's Open Standards Board; Member of the British Computer Society Inaugural Influence Board.
Amanda was awarded the Lifetime Achievement Award in the Women, Influence & Power in Law Awards UK 2022, and included in Computer Weekly's Most Influential Women...
Register now

Register now url for State of Open Subset – Episode 5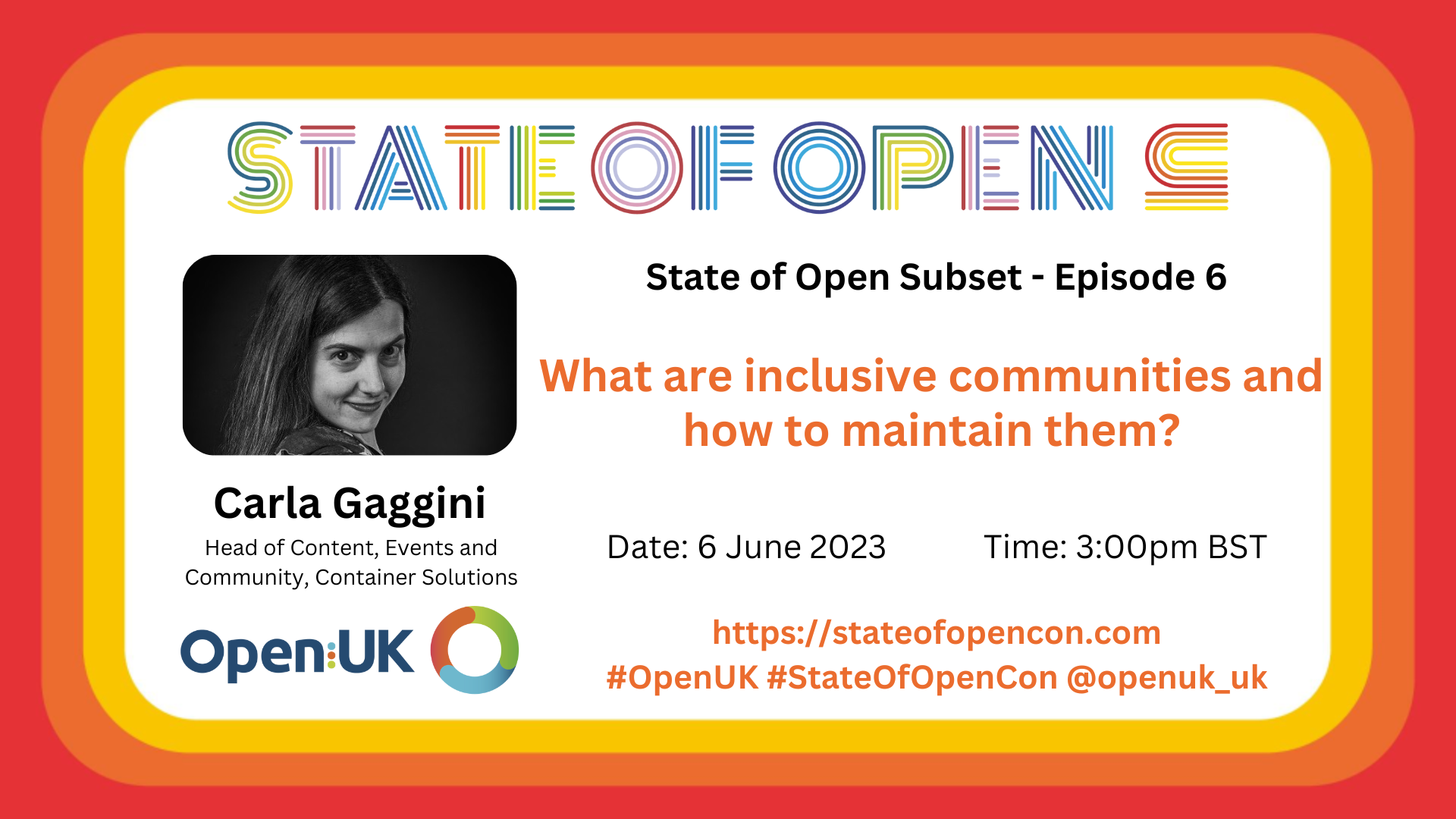 June 6 @ 3:00 pm - June 6 @ 4:00 pm
What are inclusive communities and how to maintain them?
Speaker: Carla Gaggini
Carla (She/Her) has been managing events since 2011. She started with experimental music festivals and eventually ended up in Tech, where she fell in love with its Community. During her career she has produced and run many conferences (yes, also the virtual ones!), meetups, webinars and hackathons.
She currently heads the Content, Events & Community Department at Container Solutions, driving and implementing the content and event strategy around the WTF is Cloud Native brand, the Software Circus community as well as Container Solutions' marketing campaigns. She is...
Register now

Register now url for State of Open Subset – Episode 6
OpenUK in the Press
Who's writing about OpenUK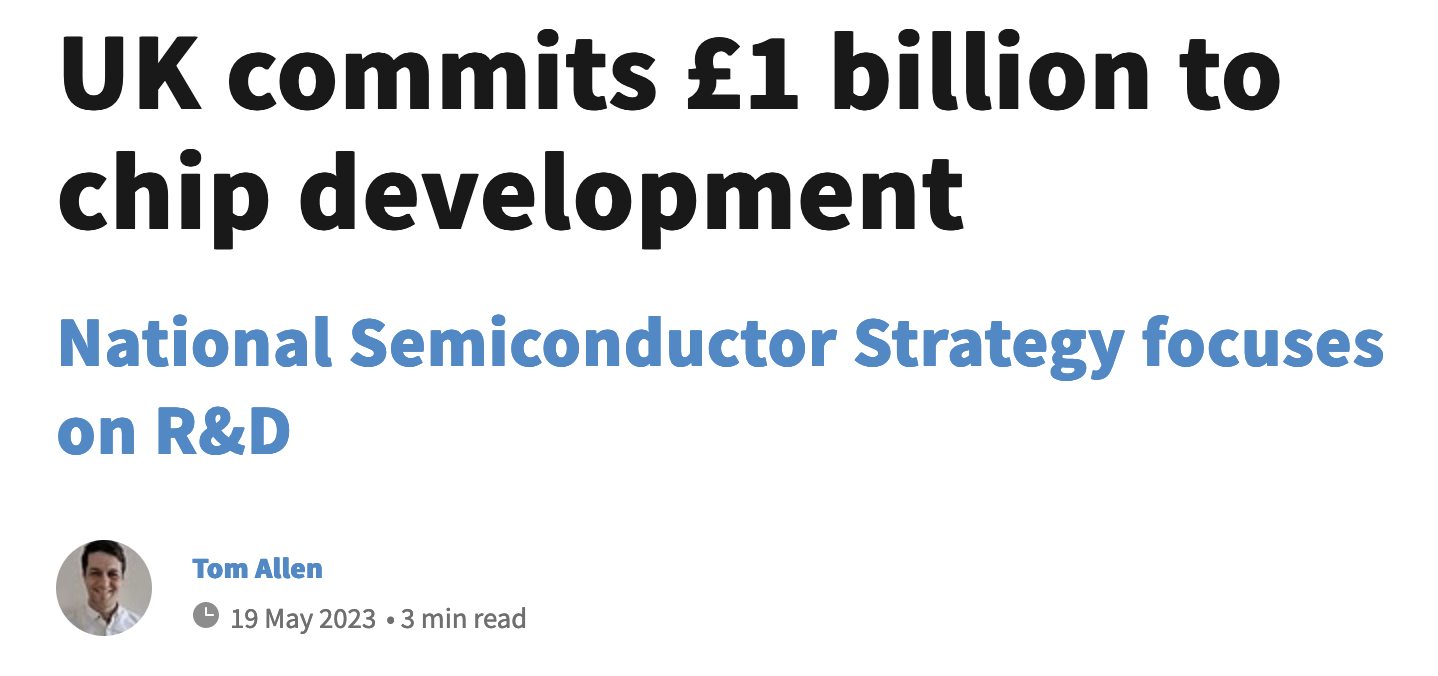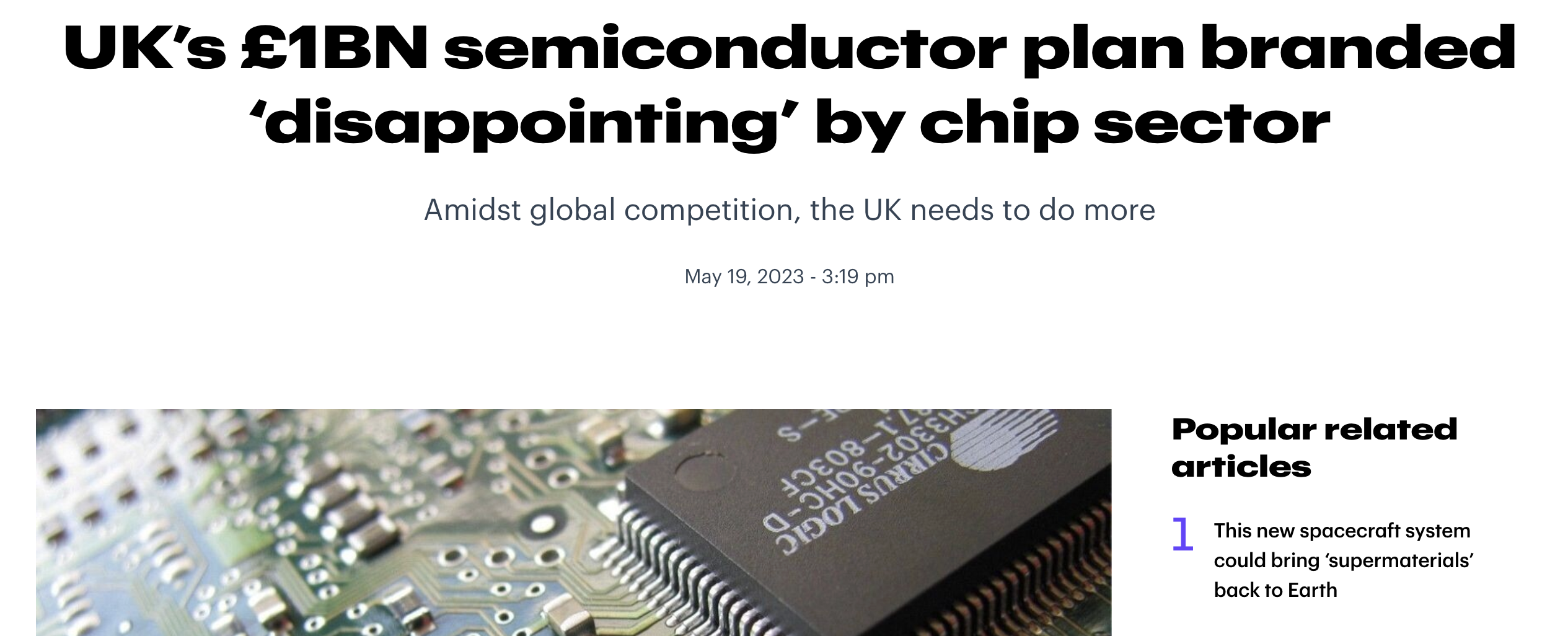 What is Open Source Software Curation?
Become a Supporter of OpenUK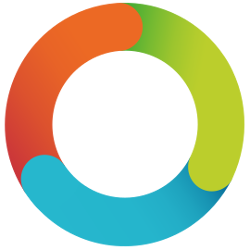 OpenUK is funded by individual Supporters and our Partners' donations and sponsorships.
Supporters contribute to our funding with a small monthly subscription and in return receive various benefits and the ability to vote in
our Board elections.
Learn more and become a supporter
Do you participate in an Open community or business?
We are organised under the 3 Pillars, Community, Legal and Policy and Learning with various committee and work group activities within those.
Participation in any OpenUK committee, activity or event is open to all but subject to our Participants' Code of Respect and the OpenUK Competition Policy. By participating you agree to comply with these.
Get in touch