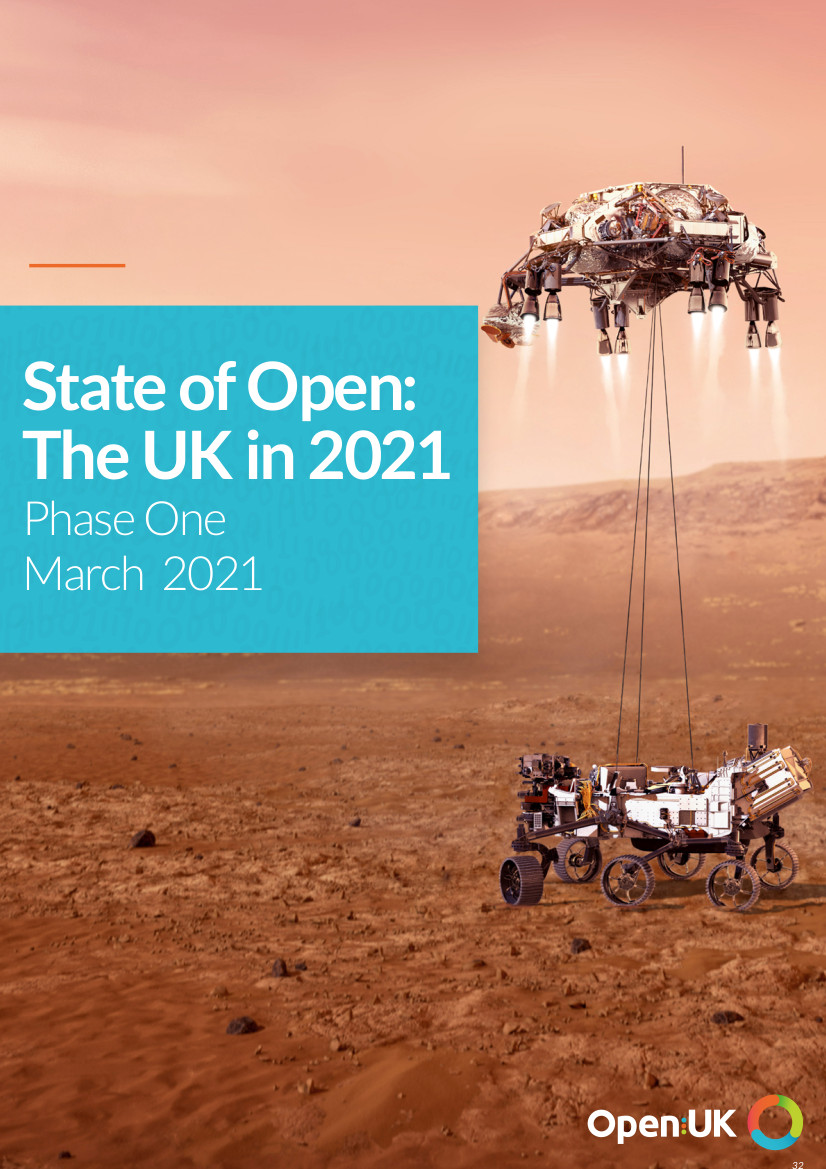 Phase One
Literature overview of the State of Open, using existing materials including the soon to be published European Commission report, Harvard and Linux Foundation, CNCF, IBM and Red Hat Cloud reports and Tidelift report along with interviews.
Key Findings: The UK is a centre of excellence in open source software; open source software contributes £billions to the UK economy; and the UK is one of the biggest contributors to open source software in the world.
Phase Two
Survey to be undertaken across UK Business and Industry in Q2, 2021, with output scheduled for June
Phase Three
A new value based approach to the economic contribution of open source software, to be published in September 2021. We are looking to partner with and collaborate with economists and interested parties globally. Our Phase Three findings will focus on UK data, to demonstrate the value of open source software, but are intended to create a state of the art methodology for assessing the value of open source software to the digital economy.
This Report has been produced on behalf of OpenUK by Smoothmedia.
Jennifer Barth Research Director, Smoothmeida

About Smoothmedia
Smoothmedia looks beyond the surface and behind the curtain of the fundamental innovations and trends shaping our society, markets, culture, and values.
Smoothmedia's mission is to share and grow knowledge about everyday lives. We want to understand the past, present, and future of human interaction with emerging technologies and socioeconomic changes—from behaviour to context, nature to nurture, origin to experiences—so we can help our clients engage their clients and the public imagination.
Dr Jennifer Barth is an experienced ethnographer and social researcher, with a DPhil from the University of Oxford. Her work is informed by empirical research on the intersections of emerging technologies and socioeconomic change. She provides companies with thought leadership and media engagement opportunities on global issues impacting and shaping our current and future socio-cultural lives.
Phase One of our report is sponsored by: