Summer of Open Software Security culminates in our Thought Leadership Day on 17 October, videos for this event will be shared shortly afterwards
July Digital Events and ongoing Podcast recordings available now
Open Source Software: Infrastructure, Curation and Security, Thought Leadership Day October 17, 2022
Click below to view video footage of the event
What is Open Source Software Curation?
OpenUK Summer of Open Source Security
Kate Stewart: SBOMs and Standards in Open Source Security
Nicolas M. Chaillan: How did the Department of Defense move to DevSecOps?
Brian Behlendorf: Engaging the Public Sector in the OpenSSF Mobilisation Plan
OpenUK's Security Advisory Board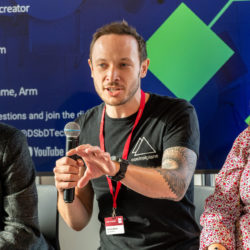 Led by Andrew Martin at OpenUK, OpenUK's CISO and founder of ControlPlane.