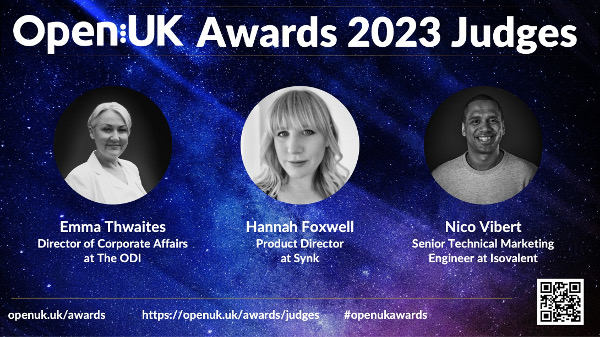 OpenUK Awards 2023 Judging
Celebrating UK Leadership and Global Collaboration in Open Technology
Our wonderful Judging panel with a breadth of experience has been ably wrangled by Andrew Bennett, the Awards Committee Chair and a Judge from each category sponsor.  They have deliberated to find the best of our incredible nominees. If you were nominated and not shortlisted, please don't lose heart. Try agin next year. The shortlist process is a tough one with such an incredible UK ecosystem in this space.
Should you wish to sponsor next year, get involved in organising the awards or have any questions, contact us on admin@openuk.uk
OpenUK Awards 2023 Shortlist
Thank you to all who nominated and congratulations to our 2023 Awards Shortlist!
This list is made up of individuals and organisations from twelve categories across Open Technology.
Our nominees will be honoured at a Gala Dinner and Awards Ceremony on November 20th at the House of Lords where they will be joined by some of OpenUK's volunteers and partners. As we have limited space it is by invite only and recognises contribution to our work.
Software sponsored by Red Badger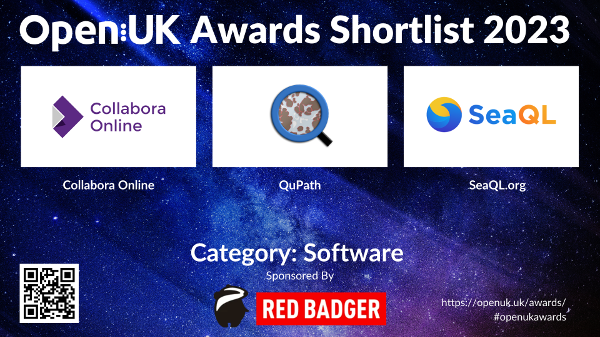 Hardware sponsored by ChipFlow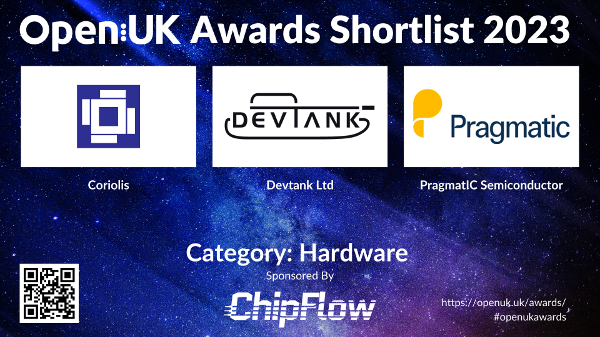 Data sponsored by the Open Data Institute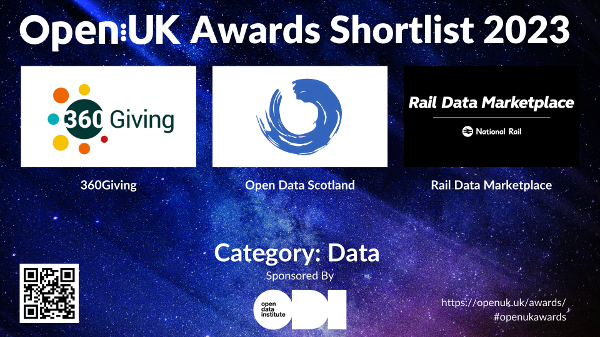 Security sponsored by Control Plane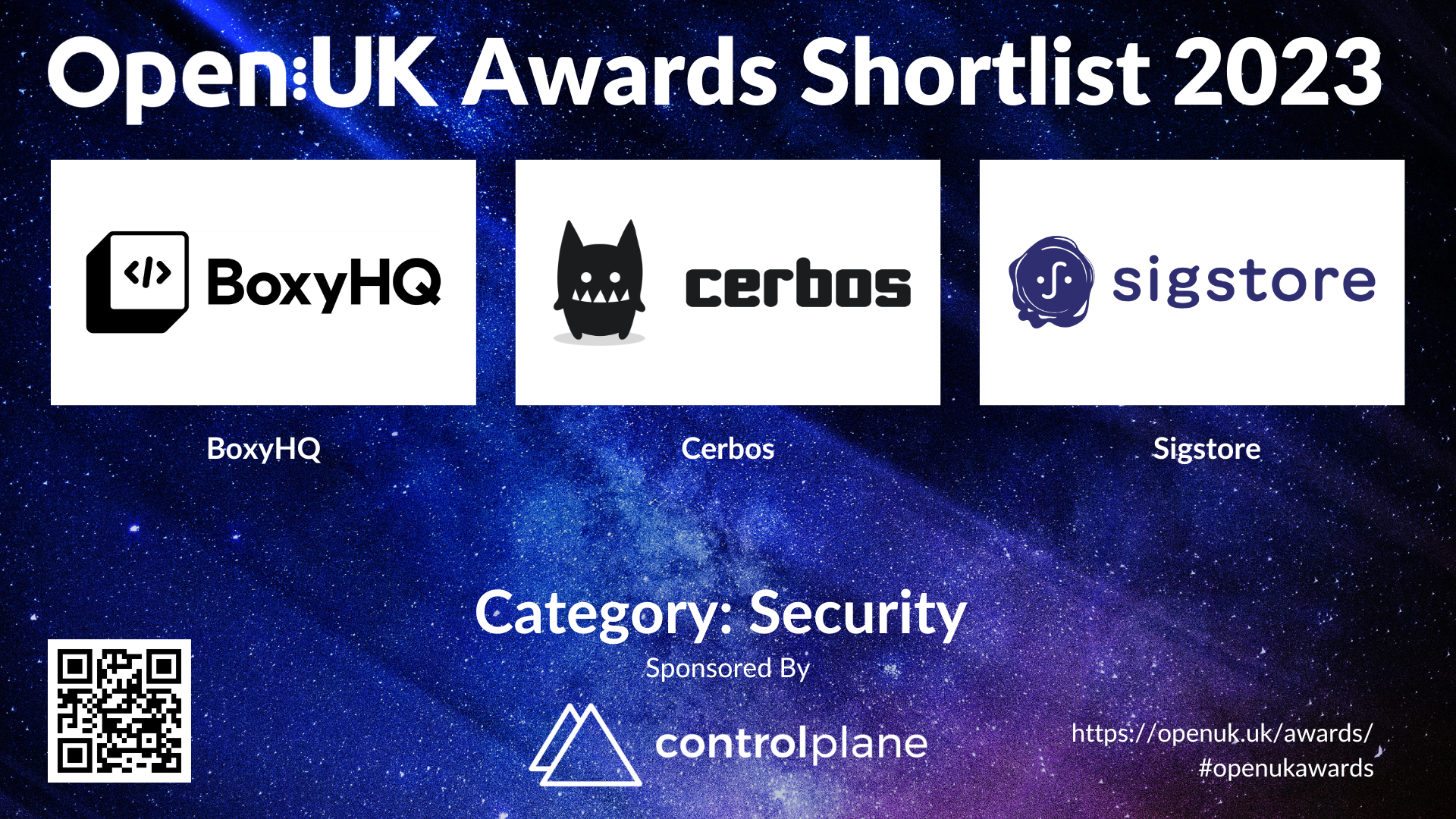 Sustainability sponsored by Avanade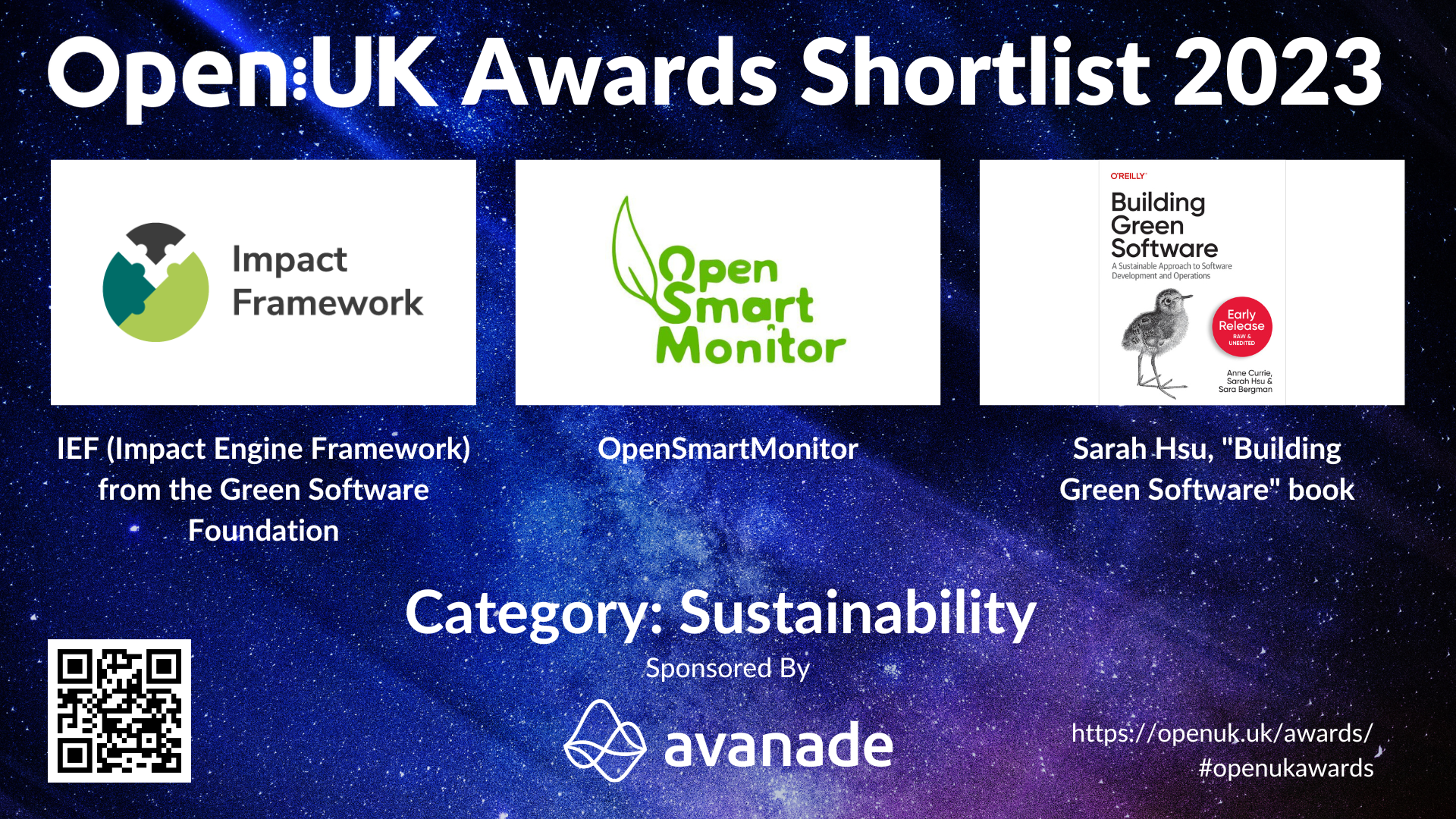 Startup sponsored by Runa Capital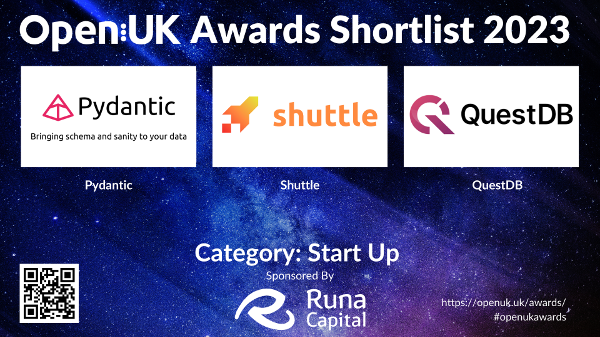 Finance sponsored by FINOS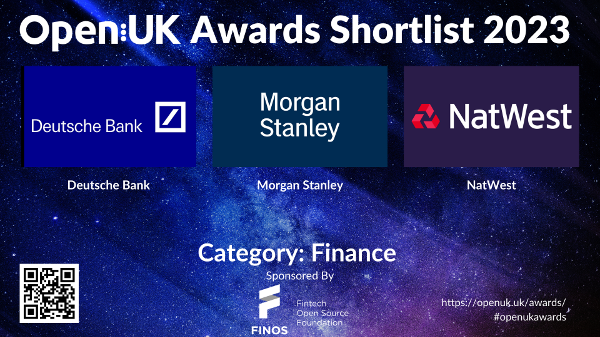 Law and Policy sponsored by Iain G. Mitchell KC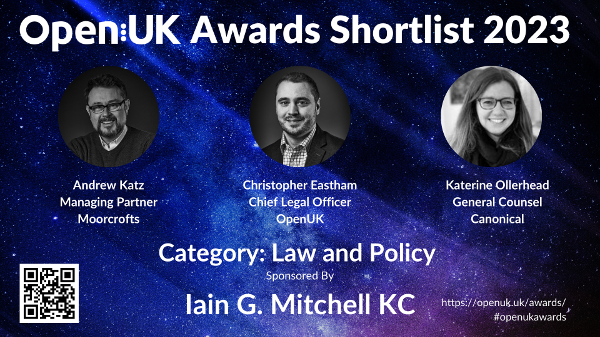 Belonging sponsored by Moorcrofts Corporate Law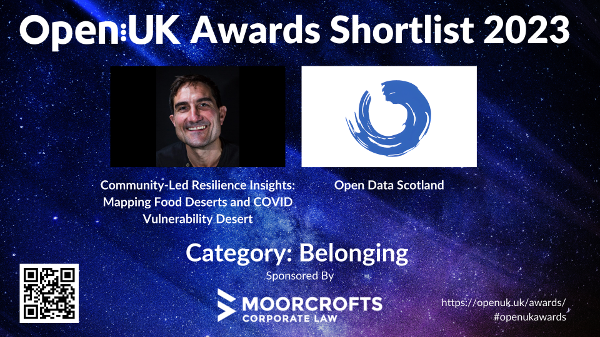 Young Person sponsored by Venafi, Jetstack, Consult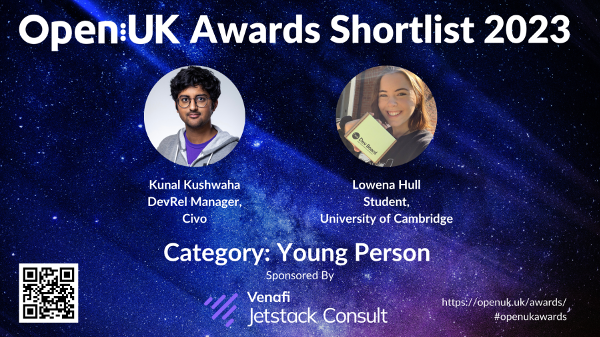 Individual sponsored by Red Hat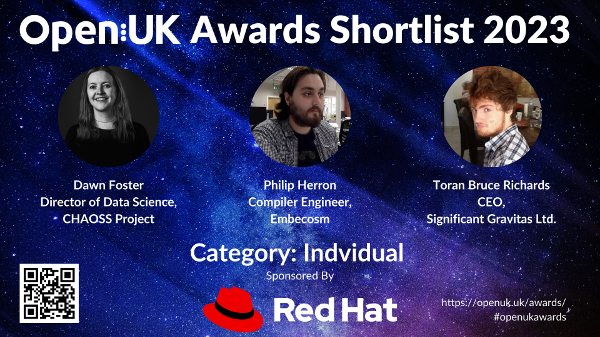 AI sponsored by Aleios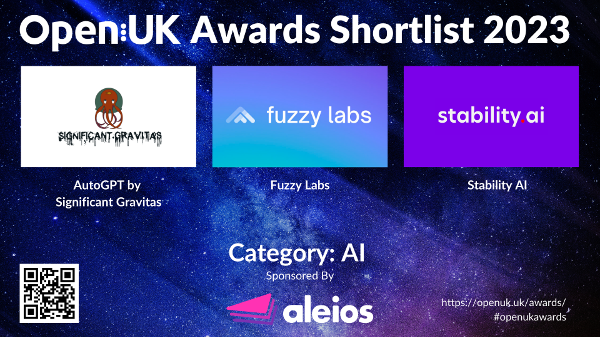 OpenUK 2023 Award Categories & Sponsors
Data sponsored by the Open Data Institute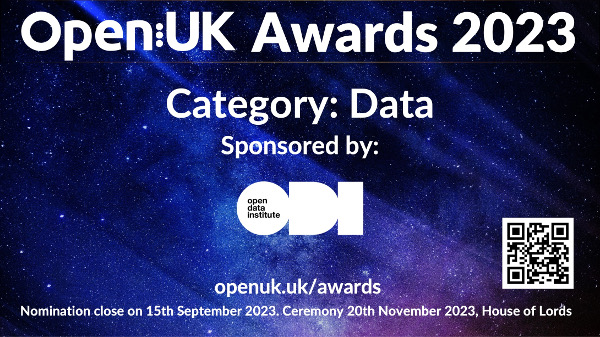 Security sponsored by Control Plane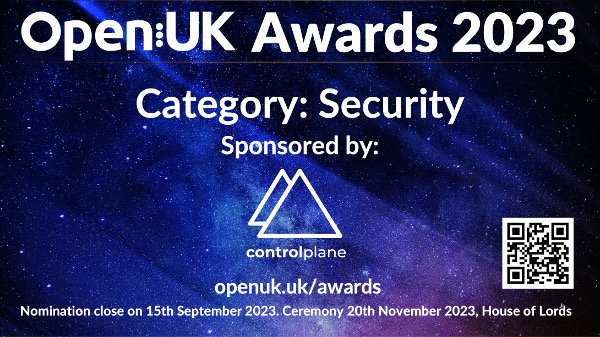 Belonging  sponsored by Moorcrofts Corporate Law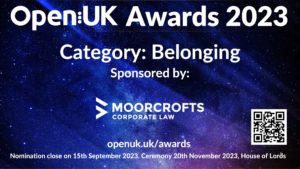 Young Person sponsored by Venafi, Jetstack, Consult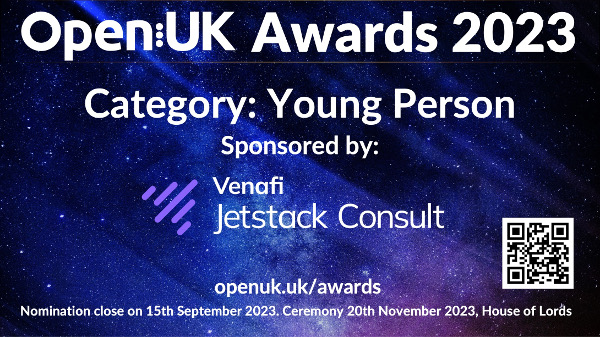 Nominations in more than one category are welcome
Self nominations as an individual, project or organisation are welcome as well as nominations for third parties
Nominated individuals must be resident in the UK for the preceding 12 months as at 29 September 2023 for individual or key contributor to projects
Individuals nominated for the young person category must be aged 18-25 on 24 September 2023
Nominated Projects must provide list of UK resident participants who were resident in the UK during the preceding 12 months as at 24 September 2023 or show as significant UK connection
All companies nominated should have a UK registered entity and must provide a UK company number
All shortlisted nominees will be invited to attend the House of Lords ceremony and dinner free of charge but travel costs are their responsibility and no contribution from OpenUK is available. One place per shortlisted nominee, per category
All shortlisted nominees will receive a trophy
Only one winner per category
Each winner will be provided with a Winner's trophy. One trophy per category only
Judges' decision is final and no correspondence will be entered into
No cash alternative
OpenUK will have no responsibility for any entry not received, received late, or with missing information
Only nominees who have accepted their nomination by email will be included in those judged and eligible to be short-listed
Laws of England and Wales apply
All nominees who accept their nominations agree to these terms and agree to the use of their name, and image in digital and other media by OpenUK
Promoter, OpenUK, 8 Coldbath Square, London EC1R 5HL Company Number: 11209475 , VAT Registration: GB379697512
Awards 2022
Software • BBC Research & Development
Data • Libraries Hacked
Sustainability • Szymon Duchniewicz
Belonging • The Turing Way
Finance • Waltz
Young person (under 25) • Jack Gilmore
Individual • Anais Ulrichs
Sustainability • Szymon Duchniewicz
Hardware • LowRISC
Security • Liz Rice
Awards 2022, Third edition
Awards 2021
Belonging • Endless Compute, Robert McQueen
Software • The Herald Proximity Project
Data • Open Knowledge Foundation
Sustainability • Icebreaker One
Hardware • DevTank HILTOP
Individual • Kevin Mayfield
Finance • Wise
Young person (under 25) • Samuel Van Stroud
Awards 2021, Second edition
Awards 2020
Young Person • Josh Lowe
Individual • Liz Rice
Financial Services and Fintech in Open Source • Parity
Open Data • National Library of Wales
Open Hardware • LowRISK
Open Source Software • HospitalRun
Awards 2020, First edition