London Meet Up – 22 June – Midsummer Madness
22 June : 6:00 pm

-

9:00 pm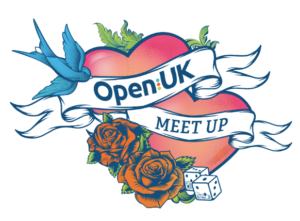 Join us for our June Midsummer Madness Meetup at
The Forum, 5th Floor, 30 Fenchurch Street, London, EC3M 3BD
Nearest train stations: Bank & Monument, Fenchurch Street train station
Date: 22 June
Time: 6pm-9pm
Nearest train stations: Bank & Monument tube stop <6 mins walk; and Fenchurch Street train station: <3 mins walk.  This event will be a little different to previous events – we'll be running it in "The Forum" on the 5th Floor of the building. Pizza and Ice Cream will be served.
Please see the pop-up sign in the lobby, and enter the door on the left in the ground floor.
We'll be talking about how to engage with open source communities and make your first contribution  -the recurring theme of our last few meetups.
Speaker: Kunal Kushwana
FireSide Chat: Hosted by Cheryl Hung
Community Game: Carla Gaggini and Dominic Top
MidSummer Madness Hosted by: Bart Farrell
All Welcome, any questions, contact admin@openuk.uk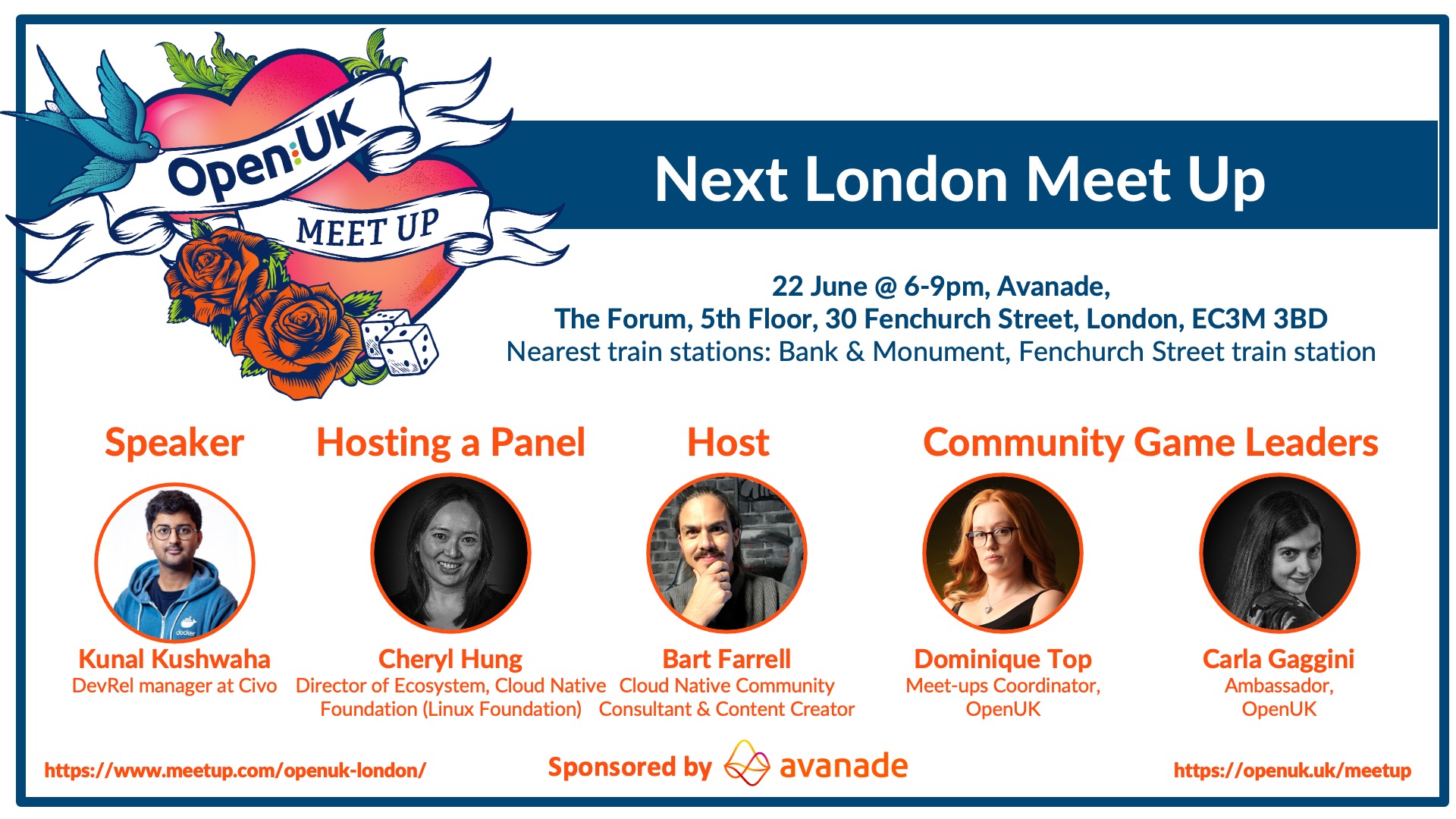 Register now

Register now url for London Meet Up – 22 June – Midsummer Madness