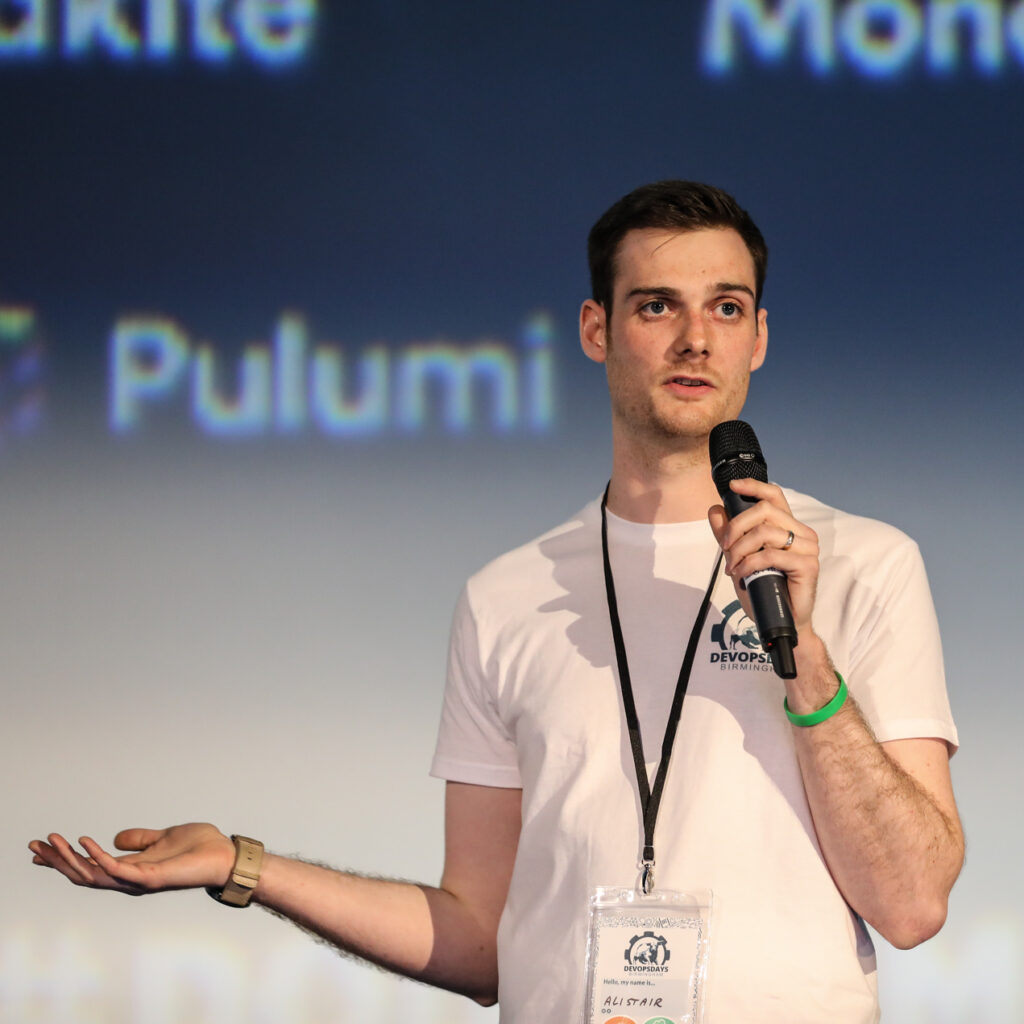 Alistair Hey
Co-founder at StackWizards
Alistair (he/him) is the Co-founder at StackWizards. He is a long time Platform Engineer focusing on designing systems focusing on Developer Experience to supercharge productivity within organisations. He co-organises DevOpsDays Birmingham and TechMids as well as running several meetup groups around Birmingham.
He has recently founded a company focusing on delivering value using software for traditional non-technology companies using agile practices. He loves to talk about how to make technology and software more accessible to people outside the industry.
While not working with software Alistair likes doing DIY, cycling and spending time with his dog Rupert.