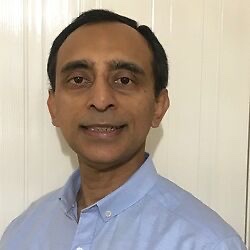 Deb Bhattacharya
Agile Coach
Deb is an Agile and Leadership Coach who is passionate about organizational and personal transformation through application of Agile tools and techniques.
Deb's experience comes from applying Agile and DevOps in four countries in over ten different industry segments over twenty years. Deb has transformed individuals and teams of different sizes and varied levels of Agile maturity.
Deb focusses on holistic transformation covering technology, psychology and physiology using his own framework called Applied Agile Framework (AAF).
Outside of work, Deb loves Sports, especially Table Tennis. When Deb was younger, Deb used to play competitive Table Tennis and had won tournaments in his own rights. These days, when situation permits, Deb still likes to swing the racket in district and club level tournaments though,