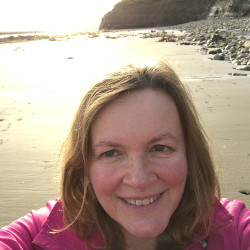 Helen Crooks
Head of Data, OFGEM
Helen has worked all her career in data and has seen the same problems in many different industries and says 'most of those challenges are due to data being described by its complexities and not in business or board level terms'.
Helen is a highly experienced Chief Data & Analytics Officer and IT Director with extensive commercial and technical expertise.
Over the last 35 years she has worked in a variety of roles, all of which were focused on achieving practical business solutions to the challenges of managing highly complex data across multiple verticals including Insurance, FMCG / Retail, Telecoms, Publishing, Travel and Financial Services.
With a technical grounding as Oracle UK Lead Technical Expert, Helen was the Chief Architect and Technical Director for dunnhumby at start-up, responsible for delivering all of the data solutions for this Global loyalty company, and has subsequently enabled several major European organisations to effectively manage and utilise their data. Her previous roles include Group Customer Data Director at Tesco PLC, Head of Information Strategy and Governance at Virgin Media and Chief Data Officer for Lloyd's of London, driving digital change into the traditional insurance market. She established Lloyd's Data Lab creating a world-class multi-disciplined data team and changing company culture in support of the changing skills required.
Helen has recently been appointed Chief Data Officer for Ofgem and is Ambassador for AI and the Data Economy for Innovate UK.
Helen is active in communities to drive diversity and inclusion into organisations, being recognised in both DATAIQ Top 100 [Data Titan since 2017] and Women In Data global awards.