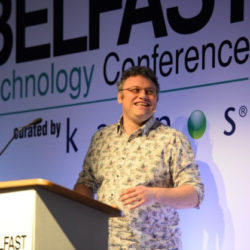 Jason has been involved in software development for over thirty years, since 2002 specialising in the journey of customer data with open source software. He is the author of Machine Learning: Hands on for Developers and Technical Professionals (published by Wiley), contributor to open source projects and has worked on all three Strata Data conferences for O'Reilly.
During the day he works for Digitalis who specialise in managed services. In his spare time Jason actively speaks at meetups and conferences on topics including data, retail customer loyalty, Apache Kafka, BigData and Graph Databases all using open source technologies. The aim is simple, to educate and entertain about the potential of open source.
Jason can be found on Twitter @jasonbelldata.