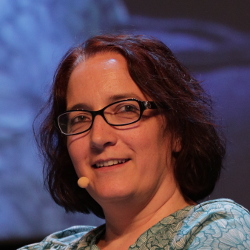 Jeni Tennison is the CEO of the Open Data Institute, which has a mission to work with companies and governments to build an open, trustworthy data ecosystem.
She gained a PhD in AI from the University of Nottingham then worked as an independent consultant, specialising in open data publishing and consumption, before joining the ODI as Technical Director in 2012 and becoming CEO in 2016.
She served on the W3C's Technical Architecture Group from 2011 to 2015 and co-chaired the W3C's CSV on the Web Working Group. She also sits on the Advisory Board for the Open Contracting Partnership; the Board of the Global Partnership for Sustainable Development Data; the UK's Health Tech Advisory Board; and the Board of OpenUK.
LinkedIn: https://www.linkedin.com/in/jenit/