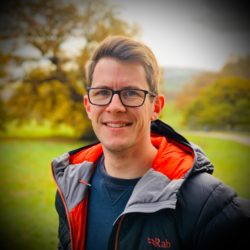 Jon is VP Engineering, Enterprise Solutions at Canonical, leading the teams that deliver Juju and a suite of enterprise-ready operators for data platforms, machine learning operations, observability and more.
Following a degree in Computer Science, Jon's career started at the Royal Military Academy Sandhurst. He joined the Royal Corps of Signals where he played a key role in helping the UK define high-level doctrine for cyber operations and electronic warfare. He created a small start-up style programme with a culture of disruptive innovation, which helped to demonstrate the opportunities that investment in cyber operations could realise for the UK government. This programme was driven by open-source software, and a relentless thirst for developing young professionals across the UK military.
While working on next steps beyond the military, Jon spent 3 months participating in the Consensys Tachyon accelerator for early-stage blockchain startups with Glimpse Protocol, who are working on a privacy focused, decentralised adtech platform. He subsequently worked for Thales UK, where he designed a public-cloud first development platform for UK government projects and began delivering with a small, agile team that aimed to bring modern infrastructure-as-code practices to a wider audience inside Thales, while delivering real value to the business.
Linux, open-source and tech interests aside, Jon is a husband and father with a keen interest in coffee, cars and bikes!