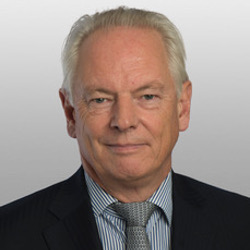 Lord Francis Maude of Horsham
Francis is the Chairman and co-founder of FMA. He has had a distinguished career in Government, serving as Margaret Thatcher's Minister for Europe and Hong Kong, and as Financial Secretary to the Treasury was her Minister for Privatisation. Francis was also the Global Head of Privatisation at investment bank Morgan Stanley.
As UK Minister for the Cabinet Office from 2010 to 2015, Francis led an efficiency and reform programme that delivered cumulative savings from the operating costs of government of more than £52 billion. He and his team developed the "functional model" of government to break down the separate silos that in many governments stand in the way of efficient and effective delivery of services.
Francis has recently undertaken a pro bono review of spend controls and the functional model for the British government.
 Key Achievements:
Created the world-leading Government Digital Service and

gov.uk

web portal – UK ranked best in the world for e-government in 2016 by the UN

Established the Major Projects Authority which converted success rate from 30% to 70%

Reformed government procurement and commercial capability of the UK government, delivering over £20 billion of savings

Created national property controls that streamlined the real estate portfolio, delivering a 20% reduction in occupancy costs and £3 billion in capital receipts