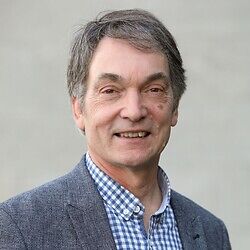 Mark Dansie has been involved in the computing and IT infrastructure services industry for over 37 years and his career experience in consultancy, project and programme management has spanned all aspects of building, campus and cloud data center infrastructure. 
Mark holds MAPM and MBCS accreditations and is an Open Compute Project (OCP) team member and is the lead for the OCP Ready™ Facility Recognition Program.  He also champions the development of the OCP Colo Facility Guidelines for the Deployment of Open Racks as part the OCP data center facility project (DCF). The DCF project supports the deployment of Open Racks and Open Source hardware designs that integrate the operation of the data centre with IT hardware to reduce carbon emissions and cost, improve reliability and simplify operations and maintenance.
Mark also speaks at OCP data center facility project engineering workshops and at data centre industry events to raise awareness of OCP, whose mission is to design, use, and enable mainstream delivery of the most efficient designs for scalable computing by openly sharing ideas, specifications, and other intellectual property.