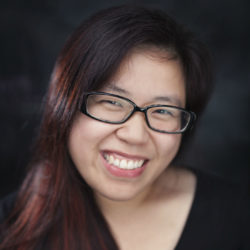 ​​May is the Operations Manager for Xpand Group Ltd, a company developing software for the management and tracking of the impact of programmes based in Belfast, Northern Ireland.
Originally a Computing Science student at university, May took a 14 year detour into the legal sector where she specialised in asbestos and clinical negligence litigation, but never lost her interest in technology. She purposefully reengaged with Northern Ireland's tech community again and this led to her speaking at various groups and conferences, including BelFOSS, Belfast's annual FLOSS event, and joining the organising committee of the Northern Ireland Developer Conference.
In 2019 May won a place in the 2019 cohort of the Boardroom Apprentice scheme, being placed with the Department of Finance board for a year, getting first-hand experience in the strategy and running of a national government board. She additionally received formal, specialist training in governance, communication and accounting, which she has directly applied to her part time role as Chief of Staff at Open UK.
Thanks to this varied background and experience, May brings a unique perspective to her roles with a passion for learning and giving back to the community, particularly to those just starting on their journey. She has a particular interest in accessibility to tech as well as developing and maintaining healthy communities within the technology sphere and is a firm advocate for sustainability in organisations.