2022 OpenUK Honours List
OpenUK is pleased to share its New Year's Honours List for 2022 celebrating the future generations of Open Technology in the UK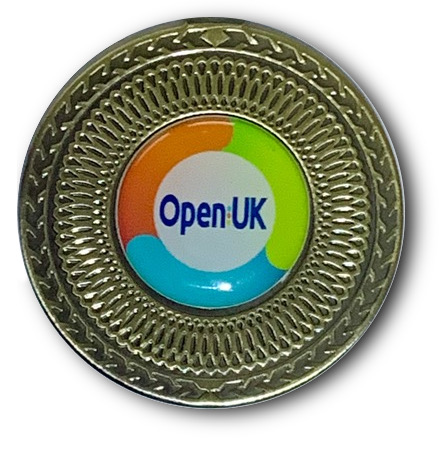 The 2022 #openukgennext #openukhonouree list is made up of individuals with broad ranging experience in Open Technology identified as being ones to watch in the UK!
They hail from all walks of Open Source Software, Open Hardware and Open Data. This is *the* list of those to watch for the future of Open Technology. All are earmarked as leading the next generation of Open Technology whether through social media, their jobs, community contributions, policy or in education.
The British Honours system is something very specific to the UK and a means of rewarding an individual for their achievement or service. Medals are used within this system to recognise an activity or  long or valuable service.
Congratulations to all of those listed. Enjoy the recognition of our New Year's Honour from your peers at OpenUK and we look forward to seeing all that you will achieve in Open Technology through 2022 and beyond.
#openukhonouree
#openukgennext
---
Open Source Software
| | | |
| --- | --- | --- |
| Adam Jones | Manager, Cyber Security | Deloitte |
| Adam Nygate | Founder | 418Sec |
| Alexandra Settle | Engineering Manager, Software Defined Storage | SUSE |
| Alison Dowdney | Senior Developer Advocate | Kasten by Veeam |
| Amol Meshram | Open Source Architect | London Stock Exchange |
| Anais Urlichs | SRE | Sivo |
| Andrei Cioaca | Associate Director | Cognizant |
| Andrei Gherzan | Principal Open Source Architect | Huawei |
| Andrew Harding | Open Tech Lead | NHSX |
| Anna Debenham | Director of Product | SNYK |
| Ashley Nicolson | Head of Community | Sales Agility |
| Avye Couloute | Founder | Girls into Coding |
| Axel Simon | Security Team, Emerging Technologies, Office of the CTO | Red Hat |
| Ben Ellerby | Founder | Aleios |
| Bianca Schobel | Lead Scrum Master | Eurostar |
| Bradley Kennedy | Co-Founder | Open Research Calendar |
| Calvin Hartwell | Director of Field Engineering | Canonical |
| Carlin MacKenzie | Freelance Web Developer / Student | The University of Edinburgh |
| Christine Mathiesen | Software Development Engineer | Expedia Group |
| Dan Callahan | Engineering Manager | Element |
| Daniel Martí | Software Engineer | Protocol Labs |
| Danny Abukalum | Product Engineering Lead | SoftIron |
| Daryl Cecile | Software Dev Engineer Co-Founder | Capital One |
| Dimple Dalby | Engineering Manager | Compare the Market |
| Dominik Picheta | Production Engineer | Facebook |
| Ed Shee | Head of Developer Relations | Seldon |
| Eddie Jaoude | Founder | EddieHub |
| Ekatarina Gerasimova | Program Manager | Element |
| Emily Stewart | Global Account Director | SUSE |
| Femi Owolade-Coombes | Contributor and speaker | Young Coders MeetUp |
| Florian Rival | Founder | GDevelop |
| Ilya Dmitrichenko | Staff Software Engineer | Docker |
| Ivy Alexander | Senior Documentation Manager | GitHub |
| James Geddes | Chair of Board of Trustees | Geek Zone |
| James Munelly | Senior Field Engineer | Apple |
| Jamie Tanna | Senior Software Engineer | The Cabinet Office |
| Jesse Portnoy | Open Source Community Manager | Kaltura |
| Joe Mcarthur | Co-Founder | OA.Works |
| Josh Lowe | Founder | Edublocks |
| Kara de la Marck | Director | Codebar |
| Kate Reznykova | Engineering Manager | Apple |
| Katie Gamanji | Senior Kubernetes Field Engineer | Apple and OpenUK Chief Future Founder |
| Kevin Lewis | Lead Organiser | You Got This Conferences |
| Lorenzo Sciandra | Senior Software Engineer | Microsoft |
| Lowena Hull | Student | Cambridge University and OpenUK Kids Camp Creative Director |
| Mark Harding | CTO | minds.com |
| Massi Mapani | Engineer | American Express |
| Matt Cowley | Community Platform Manager | DigitalOcean |
| Michael Shanks | CEO / Co-Founder | Budibase |
| Michelle Garrett | Software Engineer | Twitter |
| Misa Ogura | Machine Learning Engineer | Healx |
| Muhammad Rehan Saeed | Senior Software Engineer | Microsoft |
| Nadia Kiani Cuenca | Student | Essex Steamettes |
| Nelly Kiboi | Engineer | American Express/ CNCF |
| Nick Summerfield | Developer | NHS Leadership Academy |
| Olu Niyi-Awosusi | JavaScript Developer | OddBird |
| Oscar Vidal | Data Engineering Lead | Farfetch |
| Paul Ogbonoko Owoicho | PhD Student, Data Science | University of Glasgow |
| Pauline P Narvas | Senior Community Engineer | Gitpod |
| Philip Withnall | Glib Maintainer | Endless / GNOME |
| Richard Gall | Writer & Researcher | University of Edinburgh |
| Rob Knight | CTO Cloud | SUSE |
| Samathy Barratt | Backend Engineer | Prolific |
| Samuel Van Stroud | Student | UCL |
| Sonya Moisset | Founder | Epic Women in Cyber |
| Tom McClure | Manager, Sales Development | SNYK |
| Toni Scullion | Founder and Teacher | DressCode, St.Kentigern's Academy |
| Zainab Abubakar | Software Developer | Interswitch |
---
Open Data
| | | |
| --- | --- | --- |
| Abd Alsattar Ardati | Phd Student | St Andrews University |
| Alex Goodall | Student, LCC Decolonising Wikipedia Network founder | University of the Arts London |
| Ashleigh Monagle | Digital Advisory – Innovation Consulting Lead | Mott MacDonald and OpenUK Chief Digital Inclusion Officer |
| Claire Rampen | Co-Founder | Reath |
| Deborah Yates | Programme Lead – Data Assurance | Open Data Institute |
| Emma Carroll | Account Manager | OnGen Ltd |
| Gea Mikic | Co-Founder | IcebreakerOne |
| Jack Hardinges | Programme Lead | Open Data Institute |
| Jack Kelly | Co Founder | Open Climate Fix |
| Josh D'Addario | Senior Consultant | Open Data Institute |
| Orsola De Marco | Head of Product and Innovation | Open Data Institute |
| Vichi Chandra | Community Development | IcebreakerOne |
---
Open Hardware
| | | |
| --- | --- | --- |
| Alex Bradbury | Founder | Low Risc CIC |
| Cerys Lock | IT Support Technician | Entrust Support Services |
| Hannah Joshua | Maker | Hannah Makes |
| Hannah Ravensloft | Logic Synthesis Engineer | Project Mistral |
| Lewis Revill | Software Engineer | Embecosm |
| Myrtle "Gatecat" Shah | Director | Griffith Research Ltd |
| Rachel Wong | Maker and Postdoctoral researcher | Konichiwakitty |
---
Legal
| | | |
| --- | --- | --- |
| Michael Thonger | Solicitor | Arup |
| Robert Grannells | Associate Legal Counsel Google and Chief Future Leader OpenUK | Google and OpenUK Chief Future Leader |
---