OpenUK Glove Kit Giveaway
The #OpenKidsCamp is back for a second year!! The 2021 Camp will run from 4 October with a new Episode – a lesson and digital ezine –  aligned to Key Stage 3 Curriculum  released at 10am each Monday, except 18 and 25 October.
Get detailed information and answers in our Kids Camp 2021 Guide
There is no need to register to participate in the Camp. Everyone can take part  by doing the 10 digital lessons at their own pace. The Camp is free to join but requires a Digital Glove and mirco:bit to participate in the activities and learn to code.
Some of you will have a MiniMu glove, or a glove from the 2020 OpenUK giveaway, but if you need a glove to participate or if you represent a community group or school you can order a special 2021 limited edition OpenUK Digital Glove inspired by MiMu. This glove is pre-stitched.
We have 3800 OpenUK Digital Gloves to give away, as well as  1200 Digital Gloves complete with micro:bits available to groups supporting digitally excluded children. Contact ashleigh.monagle@openuk.uk to request these.
So that's 5000 OpenUK Digital Gloves up for grabs in total!!!
The Camp will include a Competition for schools and community groups which will run from 1 December until 10 February, see competition terms here. Judges and prize details to be announced on 11 November at our COP26 Learning Dome.
Thanks to OKDO for managing the manufacture of the Digital Glove, to Nominet and the Open Data Institute for Sponsoring the OpenUK Digital Glove and micro:bit giveaway and to Red Hat for sponsoring the Camp. Oh and of course to Imogen Heap and MiMu for the inspiration.
Apply in the Giveaway to receive free OpenUK Digital Glove(s)
and participate in the Open Kids Camp
Schools and Community Groups
Schools and Community Groups will each receive 30 Digital Gloves and take part in the Camp and Competition. Apply Here
Supporting Digitally Excluded Groups of  Young People
If you are supporting Digitally Excluded young people then you can Apply for Digital Glove kits with micro:bit 2's by contacting ashleigh.monagle@openuk.uk
Individuals
Individuals will each receive one glove per person and take part in the Camp. Apply Here
Welcome to OpenUK's Kids Camps

Digital Camp 2  -a course and ezines – will be shared from October  thanks to the sponsorship of Red Hat.
 5000 OpenUK Glove inspired by MiMu available free.
Thanks to the Open Data Institute and Nominet for their sponsorship of the giveaway and to Red Hat for sponsoring the Open Kids Camp.
OpenUK Kids Camp is the GNOME Community Challenge 2020, Runner up
Each Camp is made of  10 Episodes, each a fun animated lesson and accompanying ezine.  All content is freely available to download, learn from and enjoy.
The First camp took place 10-31 August 2020 and is also available to download and take part in. Camp 2 can be taken independently or following Camp 1.
Follow the OpenUK Digital Kids Camp on social media: #openukcamp and share your pictures!
Twitter
Facebook
Instagram
Our second Camp follows on from Camp 1 which was shared in 2020. Both Camps have content aligned with the Key Stage 3 curriculum.
Camp 1 is an introduction to digital skills and open source software while Camp 2 has open source software at its heart, focusing on each of the 10 points of the Open Source Definition, one point per episode, introduces the Sustainable Development Goals and their relevance to technology whilst further developing skills matched to Key Stage 3.
All content is available to be used on an ongoing basis, under a freely downloadable creative commons licence and can be accessed via this web page.
The camp and course are free to use but you will require a MiniMU glove and micro:bit to take part.
Camp 1 is below.
OpenUK is happy to answer you questions and you can contact us at admin@openuk.uk
Camp 1 Episode 1
Click image below to see Lesson 1 Ezine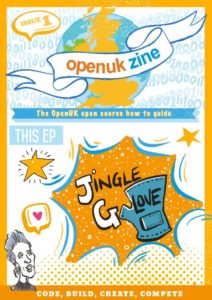 Camp 1 Episode 2
Click image below to see Lesson 2 Ezine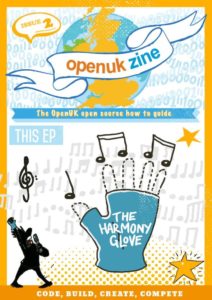 Camp 1 Episode 3
Click image below to see Lesson 3 Ezine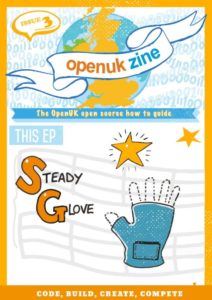 Camp 1 Episode 4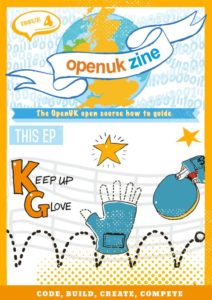 Camp 1 Episode 9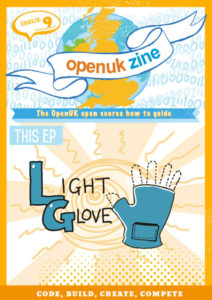 Camp 1 Episode 10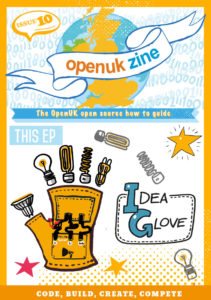 See Lesson 10 video
See the Episode 10 poster below (click to enlarge)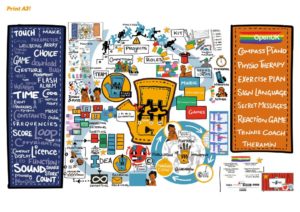 The OpenUK Digital Camps
10 fun animated lessons and accompanying e-zines
teaching digital skills and open source software
Our Open Kids Camp is free to participate in but requires a MinMu glove kit or equivalent.
The course content is targeted for both Camps is matched to UK High School Key Stage 3 and equivalent but is open to all to enjoy and share in learning about open source software.
Camp 1 Episode 1, is narrated by our friend and Glove inspiration, Imogen Heap.
---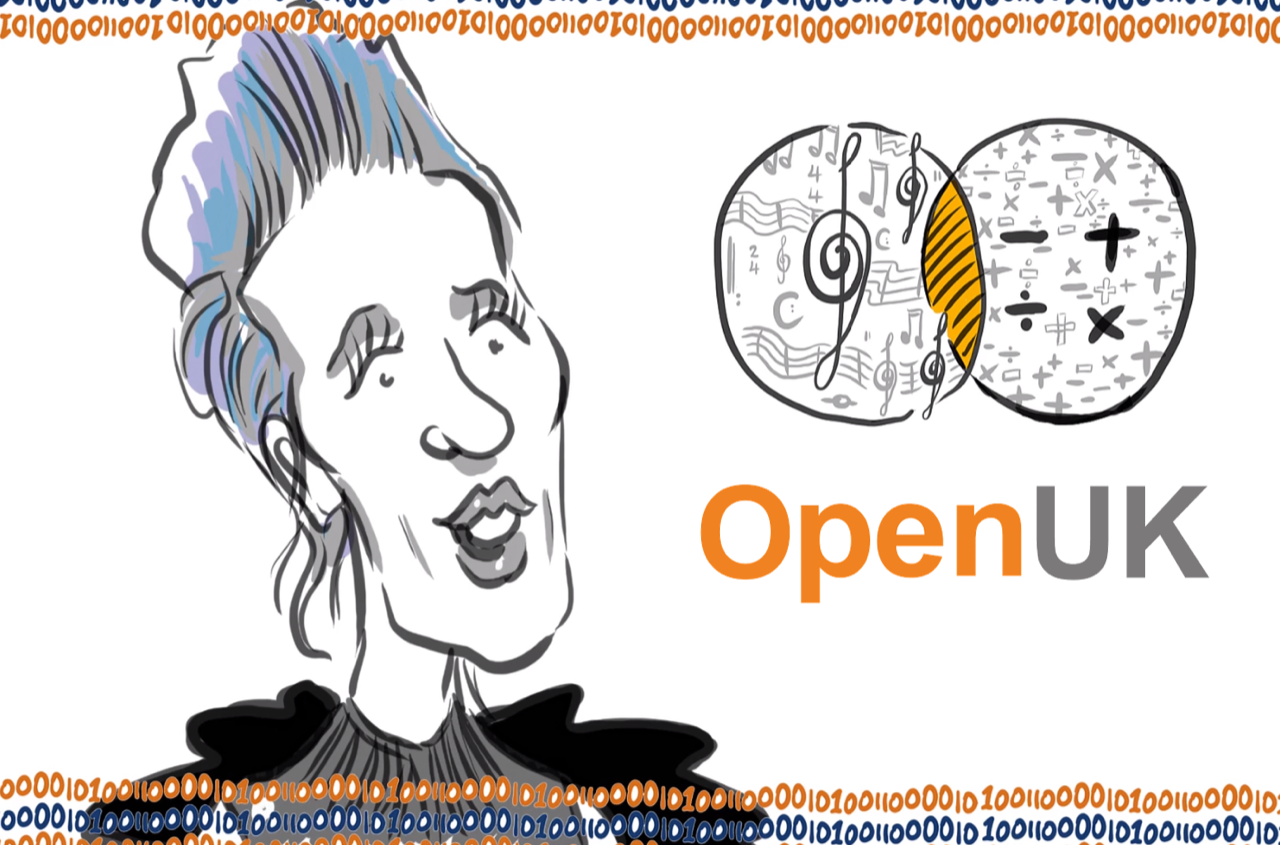 Thanks to MiMU for inspiring the Sustainable OpenUK Glove