Data Sharing for Data Science
2 September 2021 : 6:00 pm

-

7:00 pm

Free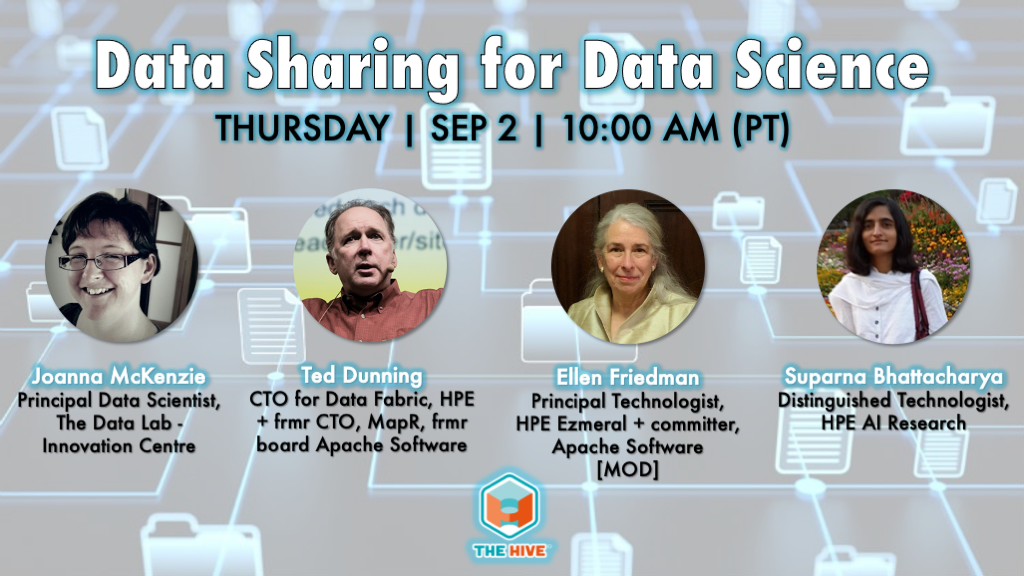 Combining data in surprising ways is a powerful technique in data science. For example, weather data combined with the right economic indicators can improve retail demand forecasting, but weather data combined with socio-economic indicators is also being used to prevent insect-borne disease. Whatever the data combination you're looking for, data sharing is often a key step, and this can bring its own surprising challenges. Data sharing is not just a matter of getting permission. It also requires discovering who has the data you need, how to access it, how to deal with mismatches between different data sets and much more.
Please join us as our panelists share stories from their different experiences to dig into the technical and organizational challenges of data sharing and what you can do about them. We'll also discuss new data initiatives including European-based Gaia-X and Linux Foundation's Agstack among others.
Data scientists, data engineers, CDOs, CTOs, CIOs and data architects all should find this event useful.
*FOR FULL SPEAKER BIOS PLEASE VISIT MEETUP
SPEAKERS:
Ellen Friedman – Principal Technologist, Hewlett Packard Enterprise + frmr committer Apache Software projects [MODERATOR]
Ted Dunning – CTO, Data Fabric, Hewlett Packard Enterprise + frmr CTO at MapR
Joanna McKenzie – Principal Data Scientist, The Data Lab – Innovation Centre
Suparna Bhattacharya – Distinguished Technologist, HPE AI Research
Register now

Register now url for Data Sharing for Data Science