Is The Future for Secure Computer Systems Open Source?
June 29, 2022 @ 5:00 pm

-

8:00 pm

Free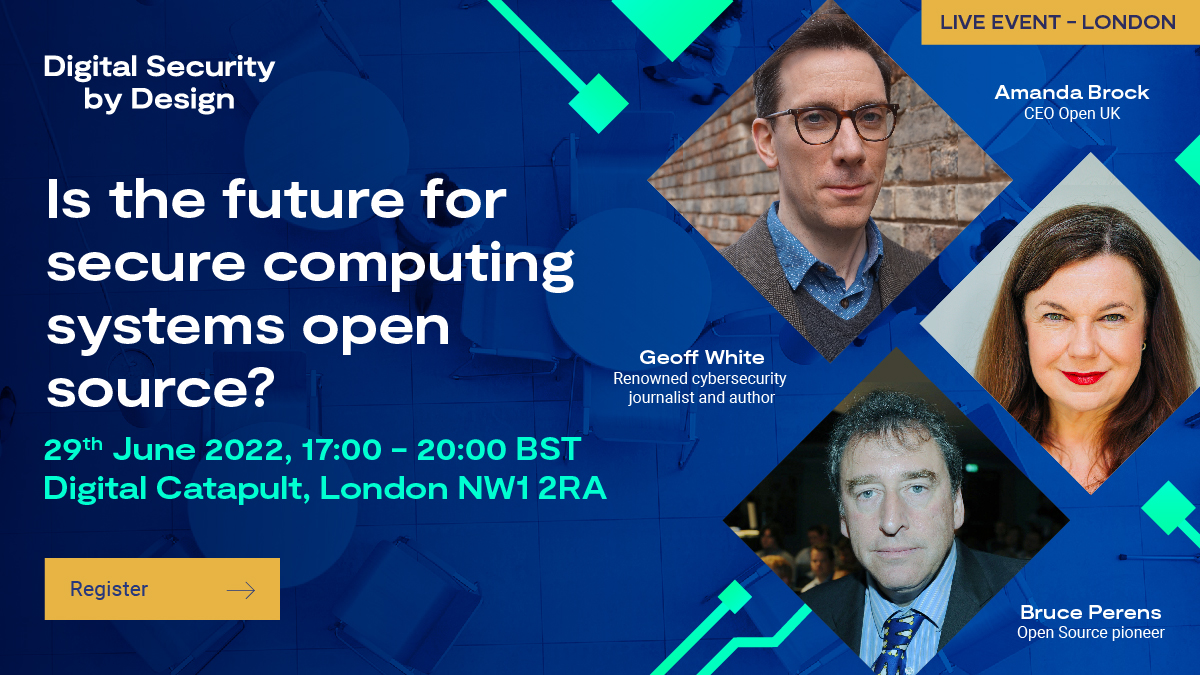 Will our industry end up completely open source? How are tech companies already embracing open source as an ethos and practically? Will it make our systems safer and more secure? Is there an alternate future?
Hosted by renowned cybersecurity journalist and author, Geoff White, the event will begin with a keynote address by Bruce Perens, co-founder of the Open Source initiative, before other feature presentations and a panel discussion with audience Q&A on – 'Does open sourcing code make for less vulnerable code?'
What do you think?
Perens will be joined by Amanda Brock – CEO of OpenUK, the UK body for Open Technology, Andrew Martin, CEO – ControlPlane, and OpenUK CISO, and Mark Nicholson – Morello Project – Arm. Other research and industry leaders to be announced.
The event will feature presentations jam-packed with industry insights and future-gazing predictions. Attendees are invited to join the speakers for food, drinks, and further discussion in the latter part of the session.
17:00 – 20:00 BST
Event location: Digital Catapult, London NW1 2RA
Register to attend here. Spaces filling fast.
Register now

Register now url for Is The Future for Secure Computer Systems Open Source?