Percona Live
16 May 2022

-

18 May 2022

$180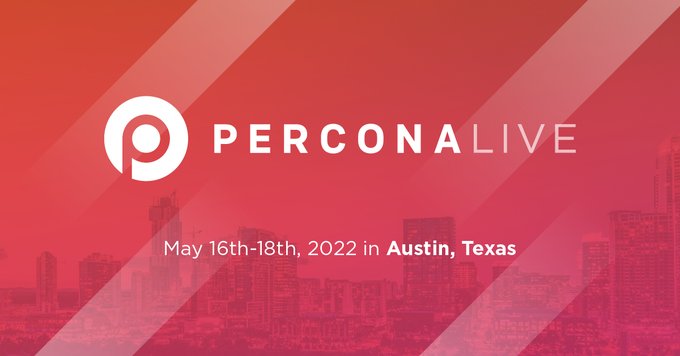 Percona Live 2022 will be May 16-18 at the AT&T Hotel and Conference Center in Austin, Texas, USA.
Percona Live is a 3-day event of keynotes, educational sessions, hands-on activities, and more:
Hear the biggest names in the industry discuss their experience, dive deep into software, and offer actionable advice.
Learn about how open source database technology can power your applications, improve your websites, secure your data, and solve critical database issues.
Get top tips from database experts to help you make the most of your open source database environments.
OpenUK CEO, Amanda Brock will be providing a Keynote on Tuesday 17th May at 9am entitled "How is open source shaping up to survive and thrive in the Roaring 20's?".
.
Register now

Register now url for Percona Live