State of Open Subset – Episode 2
9 May : 3:00 pm

-

4:00 pm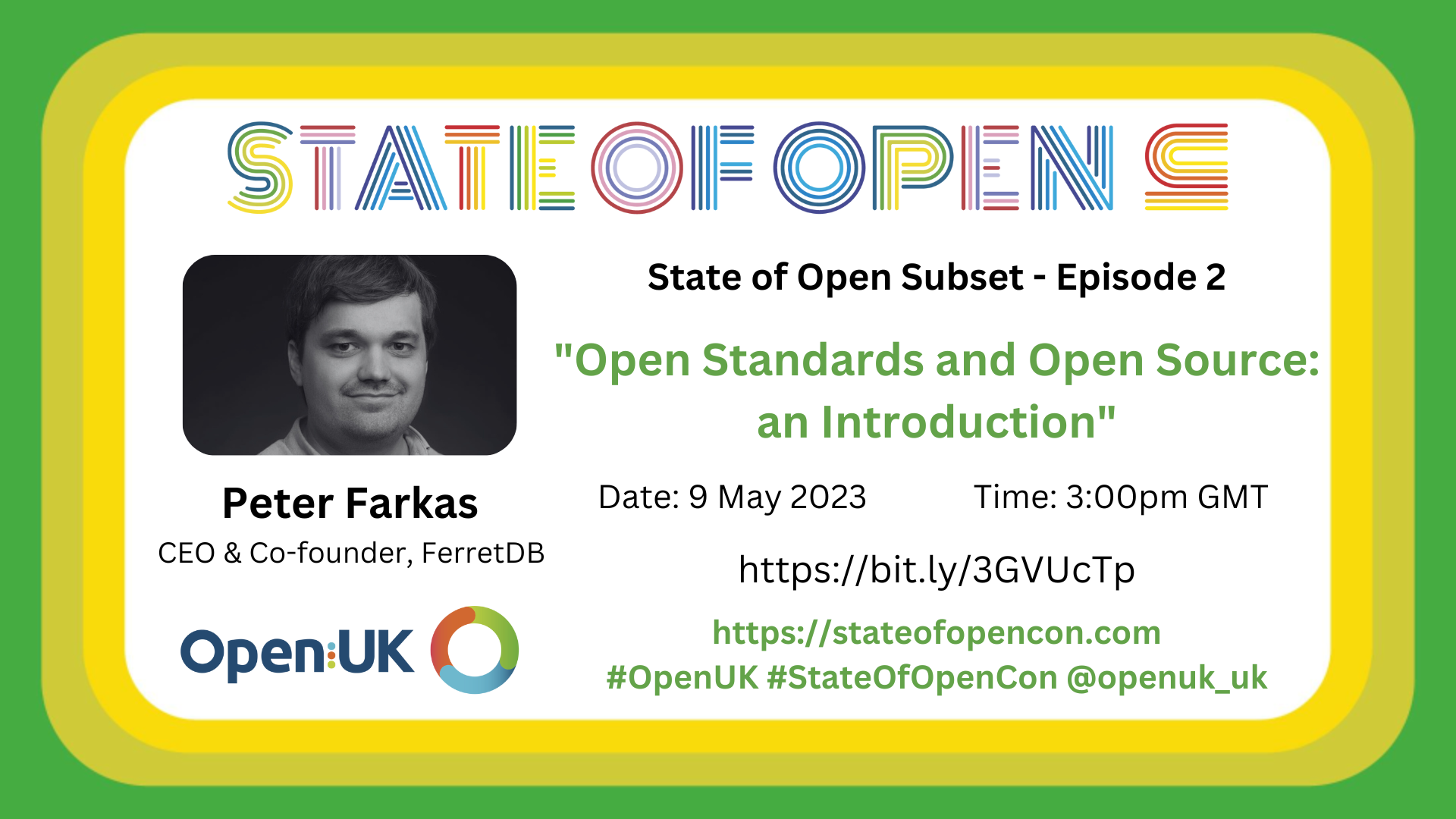 This 1-hour virtual session will feature Peter Farkas, Co-founder & CEO of FerretDB. Listen to his talk "Open Standards and Open Source: an Introduction" and participate in the Q&A after.
Speaker Bio:
Peter is the Co-Founder and CEO of FerretDB, a company which develops an open source MongoDB-compatible database alternative, motivated by MongoDB's departure from its open source roots.
Prior to that, he has spent his career working at open source companies, such as Percona and Cloudera.
His main areas of expertise are leading and managing globally dispersed remote teams in open source, and monetization of open source through services. During his time at Percona, he played a key role in building Percona's technical services team, which quickly became a reference point in the industry for its service quality and technical excellence.
In his free time, he enjoys reading, as well as exploring places around the world.

Register now

Register now url for State of Open Subset – Episode 2