State of Open Subset – Episode 8
June 20 @ 3:00 pm

-

4:00 pm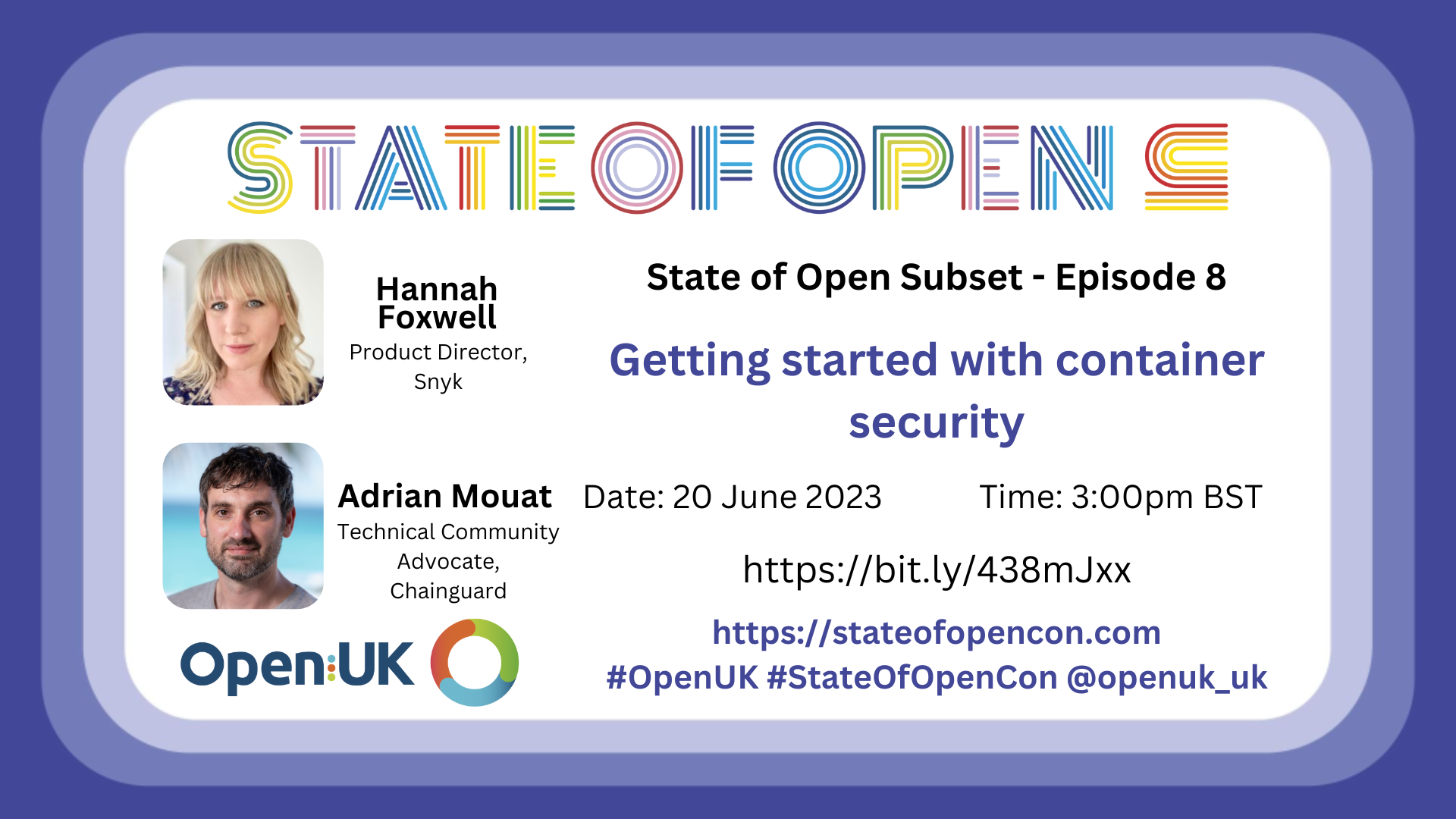 Getting started with container security
Hannah Foxwell – Hannah Foxwell is Product Director at Snyk, based in the UK. She leads a team of Platform Engineers and Product Managers who are focussed on building wildly successful Platforms with Cloud Native technologies. Hannah is organiser of DevOpsDays London and is a champion of the HumanOps movement with a keen interest in engineering practices and processes that life better for the humans who work in tech today.
Adrian Mouat – Adrian has been involved with containers from the early days of Docker and authored the O'Reilly book "Using Docker".
He works at Chainguard whose mission is to make the software lifecycle secure by default. His current focus is on improving the standard of security and provenance guarantees in container images.
Register now

Register now url for State of Open Subset – Episode 8