The EU Open Source Policy Summit
4 February 2022 : 9:00 am

-

6:00 pm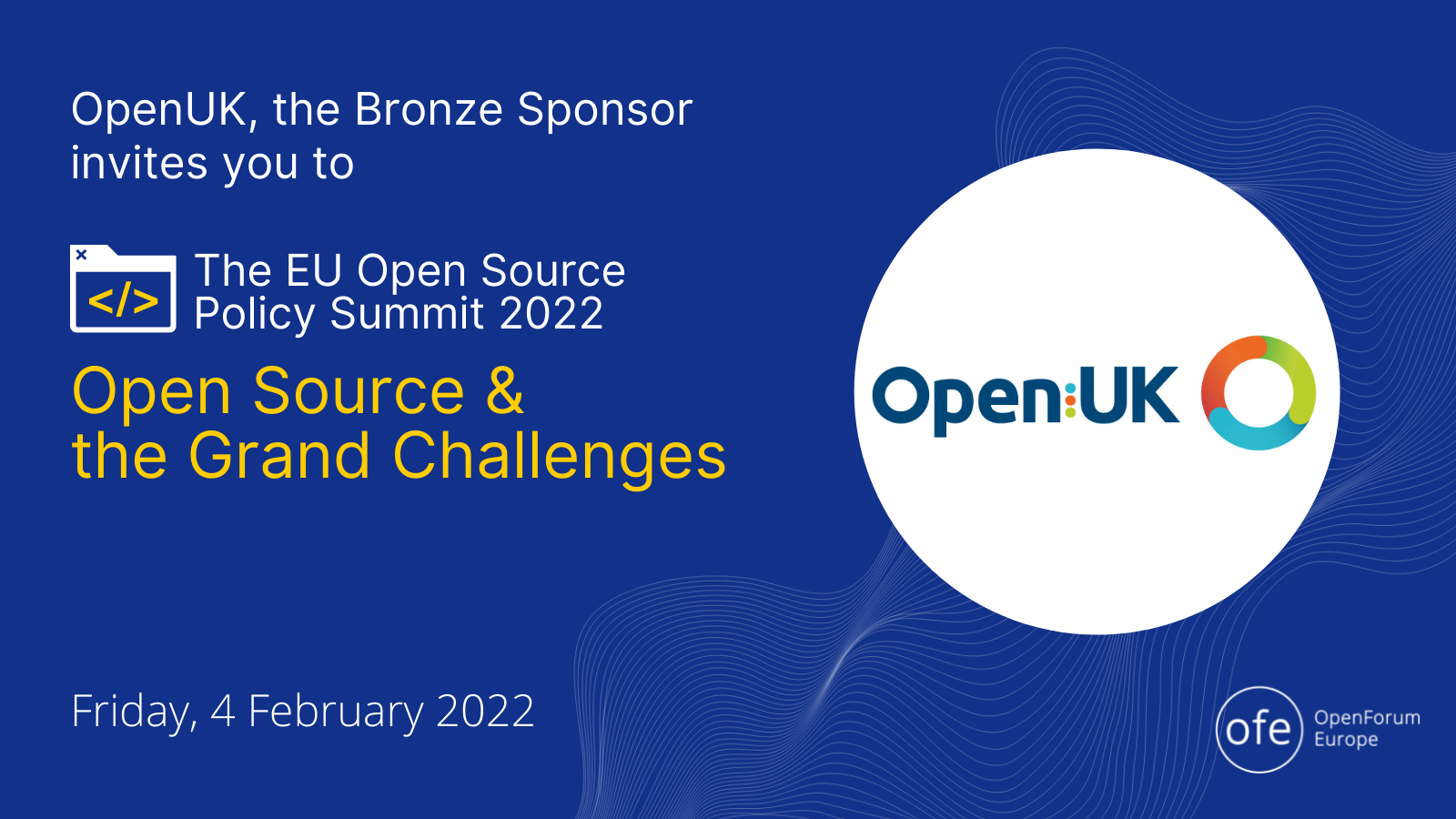 OpenUK will be leading on sustainability with CEO, Amanda Brock, moderating a panel including Cristian Parrino, OpenUK's Chief Sustainability Officer, at the Open Forum Europe policy day on 4th February.
OpenUK is also delighted to be the Bronze sponsor of the EU Open Source Policy Summit 2022 organised by OpenForum Europe on 4 February 2022.
This year's theme: Open Source & the Grand Challenges.
Register now to join global technology and policy leaders to discuss how collaboration and competition are being rethought as we are innovating to solve the complex global challenges.
Register now

Register now url for The EU Open Source Policy Summit