Uptime by Aiven
September 14, 2022
€99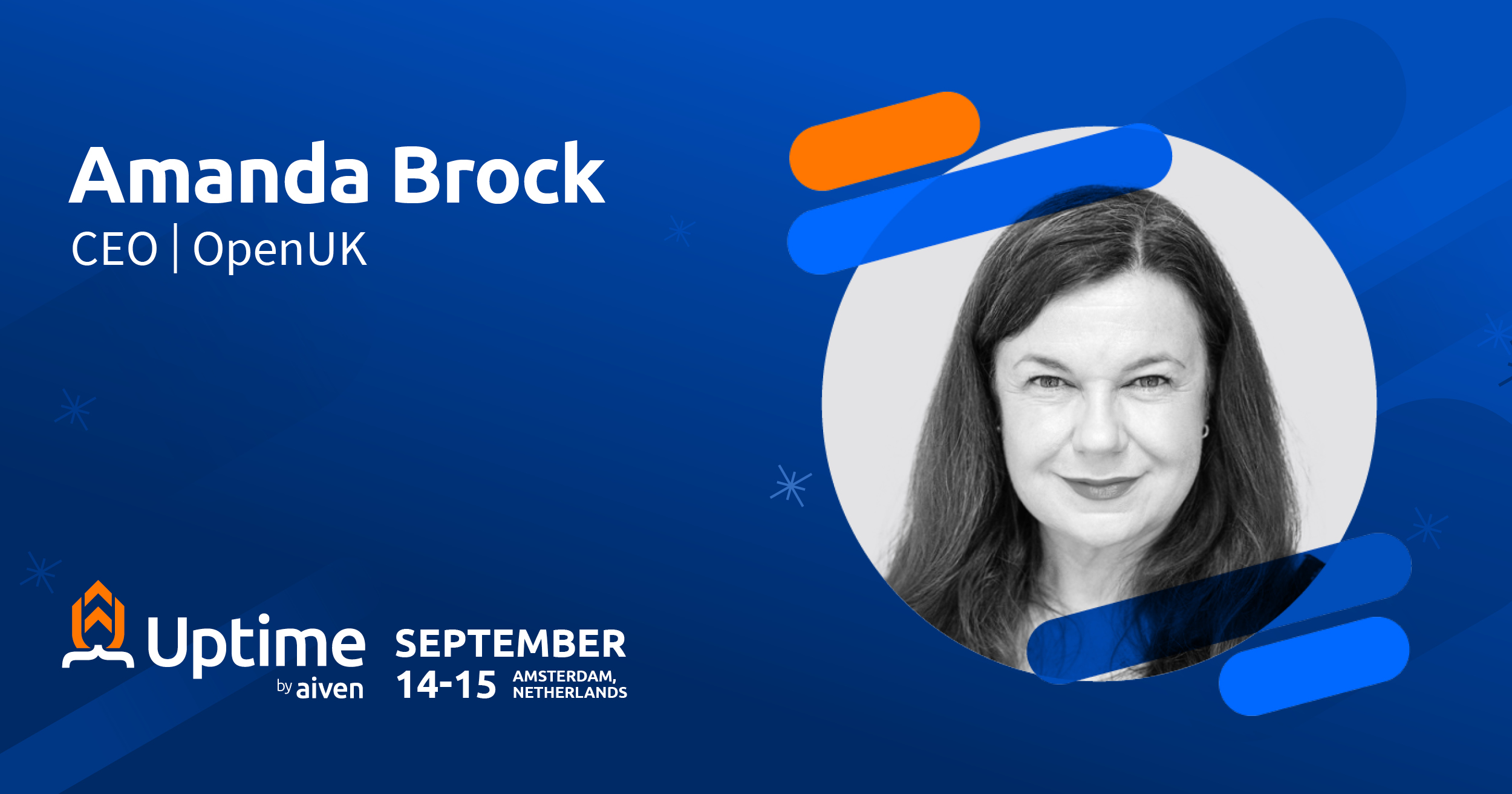 The conference for open source data in the cloud.
Uptime brings together developers, architects, data engineers, DevOps professionals, and anyone who wants to learn about open source data tools. Presentations and discussions will cover everything from sharing best practices to building and operating complex systems at scale.
OpenUK's CEO, Amanda Brock will be a Keynote speaker at this event.
Register now

Register now url for Uptime by Aiven