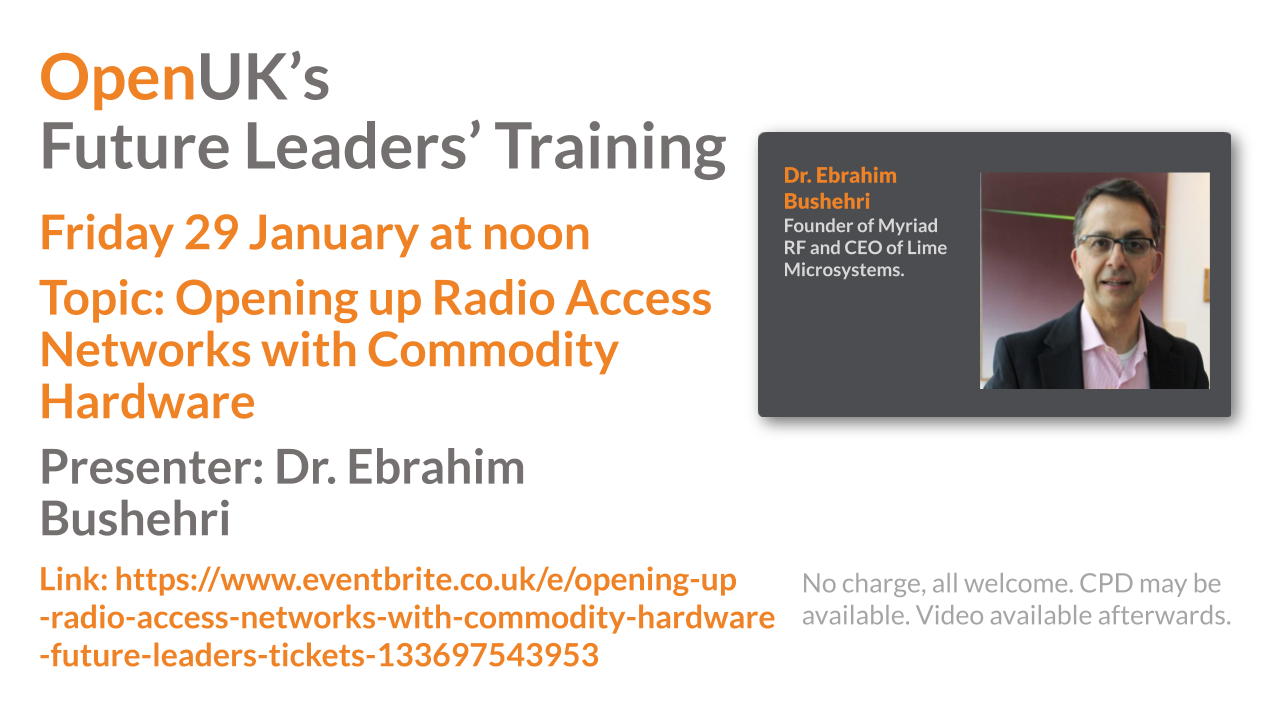 Dr. Ebrahim Bushehri will share his thoughts on Opening up Radio Access Networks with Commodity Hardware.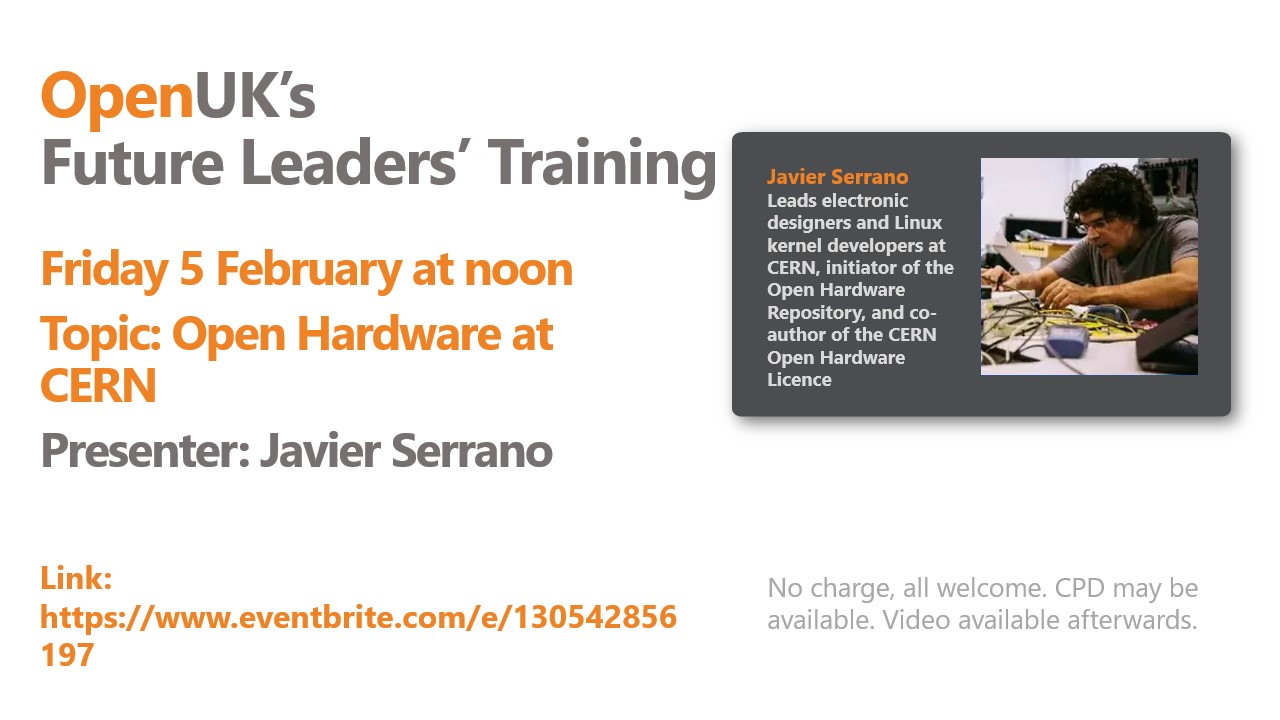 Javier will tell you about our Open Hardware activities at CERN, including a bit of history, some details about White Rabbit (our most important OSHW project), the latest version of the CERN Open Hardware Licence and the importance of FOSS tools to design Open Hardware. He will also submit some considerations about the special role […]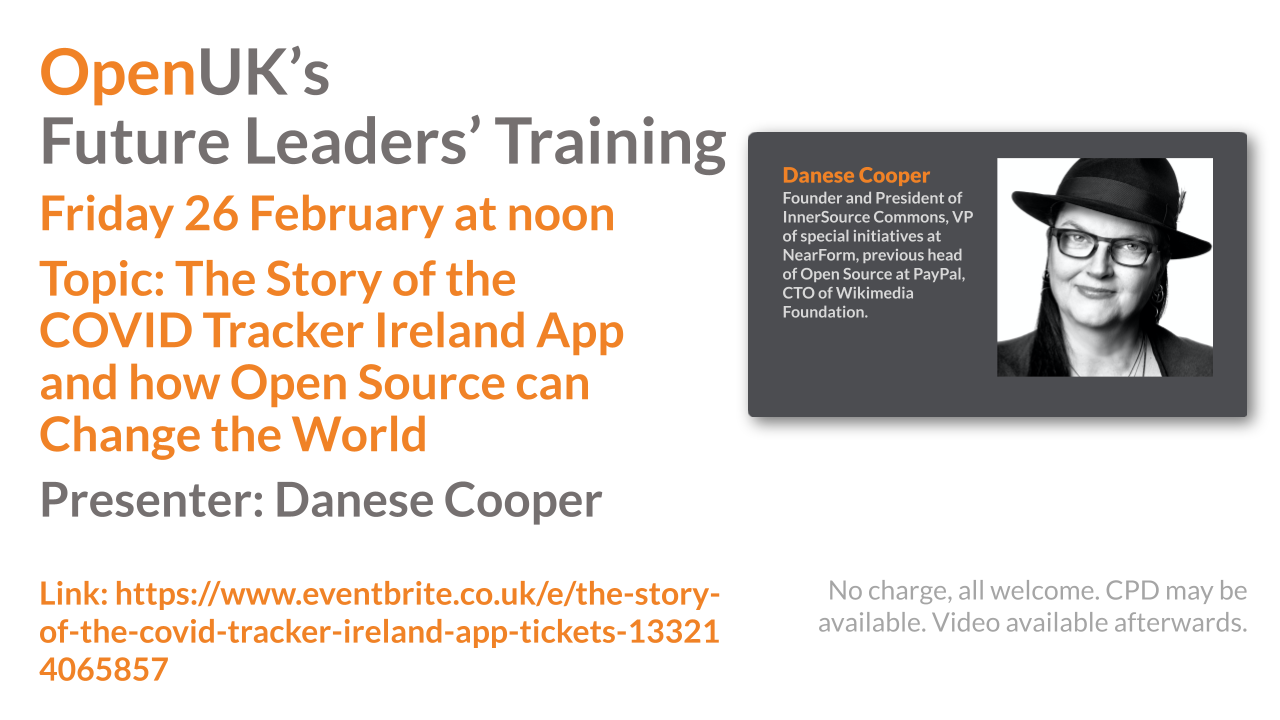 Danese Cooper has spent her life dedicated to promoting open source and InnerSource (the practice of open source methods inside corporations). In this session, Danese will share many of the lessons she has learned about how to effect long lasting cultural change.