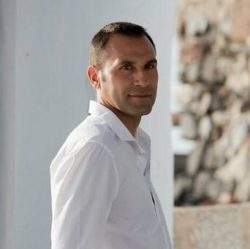 Bill Koumis
Project Manager - Legal & Policy
A Senior Project Manager  with a background in delivering Business and IT initiatives that encompass transformation, integration, migration and service delivery. Experience includes global projects for blue chip and financial organisations , leading teams on numerous applications, infrastructure and services improvement.
Focusing on understanding the broader impact of transformation, which ensures organisation-wide engagement. Skilled at seeing a clear strategic path to achieving change and delivery transformation plans and robust delivery capability to turn company vision into reality. Working collaboratively fostering an environment of common objectives and building cohesive teams.
With an MBA and comprehensive knowledge of methodologies, including PRINCE2, MSP, Agile, Scrum and ITIL is able to utilise best practice while aligning processes to an organisation's culture. Technical background enables me to have effective discussions with IT teams and align technology roadmaps with business objectives.