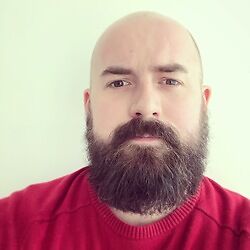 Chris has over 10 years' experience consulting for a broad spectrum of organisations in devising and delivering their digital transformation programmes. At EPAM Systems he is Open Source Lead responsible for the open source competency and supporting clients with their adoption and maturity. He also focuses on continuing to build a strong internal engineering community and supporting the Open Source Contributors Index that looks to measure corporate open source contributions globally. 
Chris has a passion for FinTech and the ever-changing payments landscape and is an advocate of design thinking, the product mindset and agile ways of working. He is engaged in a number of wider industry initiatives speaking on a range of topics throughout his career. He leads a non-profit organisation that promotes diversity in technology and has been awarded a number of accolades for his advocacy in this area.  
Chris spends most of his time between the UK and Spain and in his spare time enjoys travelling with his partner and French Bulldog as well as working to complete his MBA.