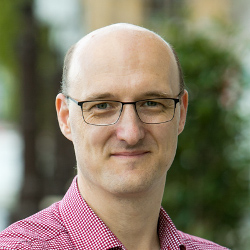 Based in Rugby, Stuart has been working with free and open source software since the mid-1990s and founded his business OpusVL on the principles of delivering professional services around free and open source digital technology in 1999.
Stuart has been recognised nationally and internationally as a leader in open source technology and business. In recent times Stuart has launched initiatives within the open technology communities and has supported the UK Government with its transition to open source and open standards, having worked with the Cabinet Office on their move towards open source and Open Standards Policy.
Stuart also wrote a paper for the UK National Health Service (NHS) advocating an 'Open Approach'. Stuart lives and breathes new technology. You will find him at many a conference or exhibition, as a speaker or a delegate, discussing topics around open source and its economic and business impact.