Participants from Enterprises and the Public Sector joined OpenUK and partners at a Data Hub workshop on 31 March to consider how to move ahead with the UK Gaia-X Hub.
The event included Keynotes from:-
Francesco Bonfiglio (CEO, Gaia-X AISBL)
Amanda Brock (CEO, OpenUK)
James Mitchell (Deputy Director UK National data Strategy UK, DCMS)
Albert King (Chief Data Officer, The Scottish Government)
Presentations from the keynotes can be downloaded below.
The collaborative workshop looked at the next steps as an open project for a UK Data Hub incorporating Gaia-X using Miro Boards looking at:
What does a UK Hub Require?
What does Gaia-X Bring?
Data Spaces for the UK
Next Steps and Requirements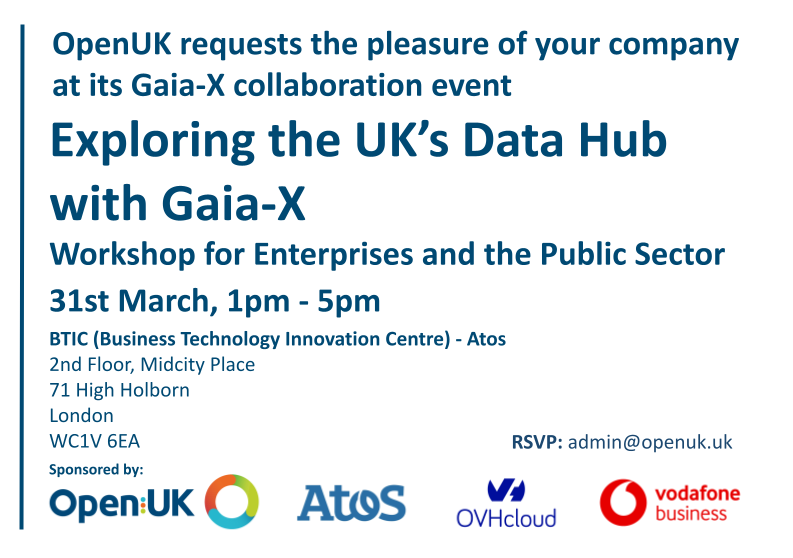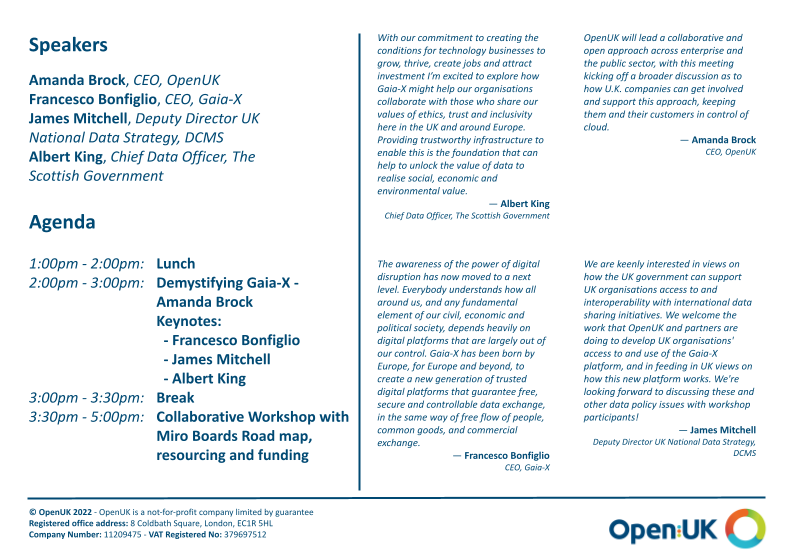 The Cloud Work Group
The Cloud Work Group will initially look at Digital Sovereignty and is currently being formed.