Berlin Buzzwords 2021
June 14, 2021

-

June 17, 2021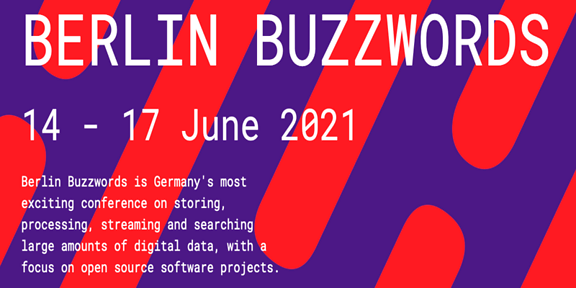 Berlin Buzzwords is back! And they cannot make any promises on the WHERE (virtual or onsite), they can tell you WHEN!
June 14 – 17, 2021
Join Amanda Brock where she will be speaking about Commercial Models in Open Source.
As soon as possible, they will let you know more details on the location or in how far they will be able to make an onsite-event together with you. This is why for now, there will only be conference passes for a virtual event available.
As part of our Belonging Network we are proud to promote access to Diversity tickets. Diversity Tickets are fully sponsored (i.e. free) tickets that are available to people from underrepresented groups within the Berlin Buzzwords community. This includes, but is not limited to: women, people of colour, LGBTQIA people, disabled people, and people facing economic or social hardships. If you would like a diversity ticket, please select it from the ticket shop on this page. If you have any questions about eligibility for Diversity tickets please feel free to email Max at info@berlinbuzzwords.de
Register now

Register now url for Berlin Buzzwords 2021