M&A and Open Chain
29 May 2020 : 12:00 pm

-

1:00 pm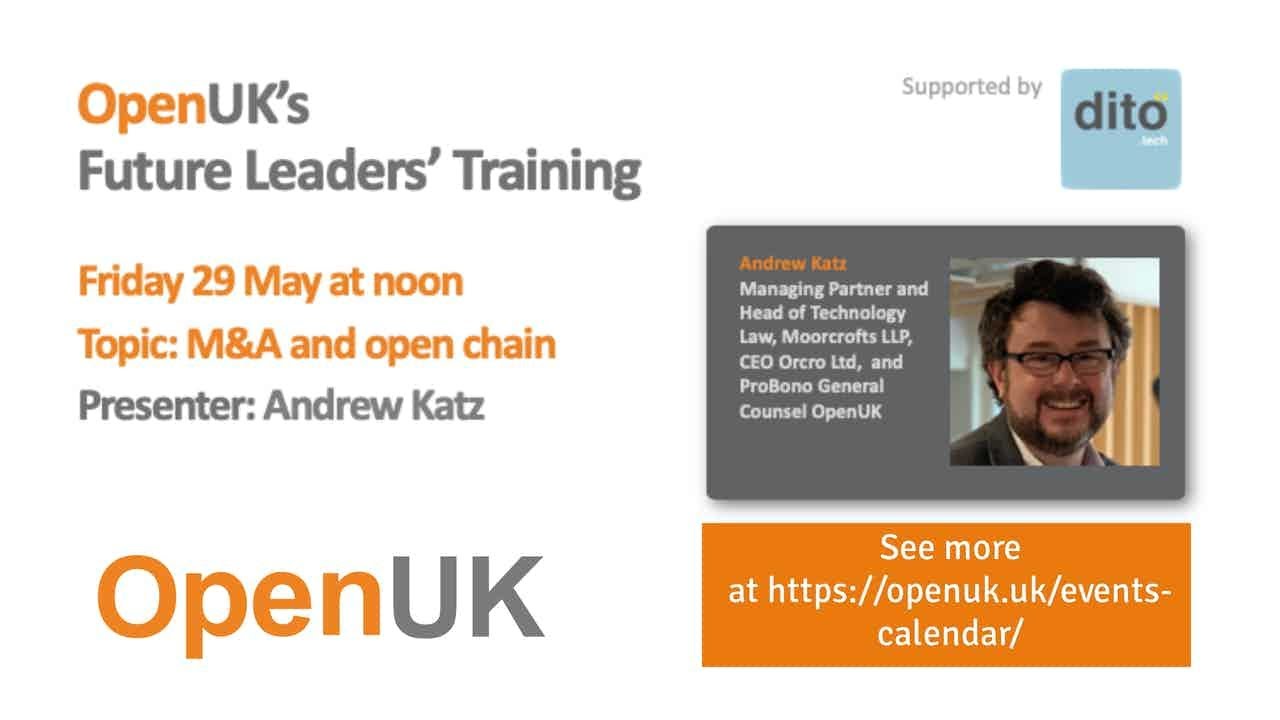 Andrew is Managing Partner and head of Technology Law of Moorcrofts LLP and is CEO of Orcro Limited, a compliance business specialising in risk management around software supply chain management, with particular emphasis on open source software. Formerly a software developer, Andrew qualified as a barrister in 1990 and subsequently requalified as a solicitor. He is Irish and British and is also an Irish solicitor (non practising).
He has advised companies worldwide, including global multinationals, on issues relating to open source software and software supply chain compliance. Both Moorcrofts and Orcro are partners of the Linux Foundation's OpenChain compliance programme, and Andrew is heavily involved in the development of OpenChain's processes and materials, including the OpenChain specification which is currently under consideration as an ISO standard. Andrew also has an interest in open hardware, having drafted the popular Solderpad Open Hardware licence, and he is also on the core drafting team of the CERN Open Hardware Licence. Andrew has been a board member of several industry and open bodies, including the Telecommunications Industry Association, Public Software CIC and the MariaDB Foundation.
He is a visiting researcher at the University of Skövde in Sweden where he has published a number of papers, and his work includes a collaboration on the definition of open standards which has been adopted as public policy by the Swedish Government. He is a Fellow of Open Forum Academy and sits on the IP Advisory board of the UN's Technology Innovation Lab project, and his work has been published by the OUP and EUP among others. He spoken at conferences worldwide, in North America, Europe, the Middle East and Far East.