Kids' Competition
The competition and supporting course are designed to help equipt students with the skills, knowledge and experience in Open Technology to begin their learning path around the meaning of "Open", using the UK designed MiniMU glove kit, inspired by Imogen Heap's MiMU glove and BBC micro:bit, to kick off a skills learning process that will help the UK meet the challenges of tomorrow's technology and build future leadership in Open Source Software, Open Source Hardware and Open Data.
Call for Kids' Competition Judges
9 Judges will choose our Regional Winners and the Special Guest judging panel will select one overall National Winner. We have had a resounding success in our call for Judges and the successful applicants are announced here.
Winners and prize giving
4 Regional Finalist teams and an overall winning team of the OpenUK Kids' Competition were shared at the OpenUK Awards on 20 October 2020. All 4 team members received their own MiniMU glove kit including a micro:bit and and the are able to participate in a fun 10 week glove course. The winners will be presented with trophies and prizes on the night
Sponsors
The competition is supported by Red Hat and we are also grateful to GitHub, the micro:bit Foundation, MiMU and The Learning Partnership.
We are delighted to be working with double Grammy award winning singer and MiMU glove founder, Imogen Heap on both the Kids' Competition and Summer Camp.
Congratulations to the MiMu team for open sourcing the MiniMU glove.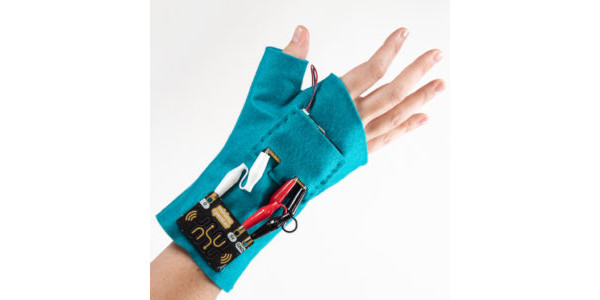 Digital Summer Camp in August
Our Kids' Glove Course consists of 10 animated lessons, each 10 minutes long, with fun activities using the MiniMU glove and these will be accompanied by an ezine for each lesson, bringing summer activities together to create our Digital Summer Camp.
The camp is free of charge and there is no need to register. It will take place through August.
We are giving away 3000 special edition MiniMU glove kits to allow the participants to build their own MiniMU gloves with a micro:bit.
This giveaway is possible thanks to the support of Huawei.
Click the link below to view the Kids' Competition Teachers' Guide

Supported by

Thanks to

Thanks to