The competition is supported by Red Hat and we are also grateful to GitHub, the micro:bit Foundation, Pimoroni, MiMU and The Learning Partnership.
We are engaging the UK's young people in technology with a virtual 10 week code camp of fun activities making and using the glove from May.
The competition will run via The Learning Partnership from September and it is focused at the level of key stage 3, but any children who are currently in secondary education and will be in September are able to participate as we have removed the age requirement.
Teams of 4 children with a supervising adult can register to take part until 10 May and teams will be sent 4 glove kits.
The competition and supporting resources are designed to help equip students with the skills, knowledge and experience in Open Technology to begin their learning path around the meaning of Open using the UK designed MiniMU glove kit and BBC micro:bit to kick off a skills learning process that will help the UK meet the challenges of tomorrow's technology and future leadership in  Open Source Software, Open Source Hardware and Open Data.
Each group of 4 children will receive a glove each and must have an adult to register on their behalf.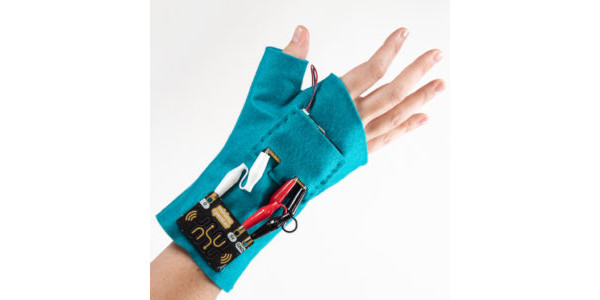 Up to 100 qualifying groups of 4 children may enter, but only 1 group per participating school or community group may enter.
Entry is free for up to 100 teams, subject to Regional caps on entry.
The groups will be spread across the whole of the UK, with a limited number of places available in each "Region". Our definitions of "Region" for this event and number of available places in each of these are:
England – North, 30 places;
England – South, 30 place;
Northern Ireland – 10 places;
Scotland – 20 places; and
Wales – 10 places.
One winning team from each Region will be recognised as a winning team and an overall winner will be chosen. Final details of the competition in September are understandably to be released nearer the time.
In the meantime the participants have the opportunity to receive a glove kit, make a glove and participate in the glove camp with 10 weekly activities available in our online glove lessons.
Wishing all the teams, the best of luck.
Click the image below to view the Teachers' Guide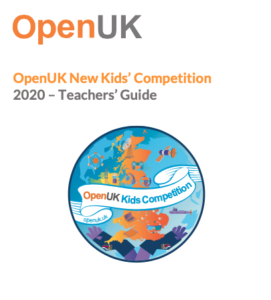 Supported by

Thanks to

Thanks to

Thanks to