OpenUK AI Opinion Poll 2023
In October 2023,  OpenUK announced the results of its research into the use of AI in business. The research reveals what business professionals are looking for from AI and their understanding of open source and open technology.
Results are below.  For the full press release, please click here.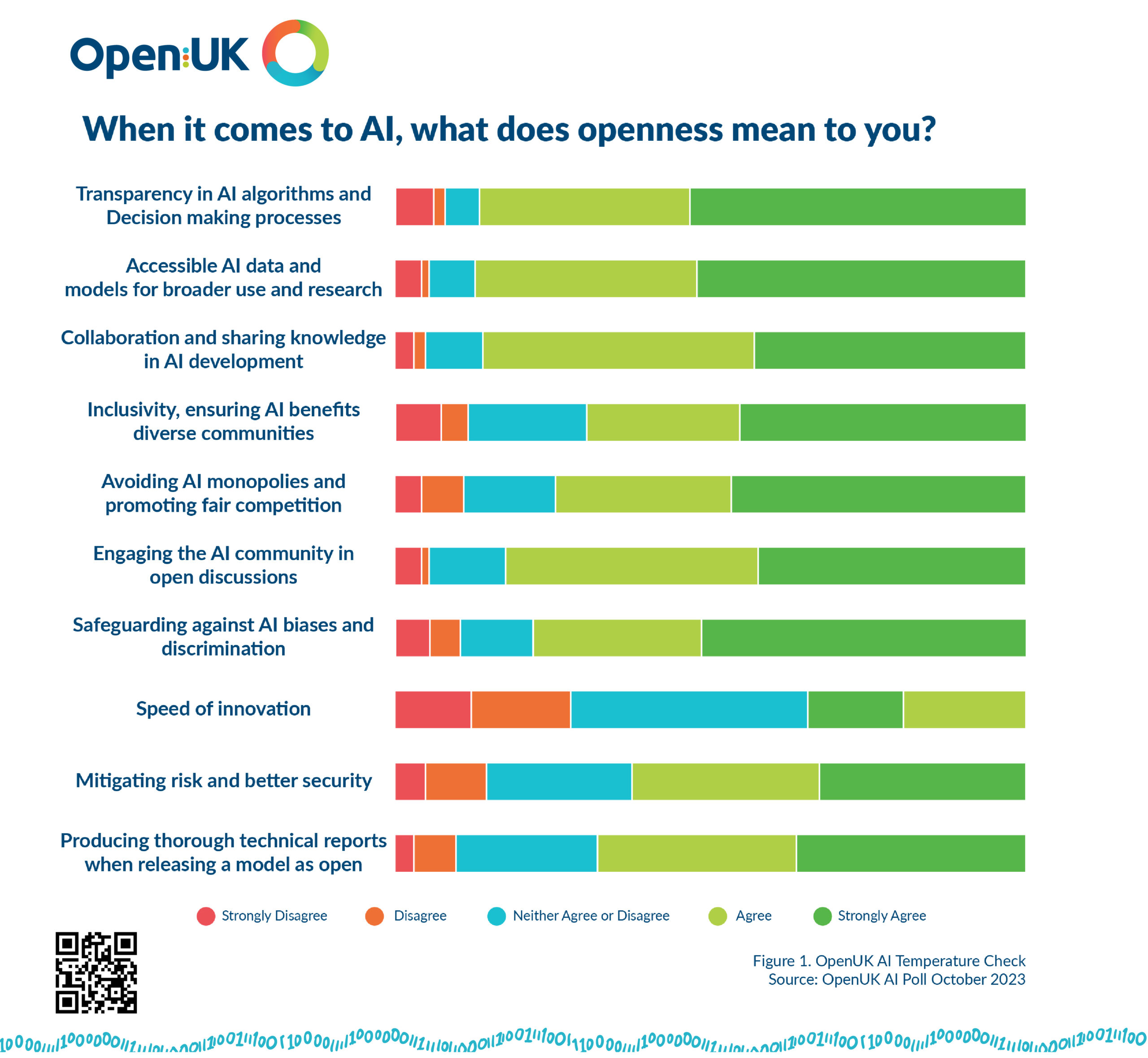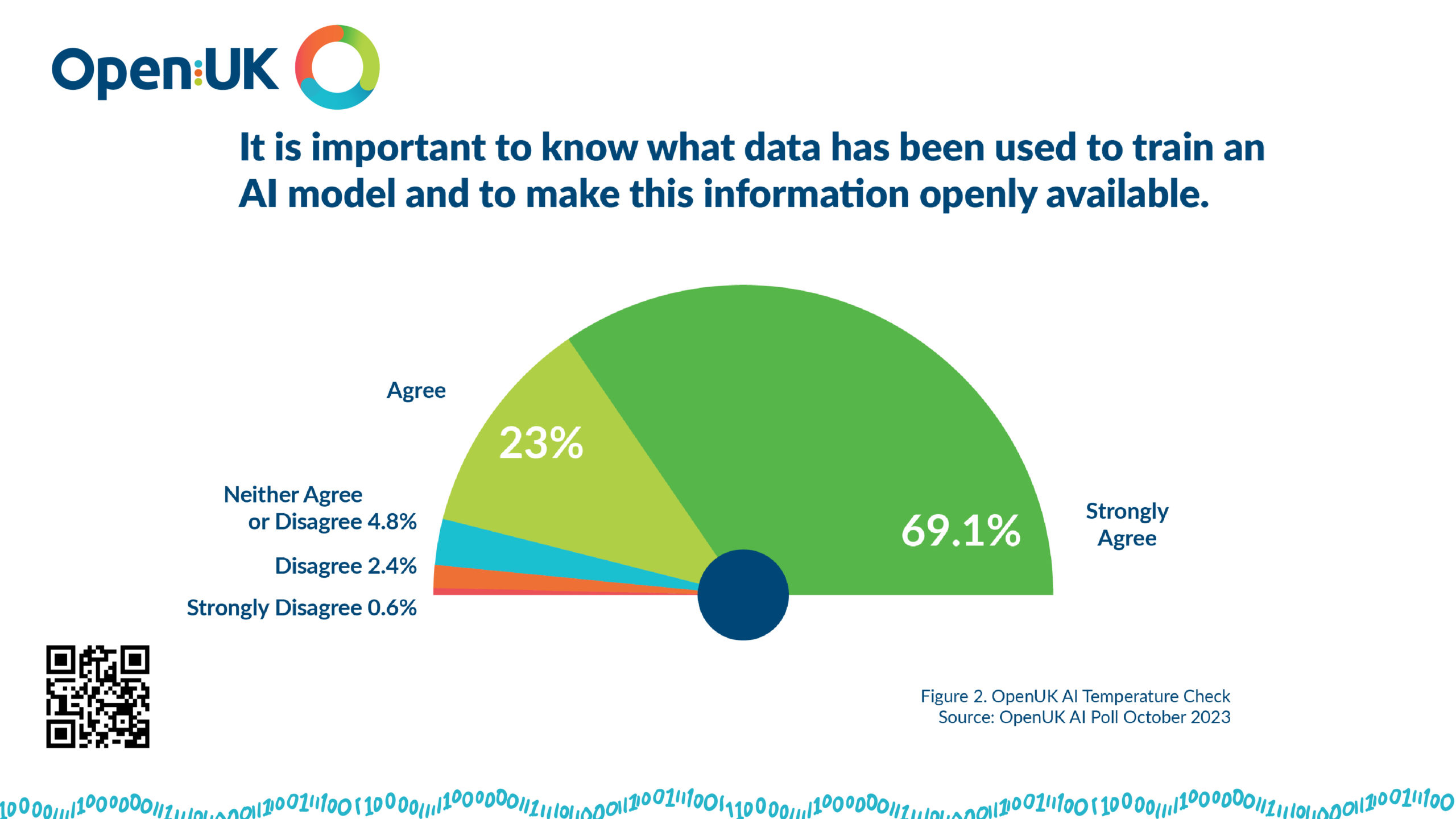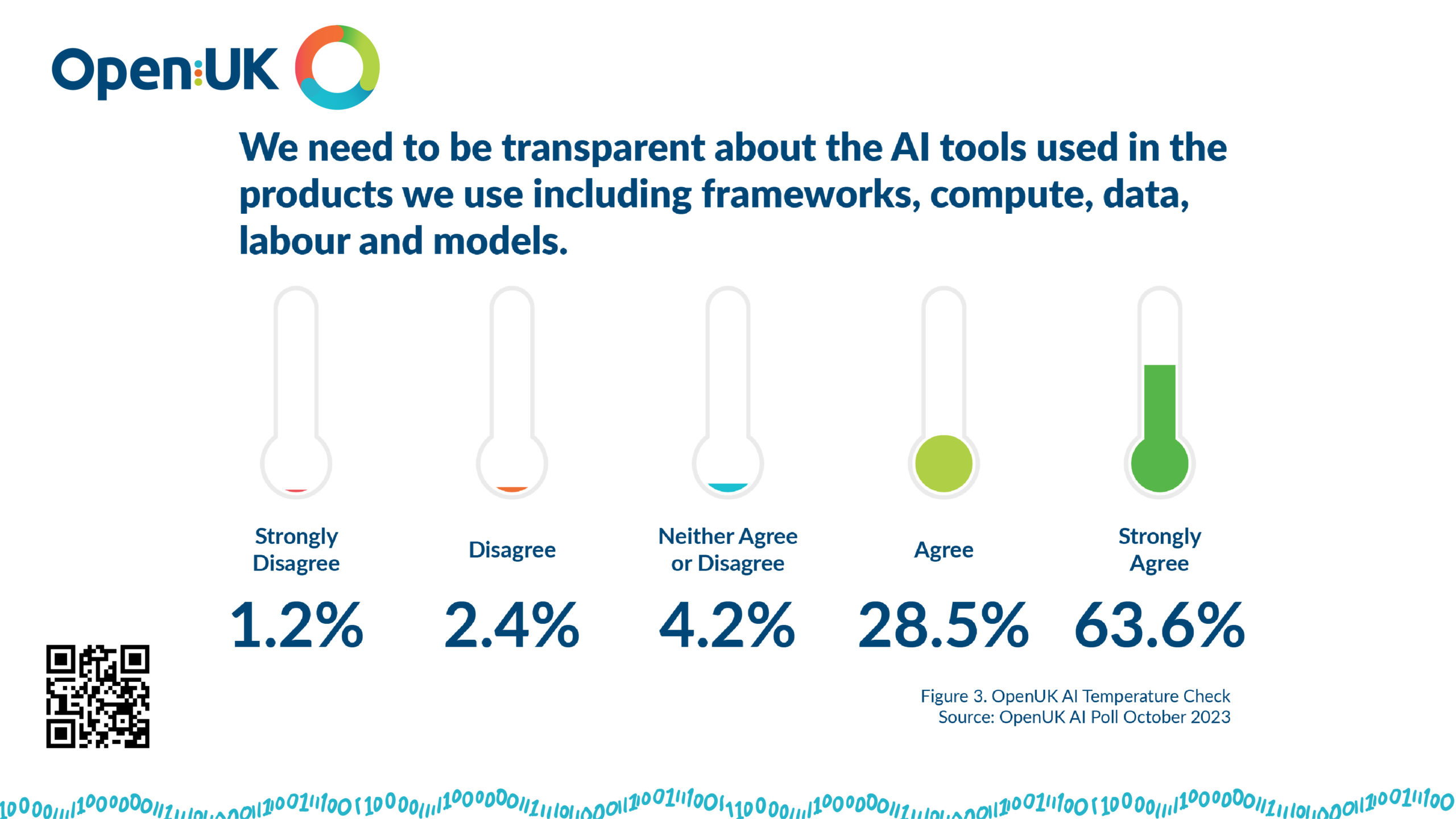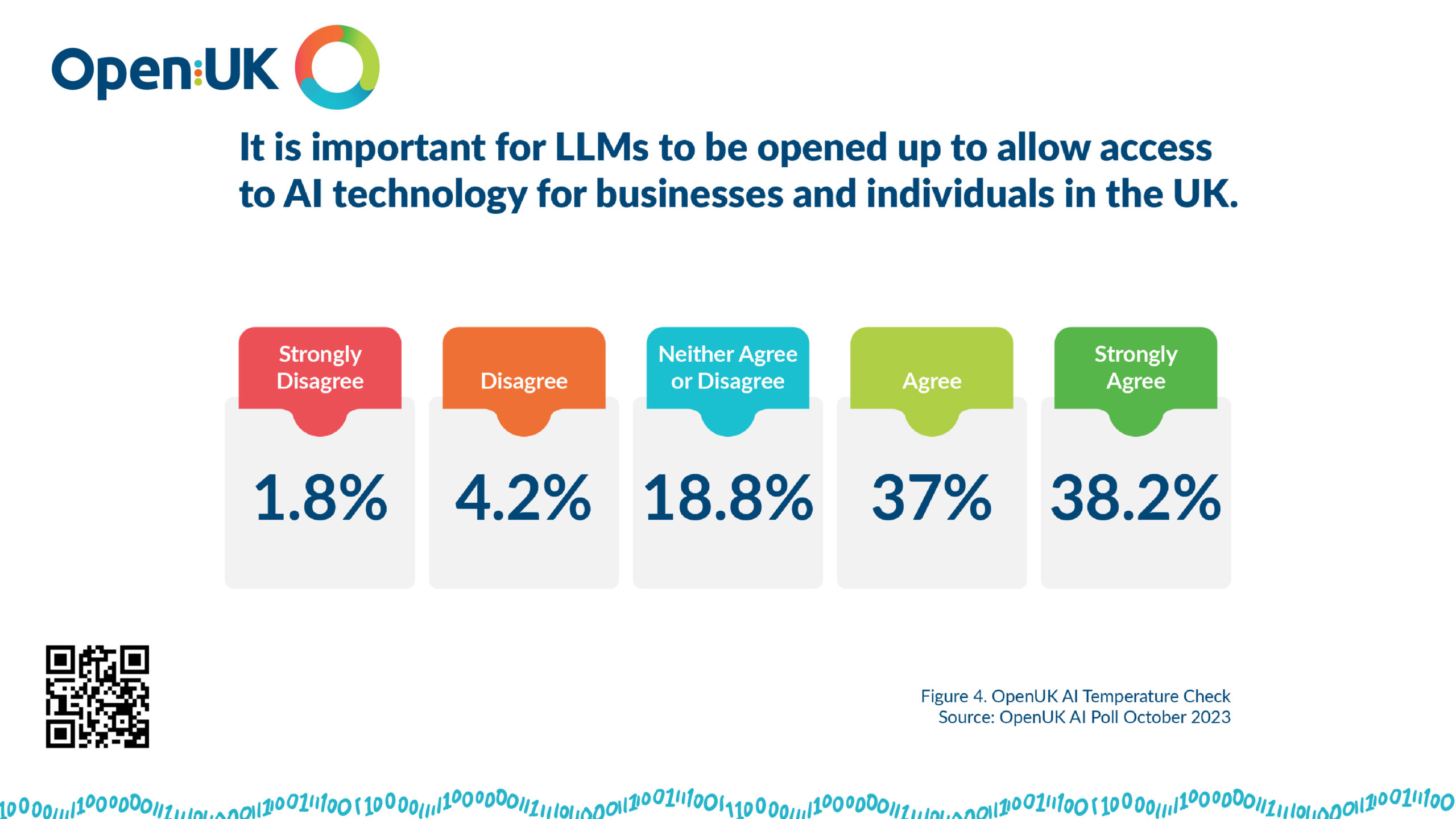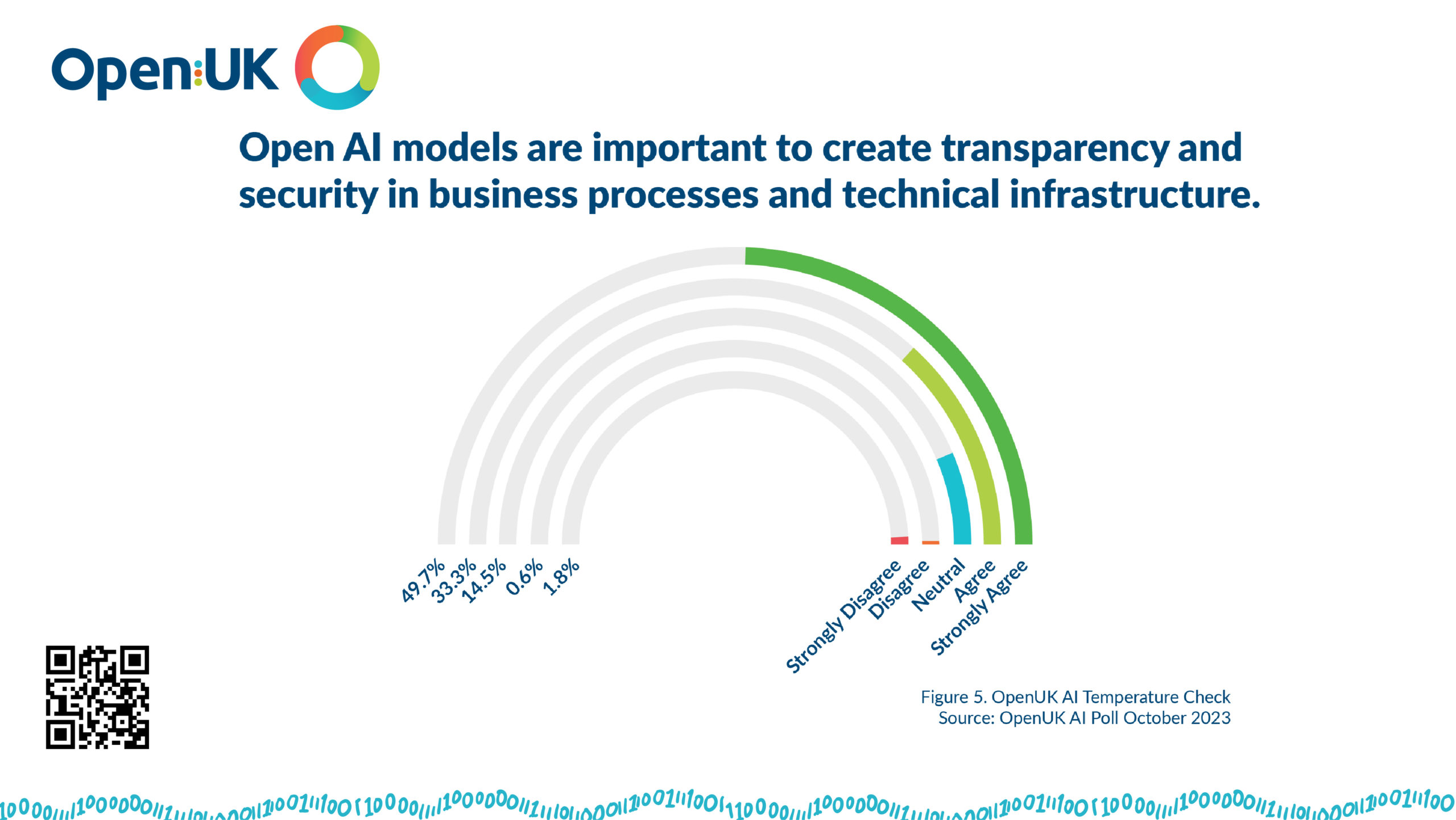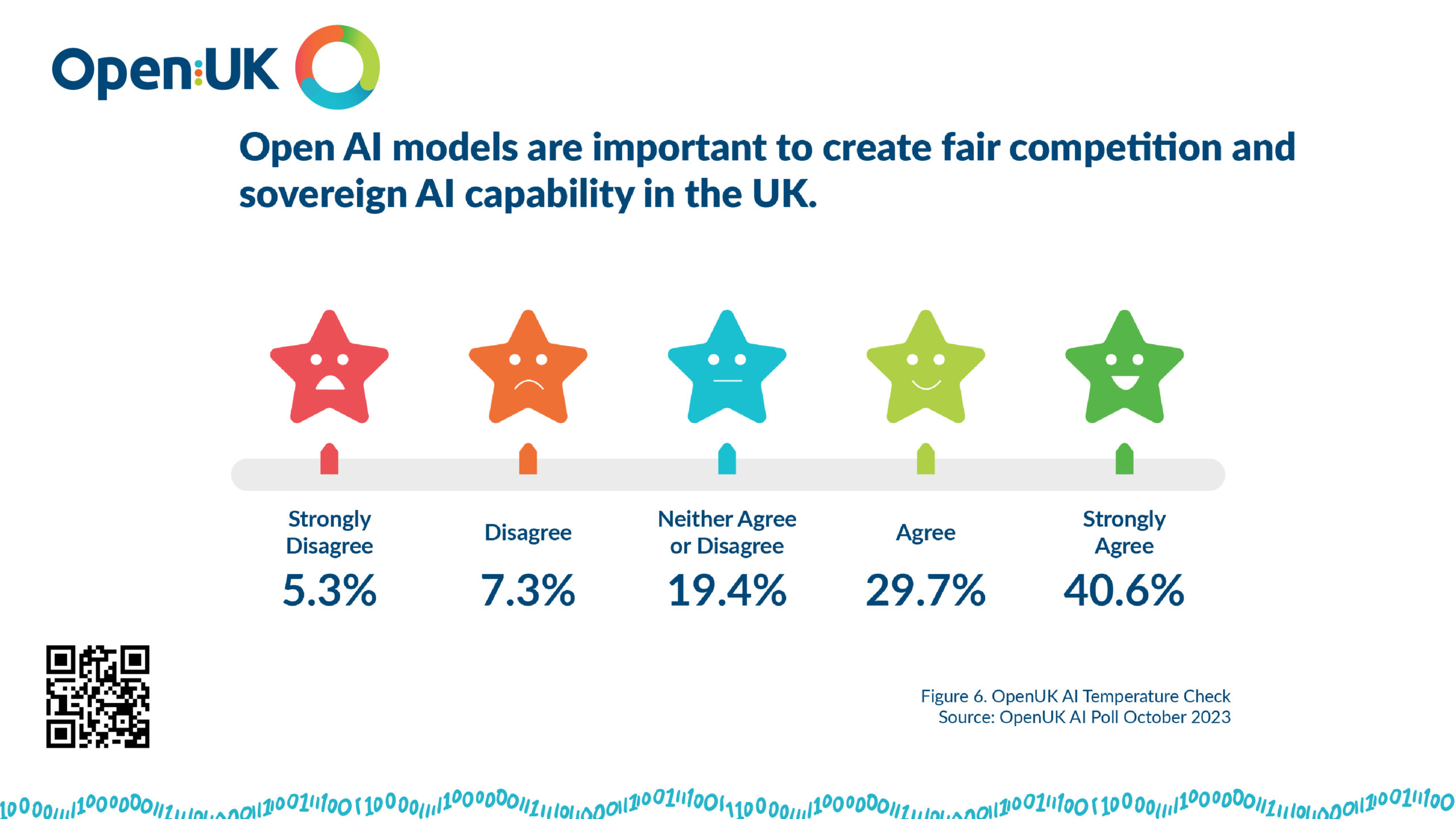 On 18 July 2023, Meta launched Llama 2 as "open innovation" (not open source software). OpenUK's board took the unanimous decision to partner and support this launch as they believe in the need to open up AI models, training, data, etc.
No, the Llama Community Licence is not open source and has commercial restrictions. Yes, it also has restrictions in an AUP (acceptable use policy) but we are an organisation for the business of open technology and believe that this is a step in the right direction in opening up AI.