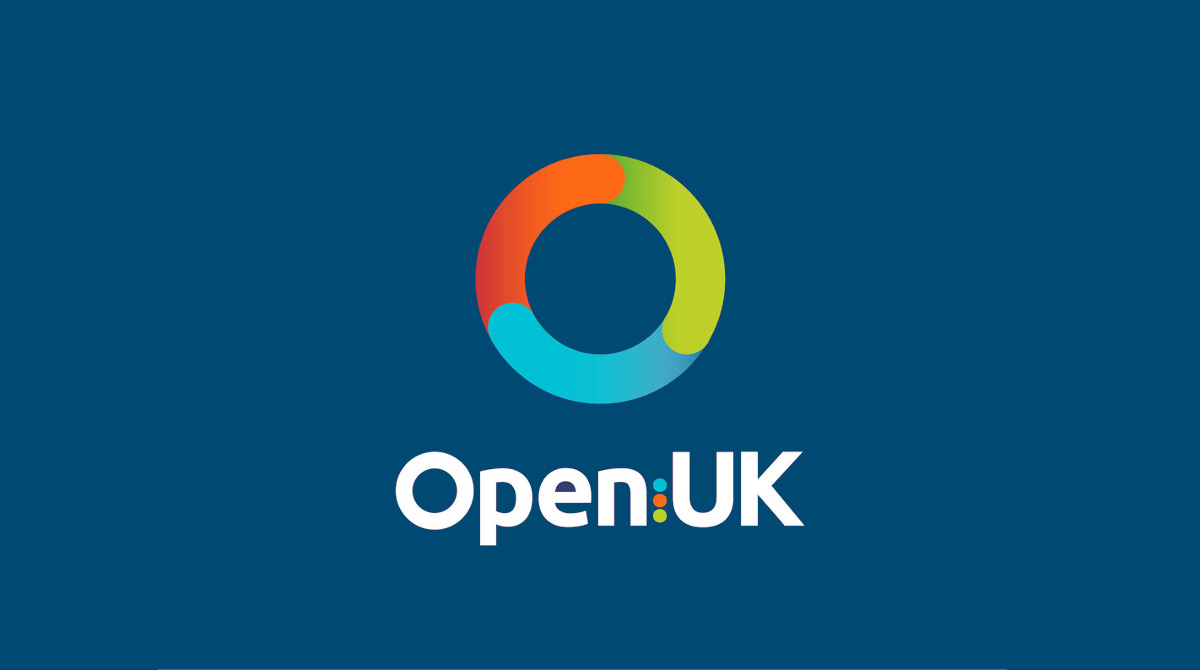 May Cheung
15th March 2022
Dear Reader,
Welcome to the second of our March newsletters. As always there's a lot to share.
OSI Board Elections
Matt Jarvis and I are standing in the Open Source Initiative Board Elections; Matt as an Affiliate Board Member and me as Individual Board Member. If you are part of an affiliate organisation or an individual member of the OSI and entitled to vote, you should have received your voting info end of last week. Matt and I are grateful to all of you for your consideration of us for the Board roles. You can see more about why we are standing at:
https://opensource.org/board/elections/matt-jarvis
https://opensource.org/board/elections/amanda-brock
OpenUK supporting Red Cross in Ukraine Humanitarian Aid
Following the Ukrainian Open Source developers' call organised by Denys Dovhan last week, which saw over 800 people join the call to hear of the group's experiences, OpenUK has set up a community contribution link to the British Red Cross Ukraine Crisis Appeal for humanitarian aid to Ukraine.  We have made an initial donation of £1k with Scottish Tech Army matching this.
Any individual or organisation can contribute to this. Whilst we can't commit to it being spent on open source, we do believe that it's a good way to show our support and you can give at http://redcross.org.uk/opensource
We are also grateful for all shares, likes etc, on social media, to help to promote this via Twitter and LinkedIn.
GAIA-X Workshop sponsored by OpenUK, OVHcloud, ATOS and Vodafone
31st March 2022, 1pm to 5pm
OpenUK is looking to lead the build of a GAIA-X Hub for the UK integrating with the UK data strategy. We will be hosting an in-person workshop for Enterprises and the Public Sector in London on 31st March, to looking at the Hub resource, project plan and funding.   I'll lead a demystifying GAIA-X session which will be followed by keynote talks from the CEO of GAIA-X, Francesco Bonfiglio, the acting UK Data Director from DCMS, Jame Mitchell and Scotland's Chief Data Officer, Albert King. We'll then have a workshop discussion capturing outputs on a Miro board.  If you're interested in attending please email admin@openuk.uk.
ScotlandIS Awards – 12th May 2022
OpenUK is  delighted to be sponsoring the Open Source Contribution Category in the ScotlandIS Awards.  Entries remain open until 21st March. Please submit at ScotlandIS Awards website.
Kids Competition – Now Live!
The Kids Competition is now live and will run until 30th April.  Registration details are on our website.
There will be 5 Regional Winners and 1 National Winner – winners will be announced on 10th June.
Burns Supper – 9th June, House of Commons
9th June will see a daytime event for our Future Founders – Tux Tank, followed by our summer Burns Supper in the House of Commons.
We have only a couple of Corporate Table sponsorships at £1,100 per table left and some individual tickets at £100 per head and a limited number of £0 community tickets available. Anyone interested should contact admin@openuk.uk.
OpenUK Awards – November 2022
We are organising our 2022 Awards – the Committee needs new members and we have award categories and overall sponsorship opportunities.
The third awards will take place in November in the House of Lords and nominations will launch in April. We will tie the date to the Kubernetes Community Days event in London. If you are interested in sponsoring an award category, being the overall awards sponsor, or perhaps participating in the awards committee, let us know at admin@openuk.uk.
Thanks for your support and participation in OpenUK.
Amanda
Amanda Brock
CEO, OpenUK