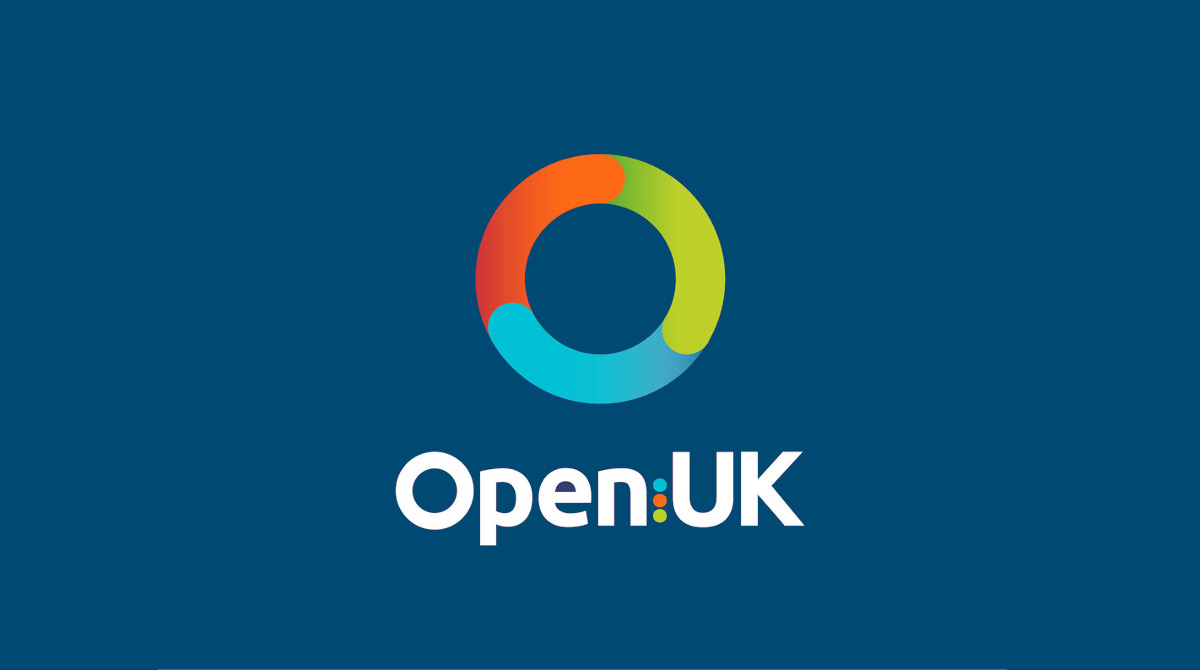 May Cheung
5th April 2022
Dear Reader,
It's been a busy few weeks and Easter is nearly upon us.
OSI Board Elections – The Results Are In!
I am delighted and humbled to have been elected as a Director to the OSI Board. Congratulations to my fellow Directors who have also been elected: Pamela Chestek, Carlo Piana, Josh Berkus. I look forward to continuing to serve the OSI.
Commiserations to OpenUK's Board Director, Matt Jarvis who came a close third in the Affiliate Member Election. Full details of the election results can be found here.
GAIA-X Workshop sponsored by OpenUK, ATOS, OVHcloud and Vodafone
OpenUK has been asked to lead the exploration and build of a UK Data Hub including Gaia-X Hub potentially integrating it with the UK and Devolved Nations' data strategy. Participants from Enterprises and the Public Sector joined OpenUK and partners at a Data Hub workshop on 31 March to consider how to move ahead with the UK Gaia-X Hub. This included Keynotes from Francesco Bonfiglio (CEO, Gaia-X AISBL), James Mitchell (Deputy Director UK National data Strategy UK, DCMS), Albert King (Chief Data Officer, The Scottish Government) and myself.
Find more information and access the Keynote presentations on the OpenUK website.
OpenUK supporting Red Cross in Ukraine Humanitarian Aid
Following the Ukrainian Open Source developers' call organised by Denys Dovhan, which saw over 800 people join the call to hear of the group's experiences, OpenUK has set up a community contribution link to the British Red Cross Ukraine Crisis Appeal for humanitarian aid to Ukraine. We have made an initial donation of £1k with Scottish Tech Army matching this.
The New Stack has written about Ukrainian developers' efforts in fighting the Russian invasion – read more here.
Any individual or organisation can contribute to this. Whilst we can't commit to it being spent on open source, we do believe that it's a good way to show our support and you can give at http://redcross.org.uk/opensource
We are also grateful for all shares, likes etc, on social media, to help to promote this via Twitter and LinkedIn.
Kids Competition – Now Live!
The Kids Competition is now live and will run until 31st July. Registration details can be found on the OpenUK website. There will be 5 Regional Winners and 1 National Winner – winners will be announced in September. We have a number of boxes of 5 glove kits with micro:bits to take part and a few Teacher boxes of 30 gloves available. To register for the Teachers Boxes please complete the form here.
Tux Tank – 9th June
Tux Tank – our very own Open Technology pitching event will take place on Thursday, 9th June and conclude the Future Founders Forum for 2022. A "Shark Tank" style event giving potential or existing early stage startups / founders an opportunity to pitch sessions in front of a panel consisting of VCs and OpenUK's Founders Forum. For more info or to attend contact admin@openuk.uk.
Burns Supper – 9th June, House of Commons
A one-off Summer Burns Supper in the House of Commons from 6.30pm on 9th June. Corporate Table sponsorship at £1,100+VAT per table, subsidised individual tickets at £100+VAT per head and a few free community tickets are available – contact admin@openuk.uk.
The Linux Foundation Public Health "Open House" Webinar – 21 April 2022, 4pm BST
The first Linux Public Health Foundation "Open House" has been announced taking place on April 21, 16:00 BST / 17:00 CEST.  Join in to hear about:
LFPH's first two years,
the projects and accomplishments,
the strategic approach for 2022, and
new projects that are in development.
Save the Date – Second Open Technology for Sustainability Day – 12 – 14 October 2022
The Second Open Technology for Sustainability Day will take place in Wales on 12-14 October. Save the date now. The 2021 videos from COP26 are available at openuk.uk/sustainability. For information on becoming a sponsor, participating in our 2022 Sustainability work or attending the event, please contact admin@openuk.uk.
OpenUK in the Press
I was recently interviewed by Richard Gall at The New Stack about the future sustainability of Open Source.
It's a busy time for everyone. I hope that you are staying safe and well and have the opportunity for a well earned break over Easter.
Cheers,
Amanda
Amanda Brock
CEO, OpenUK