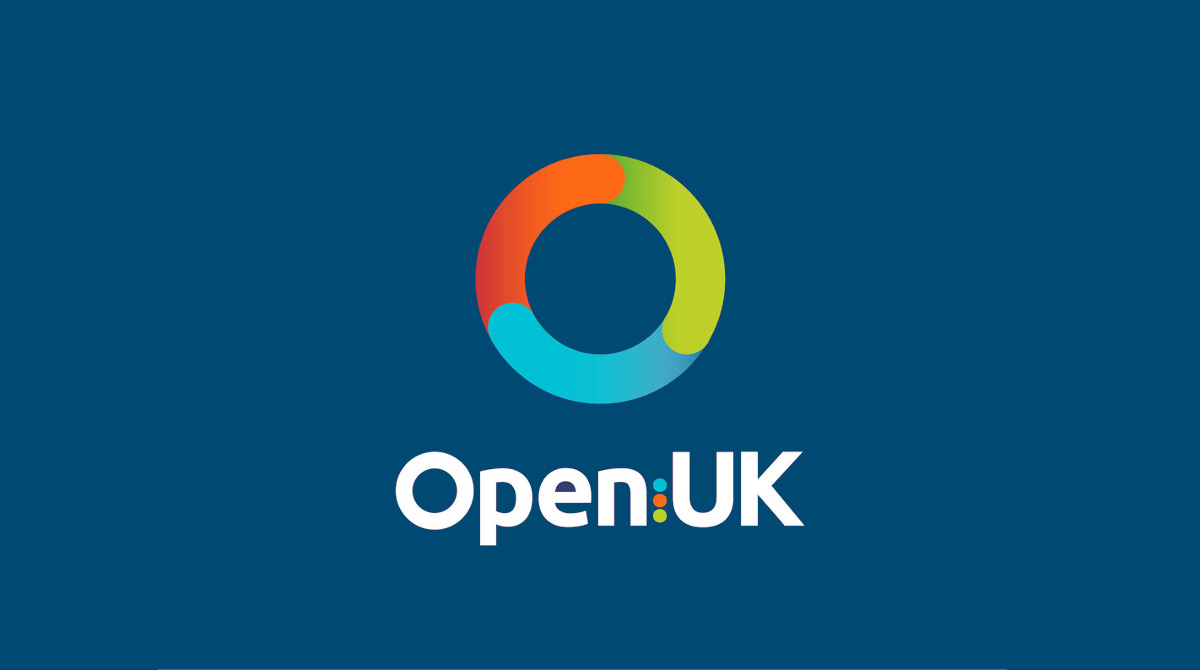 May Cheung
1st March 2022
Good afternoon Reader,
You may have seen our social media statement supporting the people of Ukraine. Our thoughts are with them and the technology and open source communities which have been thriving there. 🇺🇦
OpenUK International Women's Day Lunch – 7th March
Sponsored by OVHcloud
Hosted by Baroness Kennedy
OpenUK is hosting a lunch sponsored by OVHcloud at the House of Lords for International Women's Day. This will take place at noon that day for two hours and be hosted by Baroness Kennedy. Her work supporting 100 Female Judges in Afghanistan has been incredible. There are a small number of places still available, please contact admin@openuk.uk if you are interested in attending.
Future Founders – Free Training Sessions
Session 5 on Friday, 4th March will see Liz Rice discuss Revenue Generation and Models / Pricing and Packaging with myself, Dawn Foster and Lorna Mitchell. Session 6 on Friday, 11th March will focus on Founder Experience, Raising and Runway. These sessions are free to attend and anyone anywhere in the world can join. These will also be recorded and shared online for anyone who can't make the sessions.
First three Future Founders sessions are now available to watch on our website.
OpenUK Kids Competition
The Kids Competition returns this year running from 1st March to 30th April.  Keep an eye on our website and social media – where details to register will be shared from today.
There will be 5 Regional Winners and 1 National Winner – winners will be announced on 10th June.
Open Technology for Sustainability in 2022
We were delighted to attend the Women in IT Awards and congratulate all the winners.  We are also excited to share that OpenUK's Patchwork Kilt blueprint for the carbon negative Data Centre of the future was not only shortlisted in the WIT Awards, but is also shortlisted for the Sustainability Category of the Bold Awards taking place in Venice on 22 April.
You can see more about our work at the The Herald Scotland and if you have time might enjoy listening to the podcast I did – a banter with Marc Strathie of ScotlandIS.
Along with our Chief Sustainability Officer Cristian Parrino, I am in the process of onboarding sponsors, partners and an Advisory Board to support our next 12 months of Open Technology for Sustainability work. This will include two bodies of work will to be delivered by OpenUK:
1. Facilitating the creation of collective equity projects and for 2022 this will focus on creating a Second Blueprint, focused on EV Charging along with a report; and
2. Redefining how to measure the value of Open Technology itself, based on Societal Value Metrics aimed at  benchmarking Open Technology against the health and wellbeing of all people and the planet.
We will be hosting a Second Open Technology for Sustainability Day in October and more information on this event will follow soon. If you want to see our 2021 event, content videos are available at openuk.uk/sustainability. For information on becoming a sponsor or otherwise supporting this work please contact admin@openuk.uk
OpenUK Awards 2022
Our third awards will take place in November in the House of Lords and nominations will launch in April. If you are interested in sponsoring an award category or being the overall awards sponsor, or perhaps participating in the awards committee, let us know at admin@openuk.uk.
Security
Pleased to announce 
Andrew Martin
 is joining our team working alongside 
Robert Carolina
 our Chief Security Policy Officer. We are pleased to have renewed our membership of the Open Source Security Foundation (OpenSSF).
Skills
Chris Howard has joined us as Chief Learning Officer and will be co-ordinating the Learning Committee. If you are interested in learning more or joining this committee please contact admin@openuk.uk.
As a member of a number of international organisations, from the OSI to Eclipse and Linux Foundations to Open Compute, OpenUK has opportunities for individuals to represent us on SIGs, committees and work groups. If you are interested in being one of those people contact admin@openuk.uk.
New Board Members
Delighted to announce new three new Board Members: Henry Nash, Liz Rice, and Tim Telford and our gratitude to our outgoing Board members: Neil McGovern and Stuart Mackintosh. Your time, effort and insights have been very much appreciated.
OpenUK Hoodies for Sale!
We offered our volunteers a Hoody and are able to provide these to anyone interested in purchasing them at a cost of £50. They are hand made in the UK to order, and you can place an order by completing our Google Form.
Get involved with OpenUK
If you are interested in getting more involved, please drop us a note. We are a diverse crew and everyone is welcome to participate. We are always looking for more volunteers and will find a role for you. In the meantime we are looking to recruit a paid Events Manager and Policy Manager as well as a Pro Bono CRM Manager. If you are interested in getting involved in any of these ways please drop a note to admin@openuk.uk. Come join the fun!
Burns Supper – 9th June, House of commons
After having been postponed from January due to COVID, the Burns Supper will happen on the 9th June. Anyone interested in buying a Corporate Table sponsorship at £1,100 per table or attending as an individual at £100 per head should contact admin@openuk.uk.
We also have a limited number of £0 community tickets available.
Open Source in Health and Social Care – Workshops
OpenUK is supporting the NHS to understand how staff across health and social care work with open source practices and platforms. We are also hosting 6 workshops, each with a different focus: Regulation, Legal, National Governance, Local Governance, Technical Implementation, Commercial.  If interested in any of these workshops please contact Katy Edwards at Mindwave Ventures.
I hope to be working more with many of you and see some of you step up to represent OpenUK.
Amanda
Amanda Brock
CEO, OpenUK