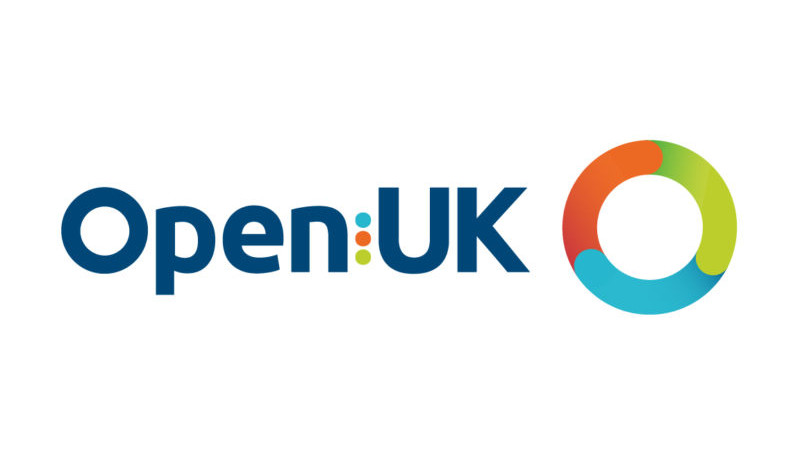 Michelle Angert
31st October 2023
Research: 75% of business professionals want LLMs to be open
92% believe we need to be transparent about the AI tools used in products.
92% believe it's important to know what data has been used to train an AI model and to make this information openly available. 
70% believe open AI models are important to create fair competition and sovereign AI capabilities in the UK.
London, UK, October 31, 2023 – Today OpenUK, the not-for-profit organisation representing the UK's Open Technology sector, announced the results of its research into the use of AI in business. Ahead of the UK government's AI Safety Summit, the research has revealed what business professionals are looking for from AI and their understanding of open source and open technology.
The survey found 83% believe open AI models are important to create transparency and security in business processes and technical infrastructure. Additionally, 92% believe it's important to know what data has been used to train an AI model and to make this information openly available. 
As the world gathers at Bletchley Park to discuss the future of AI, finding a pathway to successfully balance the risks against potential opportunities for innovation, will be top of the agenda. Ahead of the summit, OpenAI, DeepMind & Anthropic have all agreed to open up their AI models to the UK government for research and safety purposes. OpenUK's research indicates business professionals want the tech industry to go further: 75% of respondents said it is important for Large Language Models to be opened up to allow access to AI technology for business and individuals in the UK.
When it comes to openness in AI:
87% believe openness means accessible AI data and models for broader use and research 

87% believe it means transparency in AI algorithms and decision making processes

86% believe it means collaboration and sharing knowledge in AI development 

78% believe it means safeguarding against AI biases and discrimination 

Only 35% believe openness in AI means speed of innovation. 
​​Amanda Brock, CEO of OpenUK commented, "We conducted the research because we wanted to fully understand the interconnected views on the relationship between open technology and AI. AI's development has accelerated over the last year, which has been heavily driven by the open community and their access to a Large Language Model (LLM0. With many organisations looking to capitalise on these technologies, it's important to understand the great benefits that both  open source and open technology bring to AI to continue its innovation.
"The opinion poll demonstrates a higher level of acceptance of openness in AI than perhaps we might expect. The overriding values of this openness, such as transparency, managing bias, enabling competition, and the opportunity for collaborative innovation are clearly high on the agenda for UK business. 
"As global leaders look to regulate AI, this research demonstrates that the majority of business professionals welcome openness and transparency in AI. The next step is for regulators to take account of these priorities, building clear guidelines that ensure an environment of openness continues with AI."
About OpenUK
OpenUK is the organisation for the business of Open Technology, being Open Source Software, Open Source Hardware and Open Data across the UK. Its purpose is UK leadership and global collaboration in Open Technology. OpenUK works on three pillars: Community, Legal and Policy and Learning. In 2023 OpenUK has expanded its focus to cover AI and open innovation in this. OpenUK is a not-for-profit company limited by guarantee, company number 11209475.
Twitter: @openuk_uk
Mastodon: https://hachyderm.io/@openuk
LinkedIn: openukopentechnology
Website: openuk.uk
Media contact
Alex Izza
openuk@resonancecrowd.com
0208 819 3170