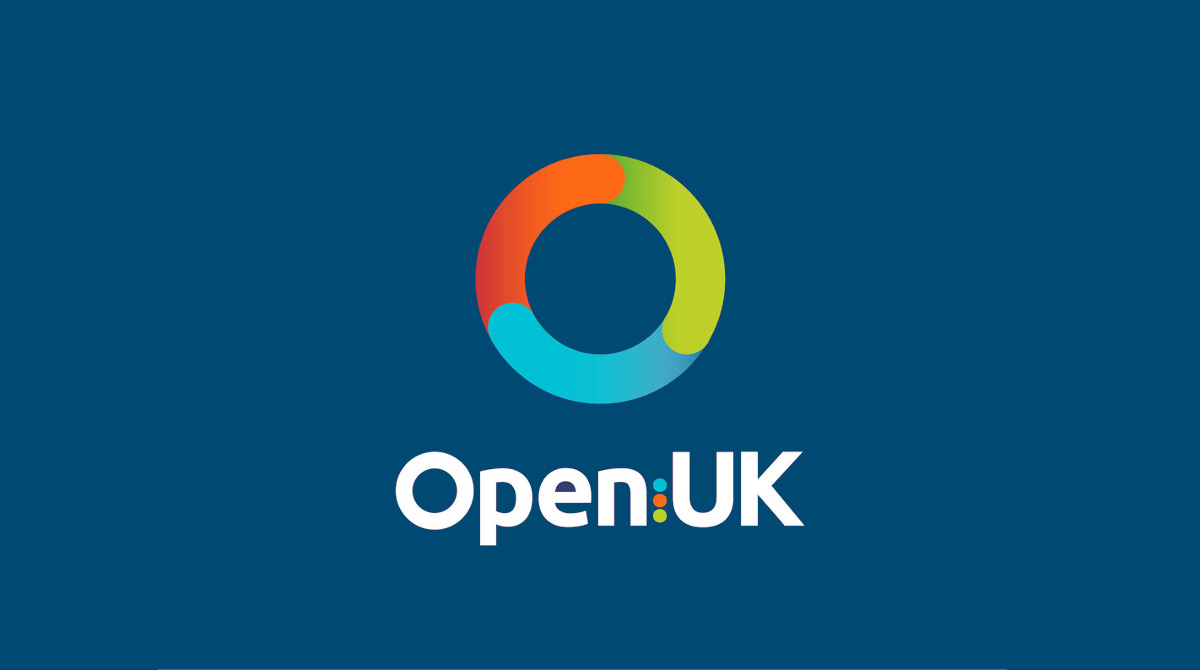 Michelle Angert
15th March 2023
Last week took us to some elevated heights at OpenUK, with our second International Women's Day event at OpenUK, taking place on the 34th floor of BT Tower. We celebrated myself & Chris Howard's inclusion on the HERoes and OUTstanding lists at the INvolve gala. I also joined Deutsche Bank and Red Hat for a press briefing on Innovation in the current climate, which we are already starting to see press filtering through on.
If you want to find out more about OpenUK and our activities or get more involved, join our Town Halls. These are a one hour monthly briefing (there's an early and a late one and they will be recorded and shared). You can also meet some of the team at our Meet Ups across the UK with the next one being in London on 21 March.
It is with great sadness that I share the loss of Basil Cousins who was an inspiration to many of us over many, many years. You can read Basil's obituary and see what he had to say in the State of Open Exhibition recorded this January on our web site.
International Women's Day
Thank you to all who joined us at our OpenUK International Women's Day Celebration at BT Tower sponsored by Sonatype. It was truly a once in a lifetieme experience for everyone and we hope you have had a chance to look at the photo gallery on OpenUK's new Flickr account. Check there for photos from our past events as they get uploaded.
Upcoming Events
OpenUK Town Halls
Find out more about What's On at OpenUK with Monthly Town Halls led by me and the OpenUK leadership team which will take place each month throughout 2023. There is an early and late session on 12 April in our events calendar. It's a great way to hear more about the work OpenUK is doing, our strategy and how to get more involved.
Register to Attend the Early Session
Register to Attend the Late Session
The recording of March's Town Hall will be available soon.
OpenUK London Meet-Up
We are starting up our Meet Ups for 2023 in London on March 21st at 6pm. This is generously sponsored by Avanade, and will take place at their offices in Cannon Street. We will have speakers from Jetstack including founder Matt Barker & solutions engineer Tom Meadows. It's a great opportunity to hang out with some of the OpenUK team.
As 2023 progresses we will be launching Meet-Up groups across the UK in Bristol, Birmingham, Yorkshire and Scotland.
Open Technology for Sustainability Day
The OpenUK Open Technology for Sustainability Day will take place on 14 September at Dynamic Earth in Edinburgh. This event will feature a keynote from Salem Avan (Director of Policy Strategy and Governance Division, United Nations) and include both curated and CFP content with a CFP opening after Easter. We'll pick up on our work for COP26, the Patchwork Kilt Data Centre Blueprint, our EV Charging Blueprint and our work for COP28.
OpenUK's new Chief Sustainability Officer, Leanne Kemp and Blueprint Lead Chris Lloyd-Jones will be at the epicenter of these conversations.
Tickets are free and available now.
Basil Cousins Obituary
OFE community mourns the loss of co-founder Basil Cousins
Press
The IT Pro Podcast: Is this the beginning of the end for open source?
OpenUK CEO Amanda Brock On The Future For Open Source
Major educational hurdles needs addressing to boost UK's GDP through open source
Events OpenUK Will be Attending
I will be part of a panel discussion at the WSIS Forum on "Knowledge Societies, Capacity Building and e-learning / ICT Applications and Services". Wednesday, 15 March.
I will be giving the closing keynote at the The Customer & Employee Experience Forum UK on 23 March.
OpenUK board member Liz Rice & CISO Andrew Martin will be at eBPF for Cloud Native Security & Hacking Kubernetes on 30 March.
OpenUK will have a stand at OCP Regional Summit in Prague in April and I am delighted to be a keynote speaker.
Devoxx London is 10-12 May 2023 at the Business Design Centre in Islington.
We will also be at OpenInfra Summit in Vancouver in June.
While in North America we I will also attend Patent Licensing USA in Washington DC on 21 June.
We will be issuing our first 2023 report this month, and as usual our annual survey will launch in May and be followed by a State of Open Report in June. That we hope will also be accompanied by a very special event, so watch out for more information on those and our plans for #SOOCon24.