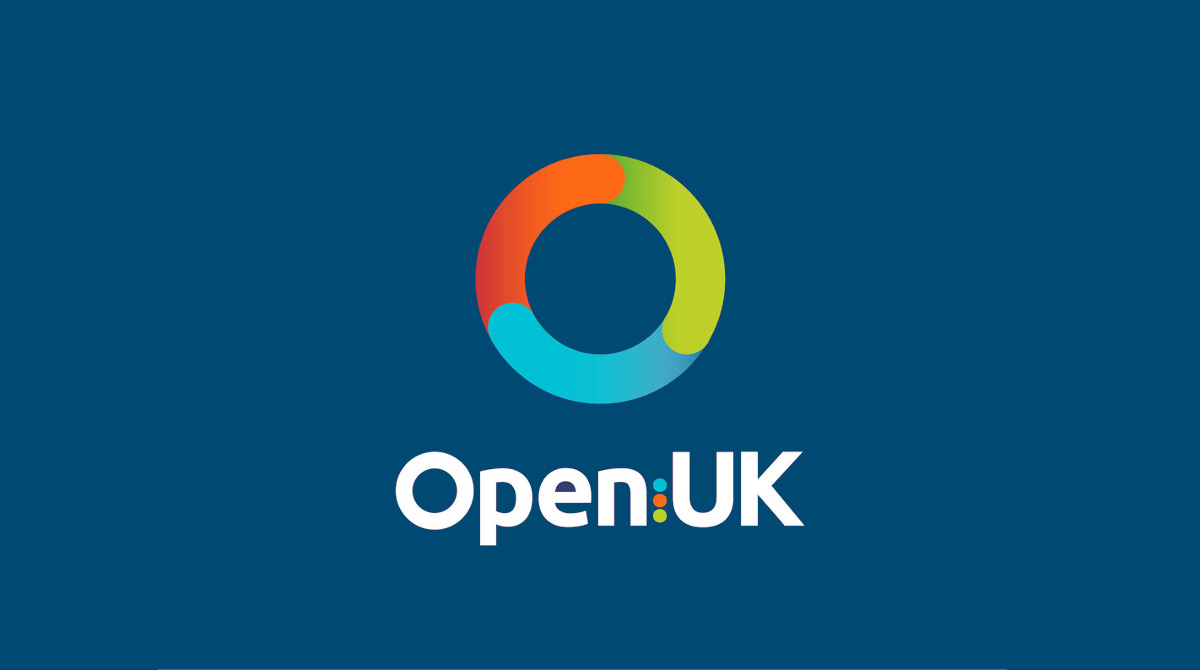 Michelle Angert
29th March 2023
As we begin to move forward from State of Open Con 2023, and look at the planning for our 2024 event, we area also planning out our activities across the rest of this year and early 2024. Our financial year and our strategy run from 1 March to 28 February.
We have instigated monthly Town Halls with a morning and evening session to allow you to hear more about our activities and going forward we will also share the recordings from these. If you would like to join us please sign up on Eventbrite. We are encouraging everyone who participates in any OpenUK activity or would like to, to join these for more detailed info and an opportunity to ask questions.
We will be launching weekly learning sessions in our new State of Open Subset talks starting after Easter and running to the Summer and then again in the autumn. Also, look out for the Second Summer of Open Source Software Security coming your way in July.
Our annual survey will be shared through May and we look forward to your input which will impact the economic analysis and findings in our State of Open Report to be published in June/July with a second phase in September. We will also be publishing this week a mini retrospective on the last year in UK open source software. Watch out on social media, our web site and in our next newsletter for that.
We will be opening a CFP after Easter for our Open Technology for Sustainability Day in Edinburgh and more details are below on both that and how to register to attend.
Our Meet Up team is now being led by Mark Baker and we hope to see Meet Ups running across the UK soon. Our next London one should be particularly interesting for those companies considering how to engage more in open source software as many are and also to those learning to code as it focuses on how to make your first contribution to open source software and to engage with open source software communities. A topic we are very conscious from the feedback at State of Open Con 2023, is high on the agenda.
Our Event Photos
Photos from State of Open Con, as well as our other past events, have been added to our Flickr account. As usual, if there are any photos of yourself you would like removed please email admin@openuk.uk.
Upcoming OpenUK Events
OpenUK Town Halls
Find out more about What's On at OpenUK with Monthly Town Halls led by me and the OpenUK leadership team which will take place each month throughout 2023. There is an early and late session on 12 April in our events calendar. It's a great way to hear more about the work OpenUK is doing, our strategy and how to get more involved. You can also sign up for the Town Halls throughout 2023 and get them into your calendar on Eventbtite.
OpenUK London Meet Up
The London Meetup on Tuesday, 21st March saw Matt Barker, VP and Founder of Jetstack and OpenUK Entrepreneur in Residence, teach us from his mistakes in a fascinating talk whilst Tom Meadows, Solutions Engineer at Jetstack discussed SBOMs. We will be sharing the recording of the event on our website and YouTube channel.
The next London Meet Up will be April 25th with a focus on how to engage with open source communities and make your first contribution.
You can also join our groups across the UK and we hope to share dates for Meet Ups across the UK in Scotland, the midlands, south west of England and more. If you are interested in getting involved in organising our Meet Ups contact admin@openuk.uk and Mark Baker who will be running the OpenUK Meet Up team will be in touch.
If you are interested in giving a talk at one of our Meet Ups, particularly if you are new to speaking and would like to do a First Time Five, 5 minute talk, contact admin@openuk.uk.
Open Technology for Sustainability Day
OpenUK's Open Technology for Sustainability Day will take place on 14 September at Dynamic Earth, Edinburgh. This event will feature a keynote from Salem Avan (Director of Policy Strategy and Governance Division, United Nations) and include both curated and CFP content with a CFP opening after Easter.

We'll pick up on our work for COP26, the Patchwork Kilt Data Centre Blueprint, our EV Charging Blueprint and our work for COP28.  OpenUK's new Chief Sustainability Officer, Leanne Kemp and Blueprint Lead Chris Lloyd-Jones will be at the epi-center of these conversations as we look to build community and engage in real world examples using these.

We look forward to sharing the CFP and hearing your suggestions soon.

Tickets are free and available now.
Podcasts
SustainOSS Podcast @ SOOCon23
Speakers: Ruth Cheesley & Mike Nolan
Listen Now
SustainOSS Podcast @ SOOCon23
Speakers: Dawn Foster & Andrew Nesbitt
Listen Now
SustainOSS Podcast @ SOOCon23
Speakers: Andy Piper, Ana Meta Dolinar & Gemma Penson
Listen Now
In the Press
Deutsche Bank's Peter Thomas: Execs recognising value of OSS 'mutualisation'
Building an inclusive open source community at Open UK
Events OpenUK Will be Attending
OpenUK board member Liz Rice & CISO Andrew Martin will be at eBPF for Cloud Native Security & Hacking Kubernetes on 30 March.
OpenUK will have a stand at OCP Regional Summit in Prague in April and I am delighted to be a keynote speaker with "Will Open Source Fail?".
Devoxx London is 10-12 May 2023 at the Business Design Centre in Islington. Use the code DVX23OPNUK10 for 10% off your ticket.
DevOpsDays Birmingham is 15-16 June at Millennium Point in Birmingham.
While in North America we I will also attend Patent Licensing USA in Washington DC on 21 June.
Events of Interest
OpenUK's calendar shows our events, events we will attend and events we believe that may be of interest to you. One of those is taking place shortly with our friends at FINOS.
FINOS's Global Accessibility Awareness Day Hackathon Mon 24 Apr – Thu 18 May 2023
There will be a lot going on at OpenUK over the next couple of weeks, but we won't be sharing another newsletter before Easter. I wanted to take this opportunity to thank everyone for their support and hard work across Q1 and wish them all the best over the Easter break.

This has been a difficult quarter for many companies and individuals and we appreciate your commitment to our organisation and Open Technology despite this.

Have a lovely Easter break.