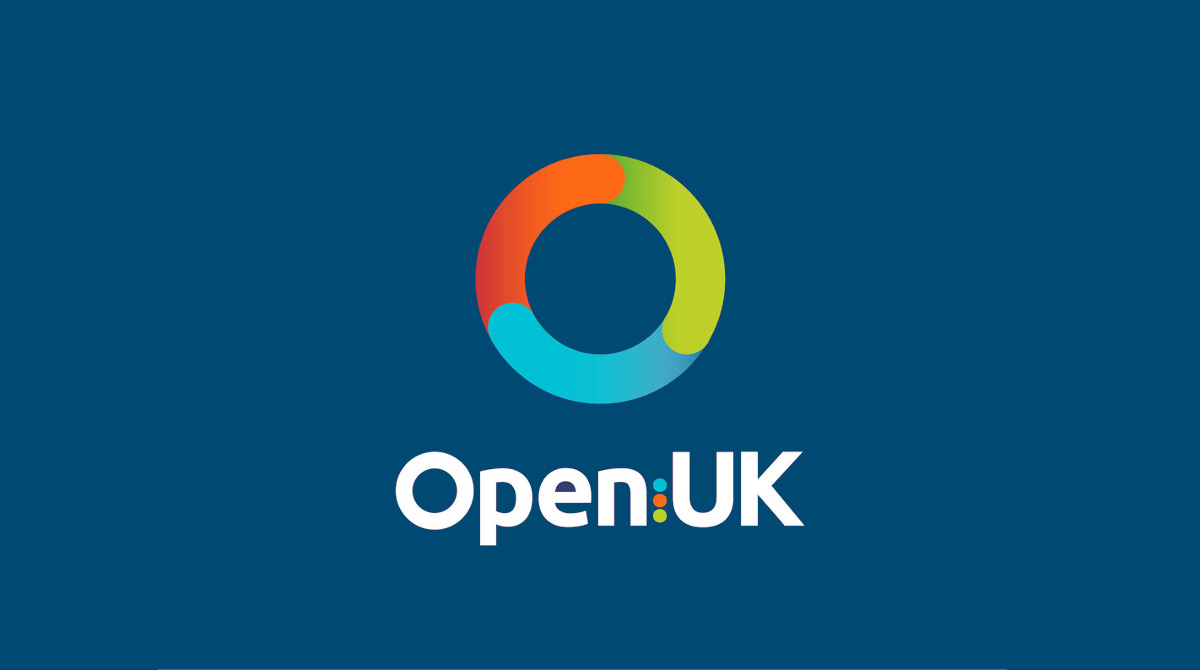 May Cheung
28th April 2022
Dear Reader,
For many of us the start of 2022 has been a fairly difficult time, stretched covering colleagues who are sick or attending to family members and for OpenUK that has also been the case. We are however pleased to make a few announcements this week and for some of our activities that you will recognise from past years to be underway.
Firstly, we will be revamping the OpenUK blog which fell by the wayside in the autumn with the volume of work around our first Open Technology for Sustainability Day.
Secondly, we will be undertaking our second year of OpenUK's State of Open Reports in 2022. We will undertake a single software report and survey and our survey will be shared with you shortly. State of Open was so well received last year that the team are working hard to pull together our survey which will be shared in early May. This year we hope to host face to face events across the UK to launch the report. These will take place in late June/ early July and will be at the Senedff in Cardiff on 7 July and we hope at the Scottish and Northern Irish Parliaments as well as an even in the the North of England.  If you might be interested in participating in a case study why not make a suggestion. There are also various sponsorship opportunities.
You can read our three Reports from last year on OpenUK's website here.
Kids Competition – Sponsored by Red Hat
The Kids Competition is now live and will run until 31st July.  Registration details can be found on the OpenUK website. There will be 5 Regional Winners and 1 National Winner – winners will be announced in September. We have a number of boxes of 5 glove kits with micro:bits to take part and a few Teacher boxes of 30 gloves available. To register for the Teachers Boxes please complete the form here.
Tux Tank – 9th June
Tux Tank – our very own Open Technology pitching event will take place on Thursday, 9th June and conclude the Future Founders Forum for 2022. A "Shark Tank" style event giving potential or existing early stage startups / founders an opportunity to pitch sessions in front of a panel consisting of VCs and OpenUK's Founders Forum. For more info or to attend contact admin@openuk.uk.
Burns Supper – 9th June, House of Commons
A one-off Summer Burns Supper in the House of Commons from 6.30pm on 9th June. Corporate Table sponsorship at £1,100+VAT per table, subsidised individual tickets at £100+VAT per head and a few free community tickets are available – contact admin@openuk.uk.
Save the Date – Second Open Technology for Sustainability Day – 12 – 14 October 2022
The Second Open Technology for Sustainability Day will take place in Wales in October and we hope to share further details in our next newsletter.  The 2021 videos from COP26 are available at openuk.uk/sustainability. For information on becoming a sponsor, participating in our 2022 Sustainability work or attending the event, please contact admin@openuk.uk.
OpenUK Awards
We will be conducting our third Awards Ceremony in November and updates on the Awards will be with you in our next newsletter.
OpenUK in the Press
I was recently quoted in cio.com's recent article about the UK Government's Digital, Data, and Technology Playbook (DDaT).  Read the article here.
Lots going on and looking forward to working with you all in the next few weeks and months.
Cheers,
Amanda
Amanda Brock
CEO, OpenUK