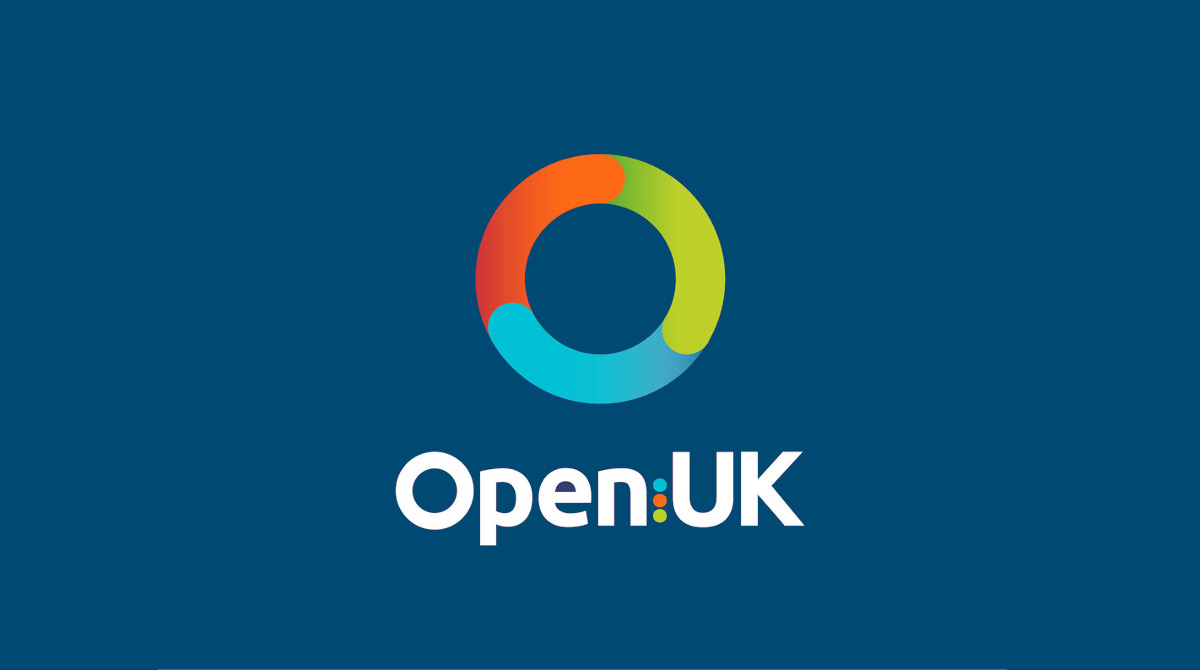 Michelle Angert
25th April 2023
I am pleased to announce the release of OpenUK's latest report, State of Open: The UK in 2023, Phase One, A Year in Review. It's a retrospective setting the scene for our reporting across 2023. We plan to share 3 further phases – with focuses on AI, Security and Sustainability as the year progresses. These reports will also focus on the economic value of open source software to the UK and we can only make this element work with your support in completing our survey which will go live in May, as an annual update. Info of the Survey will be included in our May newsletter.
With both KubeCon and Open Compute taking place last week the team have had a busy old time, but we also have a few events upcoming with DevoxxUK Days and WTF is SRE in London, DevOps Days Birmingham and Open Source Summit in Vancouver. Come along, benefit from our discount codes to get reduced price tickets and meet some of the OpenUK team.
If you are interested in Sustainability our Open Tech for Sustainability Day on 14 September in Edinburgh is for you. Keynote speakers will be announced shortly and we will also host a small CFP for this in May.
State of Open 2023 Phase One Report
Upcoming OpenUK Events
OpenUK Meet Ups
The next London Meet Up is tomorrow at 6pm. Andy Piper and Tom Meadows will be speaking on how to engage with open source communities and make your first contribution.
We will also be joined by Dawn Foster the Director of Open Source Community Strategy at VMware & Kunal Kushwaha the DevRel Manager at Civo for our London Meet Up in May, so mark your calendars.
Join OpenUK London Meet Up Group
You can also join our groups across the UK and we hope to share dates for Meet Ups across the UK in Scotland, the midlands, south west of England and more. If you are interested in getting involved in organising our Meet Ups contact admin@openuk.uk and Mark Baker who will be running the OpenUK Meet Up team will be in touch.
If you are interested in giving a talk at one of our Meet Ups, particularly if you are new to speaking and would like to do a First Time Five, 5 minute talk, contact admin@openuk.uk.
State of Open Subset
OpenUK's State of Open Subset are weekly digital talks. Season One begins May 2nd at 3pm.
These one hour digital sessions include topics across the 7 tracks from State of Open Con, allowing some of the speakers who didn't manage to speak at SOOCon23 or to cover topics that we didn't dive deep into at the conference. We intend for this to repeat on an annual basis.
The first episode features Tom Meadows from Jetstack. Listen to his talk "The Scanner is Not Enough: Approaches to SBOM Generation" and participate in the Q&A session after.
OpenUK Town Halls
Find out more about What's On at OpenUK with Monthly Town Halls led by me and the OpenUK leadership team which will take place each month throughout 2023. The next town hall will be held on 10 May at 8am and 5pm. These meetings are a great way to hear more about the work OpenUK is doing, our strategy and how to get more involved. You can also sign up for the Town Halls throughout 2023 and get them into your calendar on Eventbrite.
Open Technology for Sustainability Day
OpenUK's Open Technology for Sustainability Day will take place on 14 September at Dynamic Earth, Edinburgh. This event will feature a keynote from Salem Avan (Director of Policy Strategy and Governance Division, United Nations) and include both curated and CFP content with a CFP opening after Easter.
We'll pick up on our work for COP26, the Patchwork Kilt Data Centre Blueprint, our EV Charging Blueprint and our work for COP28. OpenUK's new Chief Sustainability Officer, Leanne Kemp and Blueprint Lead Chris Lloyd-Jones will be at the epi-center of these conversations as we look to build community and engage in real world examples using these.
We look forward to sharing the CFP and hearing your suggestions soon.
Tickets are free and available now.
OpenUK Summer Picnic
Mark your calendars for OpenUK's Summer Picnic happening on 25 June in Regents Park and across the UK. We will be sharing more details about this event as it draws nearer.
OpenUK Conference Keynotes
How to Build a Sustainable Open Source Project
View Dawn Foster's Kubecon Keynote
I also keynoted OCP Summit Europe in Prague last Wednesday, a recording of which will be avaliable soon.
OpenUK in the Press
APIs and the telcos: A holy union?
Events I will be Speaking At
I will be speaking at DevGuild in San Francisco on May 4th on the topic of "Open Source Go-To-Market & Enterprise Readiness".
I will be on a panel with Keith Bergelt and Eric Brewer at the Future of Software's event in Palo Alto on May 5th.
I will be a panelist alongside Sal Kimmich at OpenSSF Day on May 10th. The panel topic is "Creative, Inclusive and Sustainable Cybersecurity: Getting it Done with DEI".
Events OpenUK will be Attending
Join OpenUK community members at WTF is SRE? on 4-5 May. Use this link for a 25% discount on tickets.
If you will be at LF's Open Source Summit in Vancouver stop by during the booth crawl where I'll be signing copies of Open Source Law, Policy & Practice.
Devoxx UK 2023 is just around the corner (10-12 May), and with tickets selling like hotcakes, now's the time to act fast.
As a valued member of OpenUK, we're extending an exclusive offer to you. Enjoy a 10% discount on tickets when you use the promo code DVX23OPNUK10 at registration.
With an impressive lineup of over 130 top-notch speakers and sessions, you'll gain access to the latest insights and trends in the tech industry. From AI and cloud computing to web development and software engineering, Devoxx UK has it all.
The schedule is now live, so you can start planning your days and selecting the sessions you want to attend. Check out the full schedule here: https://www.devoxx.co.uk/schedule/
Make sure to secure your spot and register now at www.devoxx.co.uk. Don't miss out on this exciting opportunity to expand your knowledge and network with like-minded professionals.
We can't wait to see you at Devoxx UK 2023!
DevOpsDays Birmingham is 15-16 June at Millennium Point in Birmingham.
While in North America we I will also attend Patent Licensing USA in Washington DC on 21 June.
We have our London Meet Up tomorrow and a further one on 23 May and hope to share dates for Meet Ups across the UK soon. If you are interested in  getting involved in organising these or perhaps as a member of one of our Advisory Boards please let us know.
OpenUK is also recruiting for a Community Manager. You can find the Job description here and applications should be sent to admin@openuk.uk.
Cheers,
Amanda
Amanda Brock
CEO, OpenUK