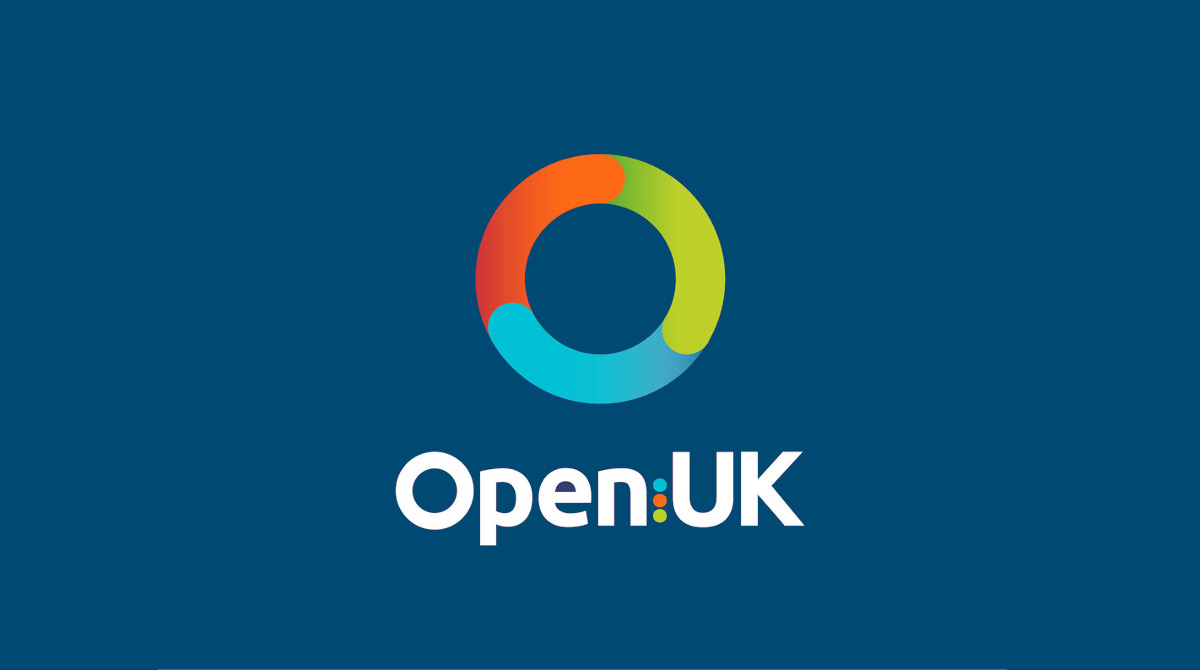 Dear Reader
It's a relief to get to the end of the first quarter of 2021, on many levels, after what feels like a very long hard winter for all of us.
OpenUK was forced to take a stand on the reinstatement of Richard Stallman, as with many organisations and leaders across open source software last week. https://openuk.uk/openuk-response-to-richard-stallmans-reinstatement-to-fsf-board/. Our focus is not on condemnation of the individual, but the accountability of leadership.
Kids Course
We were, however, able to end the week on a happier note, sharing the joy of our Kids Course, which is returning as the OpenUK Kids Camp in July, thanks to the sponsorship of Red Hat.  Our new Creative Director, Rehana Soltane, has taken the lead, supported by intern Lowena Hull, and mentored by Helen Leigh, open hardware expert and creator of the MiniMU glove – welcome all. The old team are back and we will be working very hard over the next two months to produce a course based on the Open Source Definition. Each of our 10 lessons will be themed on one of the definitions, putting open source firmly at the centre of learning and of course building digital inclusion, diversity and sustainability into everything we do.
Pamela Bowl is already working on curriculum advice and we have Steph Bower ready to record our scripts and Matt Buck, our favourite animator from Drawnalism already producing these amazing images to support us.
We are as you know a Phase two winner of the GNOME Community Challenge and look forward to finding out which of the 5 final entrants wins on 7 April. Wishing the other 4 the best of luck!
We are currently looking for a partner to support our Kids MiniMU glove kit giveaway to enhance digital inclusion and allow children access to the course, which is of course shared Creative Commons again this year. Last year we gave away over 3000 kits.
State of Open
Our Phase One report launch went extremely well and the report, received some very favourable press. We will begin work on Phases two – a survey to demonstrate adoption https://openuk.uk/stateofopen/
You can read more about the report here:
– TechRepublic asks whether the UK is becoming the open source capital of Europe
– TechMonitor outlines alternative priorities for the UK – including building on the UK's status as a leader in Open Source
– TechRadar says "Open source software is more important to the UK than ever"
– The Developer features OpenUK State of Open Report
– Computing first to feature State of Open: The UK in 2021 report
We are looking to work on Phases two and three from April 19 and if anyone is interested in being involved please contact admin@openuk.uk. These phases will explore UK adoption of open source in business and the economic models used for open source valuations and of course apply that to the UK.
I was featured in a US magazine as one of 20 CEO's to watch:
https://www.insightssuccess.com/amanda-brock-dedicated-to-drive-businesses-with-open-source-technology/
The Future Leaders have been busy and created their Report on UK Government Procurement – well done! You can see this here.
You can view our upcoming events here.
Berlin Buzzzwords, who are part of our Belonging Network, have initiated a diversity tickets program so that people from underrepresented groups within the community can attend and engage. Read more about the program, how you can get a ticket, or how you can support the program here: https://2021.berlinbuzzwords.de/diversity-and-inclusivity-berlin-buzzwords
The Legal and Policy group also submitted a response to the Cabinet Office consultation including the report and you can see their response to this and other proposed legislation on our web site at https://openuk.uk/legal-group/
Ambassadors 
We would also like to welcome our new cohort of Ambassadors, who will be featured across our social media in the following weeks. Welcome to: Eddie May, Fiona Nielsen, Gen Ashley, Laura Czajkowski, Martin James, Mo Ladha, Nelly Kiboi, Pushpita Dey and Richard Morrell. To read more about our ambassadors visit here, and if you would like to become an Ambassador please contact admin@openuk.uk.
I hope that you will all take a well deserved break over the Easter holiday. We have been going at full steam and need that break. May I take this opportunity to add my personal thanks to OpenUK's volunteers for all of your hard work for the organisation. It is going from strength to strength, thanks to each of you.
OpenUK will shutter from Good Friday, 2 April and will not be back online (beyond social) until 19 April to support taking that break. We hear there may even be sunshine to enjoy!
Stay safe and well.
Amanda
CEO, OpenUK
@amandabrockuk