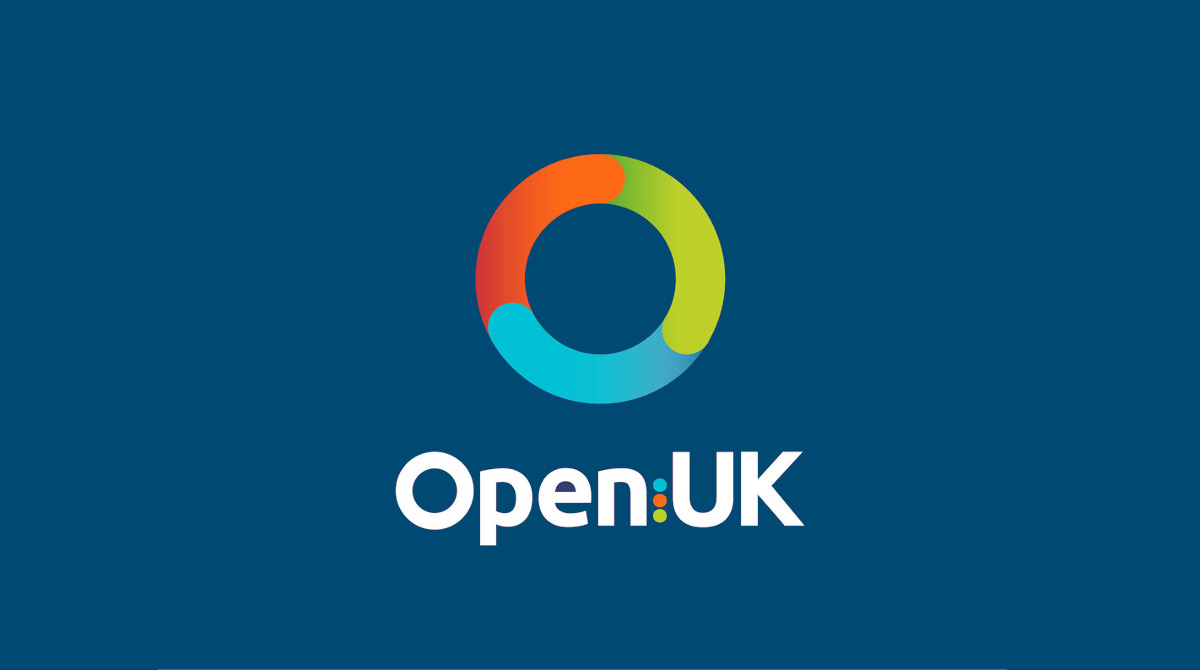 OpenUK
6th September 2021
Dear Reader,
Welcome back from the summer break – finally we have good weather… I hope that you have had the opportunity to have a break this summer. As you know we pause for August, to try to encourage a break in volunteering across our Supporters and Volunteers. My first task is to welcome Sophie Dehnel, our new Support Manager, who you will all meet soon if you haven't already. I am sure that you will join me in welcoming her and bear with her as she gets up to speed on our activities etc.
Report Phase 3
We will have a busy few months with the third phase of our report coming out on 13 October. Registration for this will open on 20 September. Please let Sophie know if you have not attended previously and would like to join us. If you haven't seen our State of Open Phases 1 and 2 you can find them at
https://openuk.uk/stateofopen/
.
We are also pleased to see the
European Commission's Report
on the impact of open source software an open hardware on the Post-Brexit EU economy.
COP26 and Awards 
One of the highlights of our year will be our Hybrid Open Technology and Sustainability event at COP26 on 11 November, sponsored by Federated Hermes and Red Hat, followed by our Hybrid Awards Ceremony, that evening sponsored by Bristows. We will be sharing more sign up details in the next newsletter, but for now, please save the date for the Open Technology and Sustainability Day, which will be keynoted by the Rt Hon Francis Maude, Lord Maude of Horsham and take place from 10am – 4pm. Our Awards will take place from 6-8 and digital attendees (listed to 150) will receive catering and a Treasure Bag.
Office Hours 
We will begin to host an Office Hours event twice a month from September, where I (and others) will update on OpenUK activities and answer any questions.  If you feel you would like more information do sign up. You will find this on our Calendar on the web site. The Calendar shares OpenUK, UK and international events of interest and events OpenUK participants will be at. Please let Sophie know if you would like to add an event.
Exclusive volunteer events 
Our volunteers – Leadership Team, Board, and members of our various groups are rewarded with networking opportunities and several personal skills development events a year. If you are a volunteer who has not heard about these, please contact Sophie on
admin@openuk.uk
. We are always looking for new volunteers, so please let us know.
Open Kids Camp and Digital Glove Giveaway
Our 2021 giveaway for our Digital Glove inspired by MiMu which allows young people to participate in our second OpenUK Kids Camp will begin on Tuesday 7th September at 10am. This year we are supplying 100 community groups and schools with 30 gloves each and 800 individual children their own free glove. Globes require a micro:bit 1 or 2 and are supplied with speaker and crocodile clips. We will also be distributing 1200 gloves with micro:bits to digitally excluded children.
The Camp will commence on 27 September and content will be shared weekly on Mondays excluding the October half term. Each week we will share an episode being made up of a fun animated lesson and ezine.
Our first camp was the Runner up in the 2020 Gnome Community Challenge and this second course focuses on the Open Source Definition and Sustainability.
Please do share our tweet: https://twitter.com/openuk_uk/status/1433788645878779910?s=2 and encourage people you know to take part.
Brand new Future Founders Training
We will be sharing the application form for Start Up Founders and potential founders to participate in our Future Founders Program on Thursday 9 September.
This will be a program of education and mentorship for Founders and potential Founders of Start Up's in the open technology space and will be led by our Founders Forum and Legal group. The course will run at noon on Fridays from 24 September, with a break in October and November.
Everyone is welcome to attend the free training session from Friday at noon and sign up will be via our website and Eventbrite from Thursday. They will also be available to watch after the event. 
In addition, Matt Barker, our Entrepreneur in Residence will select 10 Founders from the applicants, who will receive Mentorship from our OpenUK team and a business surgery as well as having the opportunity to participate in our course.
We will also be sharing the initial report from the Founders Forum and our Entrepreneur in Residence on Thursday.
Cabinet Office Open Standards Board
l am pleased to share that I have joined the Cabinet Office's Open Standards Board on a two year appointment and will look forward to updating you over time on our work. I am joined on the Board by our friend Simon Phipps.
Kubernetes Community Days UK
l will be joining a number of the OpenUK team speaking at this event n 15 and 16 September and have the honour of kicking off Day two with an overview of the State of Open in the UK. You can get more information and sign up here.
Congratulations on shortlisting for UK IT Awards 
Finally, congratulations to all of our volunteers. OpenUK has been shortlisted for the UK IT Industry Awards in the Not for Profit Category – an honour that belongs to each and all of you. The winner will be announced on 10 November.
Cheers
Amanda Brock,
CEO, OpenUK