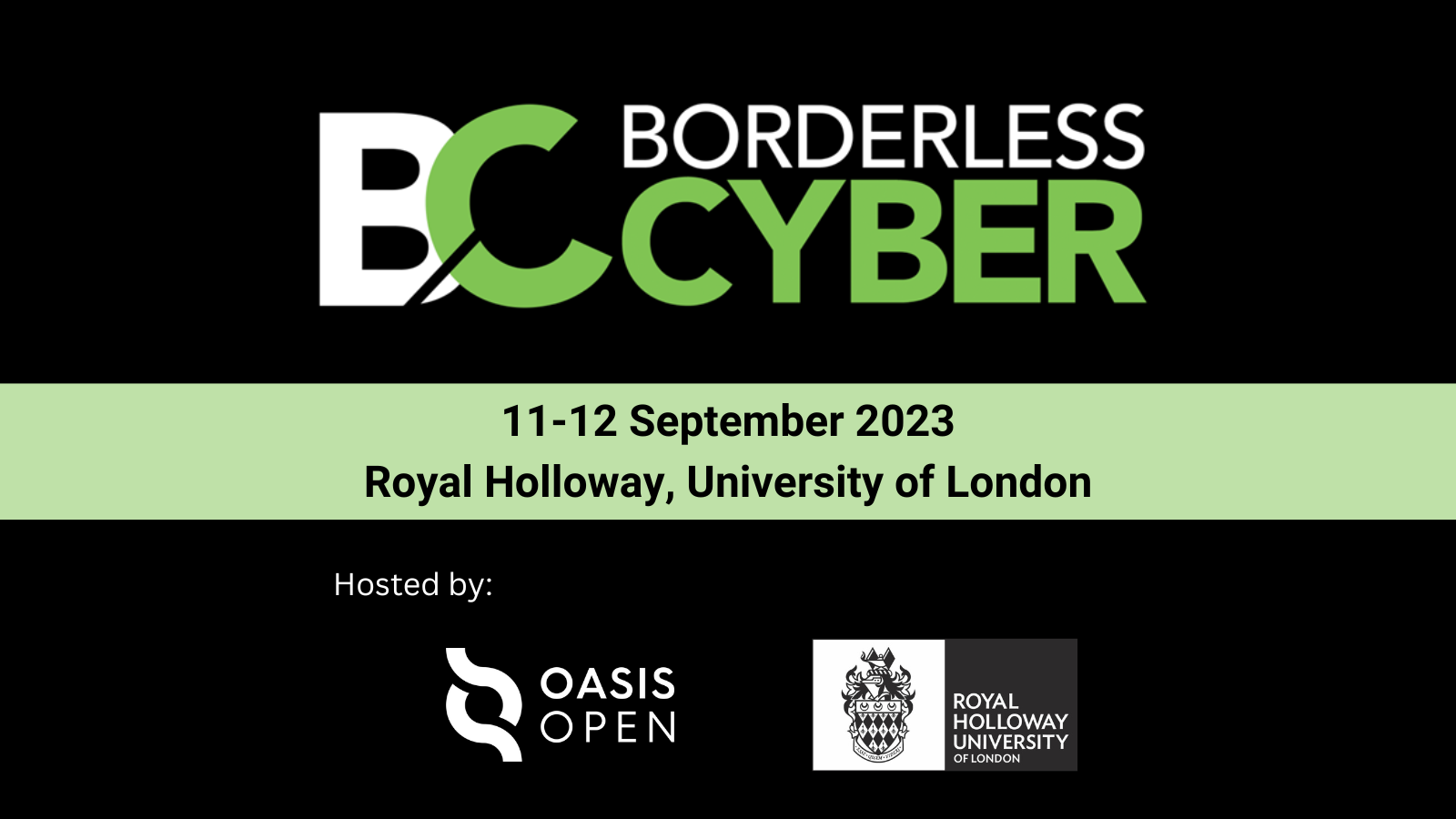 Event: Conference on Cyber Security and Privacy
Dates: 11th-12th September 2023
Location: Royal Holloway, University of London.
Are you ready to dive into the dynamic world of cybersecurity and privacy? Look no further than the upcoming 'Borderless Cyber 2023: Cyber Meets Privacy' conference. This international event brings together experts from around the globe to share their knowledge, exchange best practices, and tackle the grand challenges at the intersection of these vital disciplines. Join us on September 11th-12th, 2023, at Royal Holloway, conveniently located near Heathrow airport. Prepare yourself for an exciting conference that promises great networking opportunities, thought-provoking discussions, and potential collaborations. Additionally, don't miss the opportunity to witness a thrilling drone demonstration at our newly opened Omnidrome Research and Innovation Centre!
Focusing on Convergence and Innovation: 'Borderless Cyber 2023: Cyber Meets Privacy' stands apart from other conferences by putting the spotlight on the convergence of cybersecurity and privacy. This unique approach allows participants to explore the synergies and interdependencies between these two disciplines. By addressing new technologies, operationalization realities, risks, and innovative solutions, the conference offers a comprehensive platform for professionals from industry, government, and academia.
Unparalleled Networking and Knowledge Sharing: This conference is an exceptional opportunity to connect with international experts in security and privacy. Join renowned professionals who are actively shaping the future of these domains and gain valuable insights from their expertise. Engage in stimulating conversations, exchange of ideas, and build relationships that can foster future collaborations.
An Impressive Speaker Lineup: We have curated an exceptional lineup of speakers who are thought leaders in their respective fields. Each speaker brings a unique perspective and wealth of knowledge, ensuring a diverse range of insights and discussions. Prepare to be inspired by their expertise and stay updated on the latest trends, challenges, and advancements in cybersecurity and privacy, including OpenUK's own Amanda Brock. The full programme can be found here:
https://borderlesscyber2023.oasis-open.org/schedule
The Excitement Continues: Drone Demo at Omnidrome Research and Innovation Centre. As part of the conference, we are thrilled to offer attendees a drone demonstration at our recently opened Omnidrome Research and Innovation Centre. Witness the cutting-edge technology in action and explore the possibilities of drones in security and privacy applications. This hands-on experience will leave you inspired and provide a glimpse into the future of these dynamic fields.
Join Us at Royal Holloway: Located near Heathrow airport, Royal Holloway provides the perfect backdrop for this exciting conference. Its picturesque campus, renowned for its excellence in cybersecurity and privacy research, creates an ideal environment for fruitful discussions, networking, and collaboration.
Don't Miss Out: Whether you are an industry professional, government representative, or academic practitioner, 'Borderless Cyber 2023: Cyber Meets Privacy' is a must-attend event. Expand your knowledge, forge new connections, and contribute to the advancement of security and privacy practices. Mark your calendars for September 11th-12th, 2023, and join us at Royal Holloway to be part of this transformative conference.
Visit our conference website to learn more, and register your spot today. We hope to welcome you to a truly immersive and enlightening experience at 'Borderless Cyber 2023: Cyber Meets Privacy'! Register here: 
https://borderlesscyber2023.oasis-open.org/register
Jassim Happa, Lecturer in Information Security, Royal Holloway, University of London