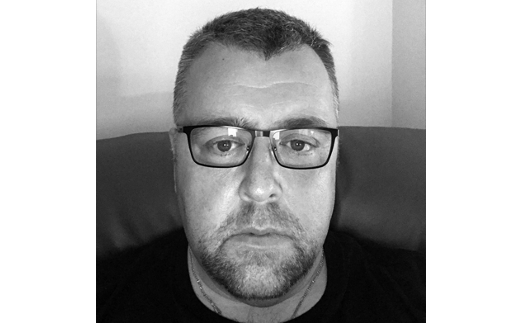 Through the last decade we have been hearing the word DATA in almost every business conversation, meeting, lecture, and conference. We learn that people make decisions based on data, confirm with data, provide data, research data, analyse data, and manage data. All these words have strong meaning in our daily lives. Just with that we can conclude that data is important.  In actual fact we utilise both Open and Closed Data every day of our lives, from checking the weather forecast to analysing the latest stock market reports, this is all open data!
The role of data in business is to support facts and empower companies to improve their planning, strategy and efficiency..
Let's see why data is so important and how it can improve your business.
Acceleration of decision-making process
Although, sometimes following your intuition is okay, the vast majority of the business-based decisions should be backed up with indicators and data, relevant to your core business.
Some of us may think "I don't have time to analyse data"… Well, we will need to organise part of our time to continuously conduct these analyses. The value that we get is worth 10 times more than the time spent. But, in order to get that value, the data must be accurate and relevant to the company's goals. The development of business intelligence softwares allows users to analyse, combine and extract insights from their data. Therefore, it is much easier to prepare and forecast reports, trends, visualisations, and insights that accelerate the decision-making process. Noticing the need for data management, we created Amplus, a data management platform for companies and governments. The features allow the users to manage, share, visualise and catalogue data in different ways.
It's important to adapt to the changing business environment, and what better way to do it than by using data to make business decisions!
Understand market, competition and customer's needs
Collecting data allows you to analyse the market and point out the patterns where changes are required. This helps companies recognise the market gaps and satisfy customers' needs and provides a competitive advantage, by collecting and evaluating competitors data.
By concentrating on specific areas, industry dynamics, ROI, sales or marketing activities, customers behaviour can be better understood and forecasted. The better you know your clients, the easier it is for you to reach out to them.
All this, supported by reliable insights, makes guiding the company towards achieving the goals easier, since you are already familiar with the market gaps, competition and consumers preferences. Using data can help companies determine which channels for communication, advertising and promotion to be used.
Regardless of the industry, data has become more accessible and can be used by everyone within the company.
Provoke innovations
Collecting, managing and analysing data can provide incredible opportunities for innovation. Self Driving Cars are one of the latest examples of using data for innovation. Vehicle development teams around the world run tests and take thousands of hours of test drive data. The large amounts of data is then collected, stored and interpreted for algorithmic training, to help build a decision-making vehicle, or better known as a self-driving car.
This proves that even if you have an idea that you think can't be done, won't work, it's just an imagination – it CAN be done by using data.
Data and its analytics can really encourage a new way of combining already existing technologies. It can give us a rough idea of future trends and helps us focus on innovating services or products that could potentially put us on the top of the industry.
Open Data
Open data is data of any type that anyone and everyone can access, use, reuse, and share.  Today, open data makes our lives easier. Most of you will not even realise you are using Open Data, however every day you are! From planning your commute to work, checking weather conditions or finding a restaurant.
Open data is not limited to individuals, but its benefits are used by companies, governments and the community. Analysing the current situation in the world these days, our team got an idea how to support the community and put our efforts on stopping COVID-19, by using data.  I like to think of open data as a global library, a library where you don't need to return the books or even require a library card, a virtual library where nearly everything is at your fingertips.  That library is a place that grows through the direct input of us, the empowered citizens of the open data world.
Therefore, we at Keitaro decided to apply our technical skills and created, SupportyourNHS , a data capture tool that allows citizens across the UK to input the information required for the NHS and emergency workers, allowing them to closely and accurately forecast the potential need for handling the coronavirus outbreak. The goal is to assist NHS Trusts to understand how this pandemic is driving forward, but also to help the citizens of the UK to understand how both the area they live in, and the areas where their families and loved ones reside are affected.
From here on, let me know how you use data? Do you find these benefits in practice? Looking forward to your comments!
Mark Gibbs
Managing Director Keitaro LTD