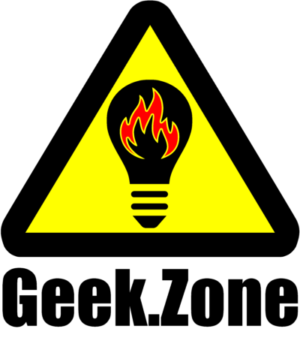 James Geddes
14th May 2021
Geek.Zone is a community for geeks. We have a pretty broad definition on the word "geek", as we feel that it is great to be knowledgeable, passionate and curious. How the word "geek" could be pejorative, therefore, we have no idea!
One can be a geek in any subject. Perhaps you are a food geek, perhaps you are football geek. It's not just about computers; though yes, I am personally a computer geek. Geek.Zone members make up the full spectrum of geek, including anime, cosplay, Pokémon, Dr Who, Harry Potter and many, many more. Everyone has something that they are passionate about, so don't be afraid to embrace your inner geek. We fiercely encourage it.
If you don't know or have something that you are deeply passionate about yet, join us! We can help you to discover an interest you never knew you had. We have regular online events via our Discord and will soon return to face-to-face events throughout Coventry, London & Chelmsford in the UK.
We were founded in 2013 with the intention of bringing the geek communities together. Since then, we have progressed to being recognised by the Charity Commission for England and Wales as a registered mental health charity. But what has "geek" got to do with mental health?
In Britain, we arguably have a heritage of "stiff upper lip" and "keep calm and carry on". These are, perhaps, almost as British as tea, red double decker buses and rubbish weather, although not quite as fun. A bus can take you on an exciting adventure. Running in the rain can be a liberating connection to nature and at the end of the day, you always have a good cuppa to look forward to. The "stiff upper lip" mentality, however, silently suggests that mental health difficulties are a sign of weakness and thus encourages one to repress ones emotions, which can be tremendously damaging in the long run.
Expressing one's true emotions and feelings is crucial to physical health, mental health, and general wellbeing. A reliance on concealment can create a barrier to good health.
Jainish Patel, Prittesh Patel, Consequences of Repression of Emotion: Physical Health, Mental Health and General Well Being International Journal of Psychotherapy Practice and Research
Furthermore, the Mental Health Foundation states that,
Friendship is a crucial element in protecting our mental health. Friends form one of the foundations of our ability to cope with the problems that life throws at us.
Mental Health Foundation, Friendship and mental health
These two areas are where our approach differs from most organisations. We appreciate that many may feel uncomfortable discussing mental health right out of the gate. Our first priority is to build this community. We facilitate those real, face-to-face relationships that are so vital through the shared love of all things geek. Through this approach, we help to reduce isolation, as well as building individual confidence and community capacity. Our aim is to give every member a community where they can belong. To further this aim, we are opening community hubs around Britain, starting with Geek.Zone/01 in Coventry and, with your help, coming to a city near you very soon!
Our commitment to community is not limited to friendships. We believe that our wider community is better when we work together, we believe that transparency promotes trust, so we publish all our code and content under open-source licences. We are delighted to be a friend of OpenUK as openness is one of our core values.
Why not come along to our "Pint Night" this (and every) Friday from 7pm on our Discord for some great nerdy chats and games. See you there!